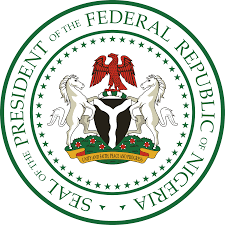 The latest executive order of the government of the federal republic of Nigeria tagged "PRESIDENTIAL EXECUTIVE ORDER 5 FOR PLANNING AND EXECUTION OF PROJECTS, PROMOTION OF NIGERIAN CONTENT IN CONTRACTS AND SCIENCE, ENGINEERING AND TECHNOLOGY" was signed by the president on Monday 5th, February 2018.
According to the presidency, the executive order is crafted to improve local content in public procurement with science, engineering and technology components.
Moreover, the new executive order is expected to promote the application of science, technology and innovation towards achieving the nation's development goals across all sectors of the economy.
One of the most interesting points and the major part of the executive order 5 is that it prohibits the Ministry of Interior from giving visas to foreign workers whose skills are readily available in Nigeria. The executive order is also designed taking into consideration where expertise are lacking in science, engineering and technology in Nigeria. In this regards, procuring entities are mandated to give preference to foreign companies and firms with a demonstrable and verifiable plan for indigenous development, prior to the award of such contracts.
I think most Nigerians on steemit are youth like I myself is and I believe the future is greatly ours to take if we truly engage in discussion of what concerns our country today. So, I will be waiting for your thoughts on the latest executive order, the executive order 5.
Thank you.
image source: statehouse.gov.ng