*Let us get Steemit listed on Niffler.co*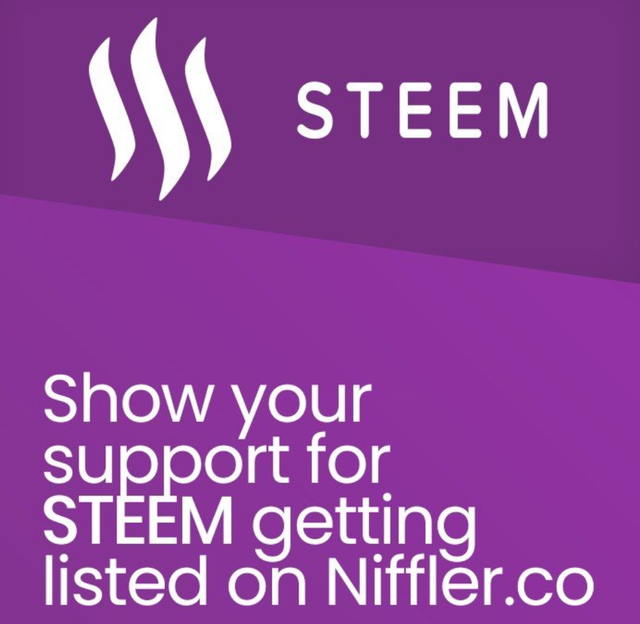 It has been bought to my attention through various post that Steemit is being offered a free listing on Niffler.co
What is Niffler.co all about?
Niffler.co is a FREE crypto community that helps educate folks just like you and i interested in cryptocurrencies and crypto trading. They do it by taking out the risk of using real capital and giving you $100k in play money that can be traded alongside a live and real time crypto exchange. Once you get good at it, you can earn real money by teaching and guiding others! There is simply no safer and easier way to learn!
How do you get to vote on Niffler.co?
It is not really voting but more of signing in with the link for Steem, 5000 Steemites are needed for Steem to get listed.
Let me show you how i did mine.
*.Click on the link for Steem, https://niffler.co/goal/steem
And you will see a page like this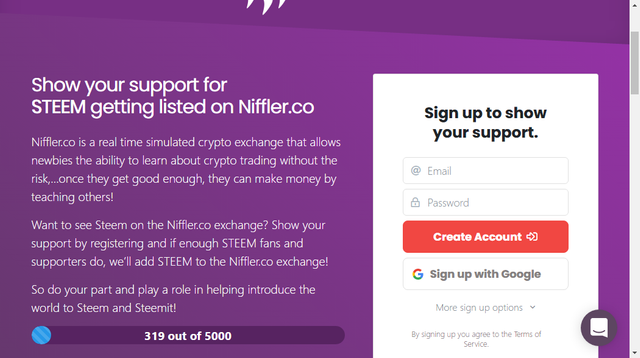 Sign up on the site with a valid email, your google account or other social media accounts listed .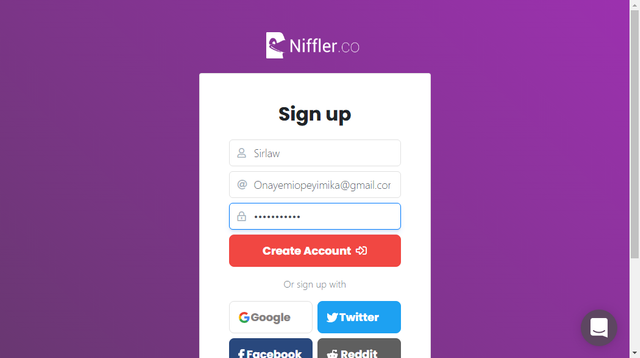 After signing up, you are expected to input you username if you haven't input it on the sign up page. After that, you are good to go.
As 5000 people are required to qualify for the listing, don't forget to make a post to publicize the process. Use #niffleronSteem as the first tag on your post and tag five friends to join the process. Remember to also follow Steem's official handle on twitter at https://twitter.com/SteemNetwork.
So, folks let us all work together to make sure Steem gets lister on Niffler.co
And you don't have to wait for someone to tag you until you make a publicity post.
@illuminatus @jessvolcan @samsonike @ukwuanitochi @romeo-chimezie