On December 6 Nicehash was hacked for about 4,700 BTC, worth millions of dollars. According to an email the company sent out to its users and to its Twitter accounts, it is back and is going to repay customers for their losses. According to the company's CMO, at first there won't be any balances on accounts, but they will then be restored.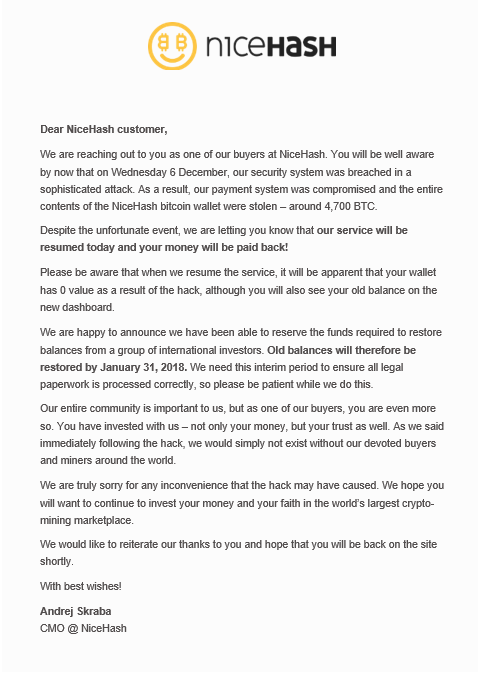 This makes Nicehash one of the few companies that is coming back after being hacked for millions of dollars!
Follow @frsvp for more cryptocurrency news and developments!