Hello everyone,
After 3 months without any articles, I come back! I had my first secret class breeding attempt yesterday and I decided to create a daily Axie Breeding Session serie. The concept is simple, I'll post my daily breed and the probability to get what I want and you write a comment if you think I'll hit it ... or not! Good answers will be rewarded by an upvote 3 days later when I discover the result! (Upvotes for comment in french too !)
Whithout further delay, let's start with the Session #1: "Secret class attempt"
To breed a secret class you will need to breed a pair of pure axie:
-Plant and Bird for the star class
-Aqua and Reptile for the moon class
-Beast and Bug for the nut class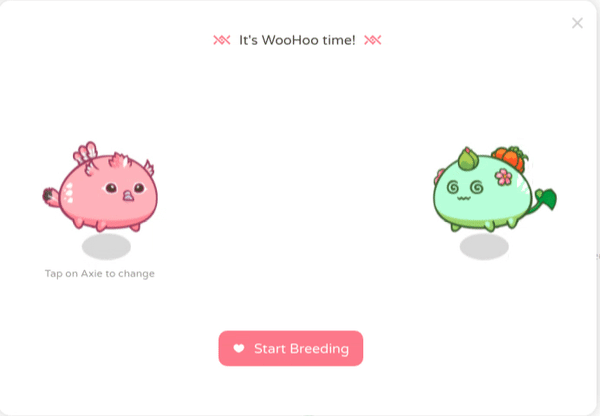 The probability of getting the secret class is 33%. Do you think I'll hit it ?!
Rendez-vous in 3 days do discover the result :)
---
---
How to support me and Axie Infinity:
Follow my twitter page: https://twitter.com/AxieFrance
and the official one: https://twitter.com/AxieInfinity
Join us sur Axie Infinity: https://axieinfinity.com/#
et sur notre Discord: https://discordapp.com/invite/68DeTqc
Also, I decided to write this serie in English so it's available for more people but if you're french and need advice or tutorials to get started with Axie Infinity don't hesitate to contact me!