Battle ready!
I've had no luck with planets for the last ten days so I'll have to make my own entertainment. Fortunately these bad boys are now ready to go!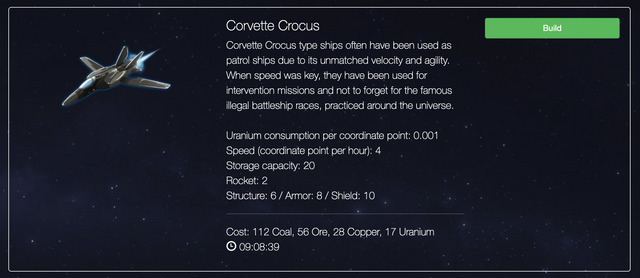 Corvettes are the smallest ships. They are surprisingly quick in covering distances between planets but only carry 20 of resources. So I'm going to need a lot of them!
Now I just have to work out the most efficient way to get them all into one place for a raid.