NextColony takes off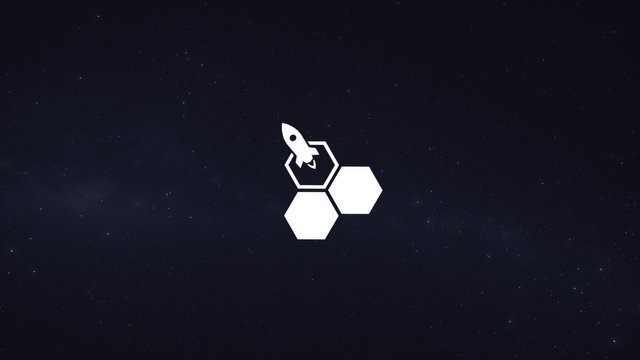 The time has come. Today we present you a new game on the Steem blockchain, currently created in the background. First, you will get the name.
---
NextColony

---
NextColony is a last days space simulation with RPG elements and tradeable collectibles.
We offer you an universe:
Explore undiscovered space
Find and colonize new planets
Battle for honor and resources
Trade digital collectibles
For many weeks we have been working behind the scenes to bring together a German-speaking team to set up a game. We succeeded in that. The founder trio is Tim (@rondras), Robert (@bronkong), and Oli (@oliverschmid). The industrious @platuro works for us as a highly committed mercenary.
Oli has been writing about the development for almost two weeks in his German-language blog. The German-language community is enthusiastic about NextColony. They follow the auctions with excitement and participates actively.
---
The auctions already total 1,400 STEEM

---
Storyline
A large part of humanity has been destroyed by a global nuclear war between China, Russia, North Korea and the USA. This global catastrophe has radically changed the world order. Since there was a lack of any necessary supply, a pandemic raged for many decades, to which many people fell victim. The fallout is spreading over a large area and therefore the earth is almost uninhabitable.
After years of searching, a small group was able to identify some areas that were not radioactively contaminated. In 2080, the rest of the people in these areas tried to create a new livelihood. The radioactive fallout made life impossible. The great war and its devastating destruction of our home planet forced people to flee. Mankind was forced to leave the earth.
On different parts of the earth, different factions came together to build space ships under high pressure in order to bring as many people as possible into space and to saving a part of humanity.
Background
We are working hard on NextColony in the background and we're much further and faster than we dreamed. We're highly motivated and the work doesn't feel like work at all. We're fertilizing each other and it makes a lot of fun working on NextColony right now. The rough plan is set. How we will solve some things in detail remains to be seen. We just run and solve the problems on the way.
Since a few days, we have @jarunik as an investor in our team. We have 7,000 SBD on our account yet and can guaranteed employ @platuro over several months now. The money serves only this purpose. But we do not only get capital, with which we can work, but also grandiose expertise because @jarunik is from now on a fixed part of the team and participates with 10% in the project. That makes me incredibly proud.
The dynamic that was sparked by this is simply impressive. There are so many exciting things that we would like to tell you now, but you have to wait a little longer. However, we are looking forward to sharing all this with you. In the meantime we have developed 3 of 7 core areas.
NextColony is...
---
Made in Germany
---
We have been working under high pressure for several weeks now and feed exclusively on coffee and donuts. We have already achieved a lot and have now reached the point of defining a final deadline. As soon as the auctions are successfully finishing, NextColony starts.
Take a look at the auction on the website:
Thanks for your time
NextColony