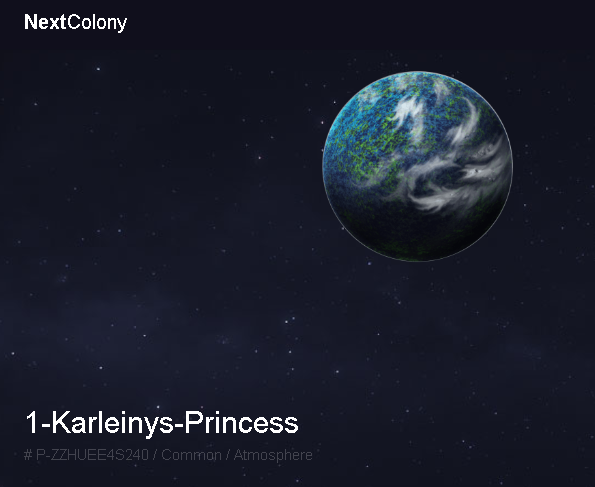 1-Karleinys-Princess
P-ZZHUEE4S240 / Common / Atmosphere
This is a Common Atmosphere Planet with the ID P-ZZHUEE4S240 and the coordinates 437/185 owned by morrona. There are 4902 Common Atmosphere Planets in existence. This Atmosphere Planet is habitable and was discovered on June 19, 2019.

Hello, my dear friends. Today I present to you the planet 1-Karleinys-Prince, this planet I named after my youngest daughter, the princess of Dad and the most spoiled of the house. It is colorful like her, who with her smile conquers the heart of any person, as always put names of people close to the planets, to have a mental map and that shines that star for them. The planet is already developed and I manufacture all types of ships that I have the ability. In a month or so I'll pause to make and raise your mines a little bit more, at least to 17, to be able to produce enough resources to cover the manufacture of the big ships. I like the planets very much, I love to have many I would like to reach at least 100 and thus gather a large fleet, although all of us who are in the game I think we are equal.

Look at the beauty of the planet!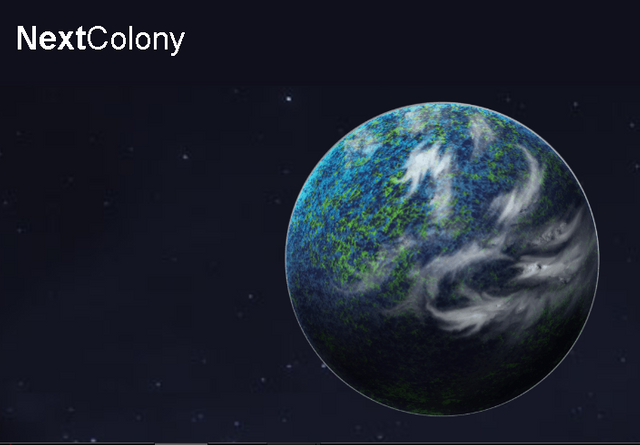 All the images were taken from the computer screen, in the Next Colony game, in which we recognize the copyrights of those beautiful works of art. Thank you.