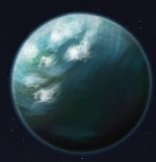 source
Today I am in the wing.
I can not find the courage or the desire to act.
It's been a while since, he did not inhabit the land.
But I'm still human.
Beep. Beep. Beep…
Oh, behavioral message.
I hear you machine
Please guide yourself through the Routine Manual.
Clear! _El- [AGILITY-ASTRO-COURSE] (https://www.nasa.gov/sites/default/files/543962main_AGILITYASTROCOURSE_ED_508.pdf) Provided.
I should have memorized it for now.
I will read the manual step by step.
I must do the agility course between the cones.
Well, I must reprogram my habits.
If, I have to create new patterns in my brain using the manual without thinking about how things were when I inhabited the earth.
I will create a pattern that suits this time and this space in which I live now.
I hope everything goes as planned. I must follow the instructions.
Only then will I survive.


If you want to participate in the freewritte contest, from @mariannewest.

Enter here.

What was previously written is inspired by the NextColony game




that was it.
happy life.
@ mariita52