Warning!! Alert!! Never Log in to Next Colony and Be Surprised Again!! Alert!! Warning!!
And just to prove you can never have too many exclamation marks!!
!
Ok, I think that's enough with the forced excitement, let's give you something to smile home about (or at least give that girl at the office a wink).
I'd like to introduce Xylon. Yes ok, not the best name, I may change it later, if you have an idea for a better name let me know.
What Does Xylon Do?
Besides look cool I assume you mean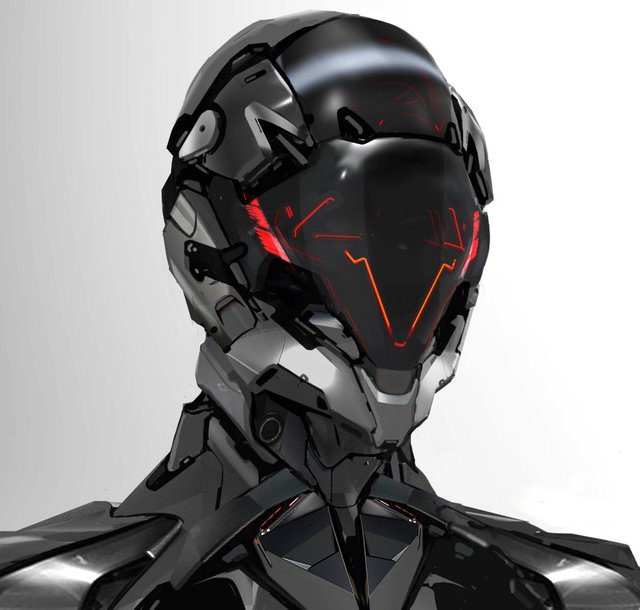 Now I will admit, I just googled "Cool robot head" and after three days of checking out the search results, at the very bottom of the first page, I found this guy. Here is a link to the source. The person that created it did an amazing job. At some point in the future, I might ask someone to create him a unique face to make sure there's no copyright issues.
Xylon alerts you via discord on what is happening on the Next Colony game
It's that simple, basically like Gina but specific to NC.
What can Xylon alert you to?
When you find a new planet
When you are being attacked
When a siege has started
When someone deploys ships to your planet
When someone gifts you an existing planet
How to activate Xylon?
It's actually really easy.
Step 1.
Go to the NextColony Discord server (Click here if you're not already on it) and go down to Xylon's channel and type in:
$$help
Xylon will then send you a DM and explain all of the commands he's able to perform.
If you're not interested in getting the full list of features, and just want him to keep an eye on a player for you, then type in $$watch: idikuci
Except instead of idikuci you can write your own username.
for example:
$$watch:comedyopenmic
$$watch: holger80
$$watch: rondras
Make sure you don't forget to put in the colon, if you don't put it in, Xylon won't understand you.
Now, if you're in an Alliance and want to be able to keep an eye on your alliance members to help them out you just add the entire list at once like this:
$$watch: comedyopenmic, rondras, holger80, jarunik
Simple as that.
If you're sick of getting alerts on a particular account, you can stop getting alerts by just sending the same message again and you'll get a confirmation from Xylon to confirm it's happened.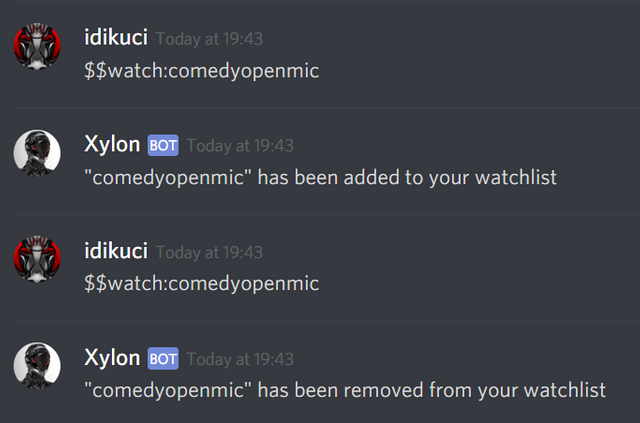 I know it's bad form to show messages from DMs, but I don't think he'll mind this time, it's for educational purposes of course.
That's it, there's just 1 step. No need to do anything else.
Some examples of alerts:
Planet found: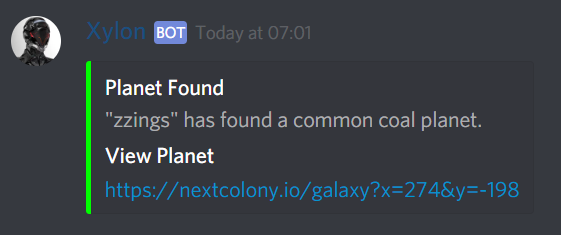 Attack on Planet: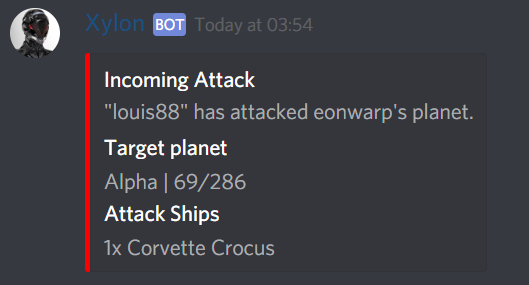 Well you get the idea.
I'm planning a bunch of other stuff also, like being able to define alliances, and having the ability to show the nearest alliance member that can help and a couple of other things. If I manage to reorganize the database properly that is.
Please note, at the time this post goes up, Xylon isn't available in the NC discord. But hopefully they'll add it soon so everyone can start using it.
Good luck everyone with your space exploration.