Battle or search planets ?
In the early days when finding planets was difficult *) I decided to turn into an attacker. With the Delta-Clan we are at the top of the list with attackers. The members will recognize their names.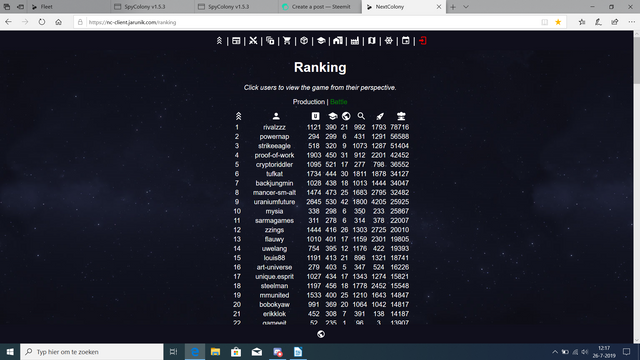 Building ships becomes harder and harder due to the required Uranium. Little raids take away only the uranium and uranium mines are not producing a lot each day. So what does this mean?
Well either you have a lot of planets that can serve as resource fabrics or you raid further and further around you with faster ships like the corvettes or the Transporter II. I myself do the latter.
*) The outer ring now sees people finding planets without many attemps.
If you feel harassed by me (POWERNAP) and you have several planets …. just gift me one and I seize attacking!
Goldrooster/Powernap