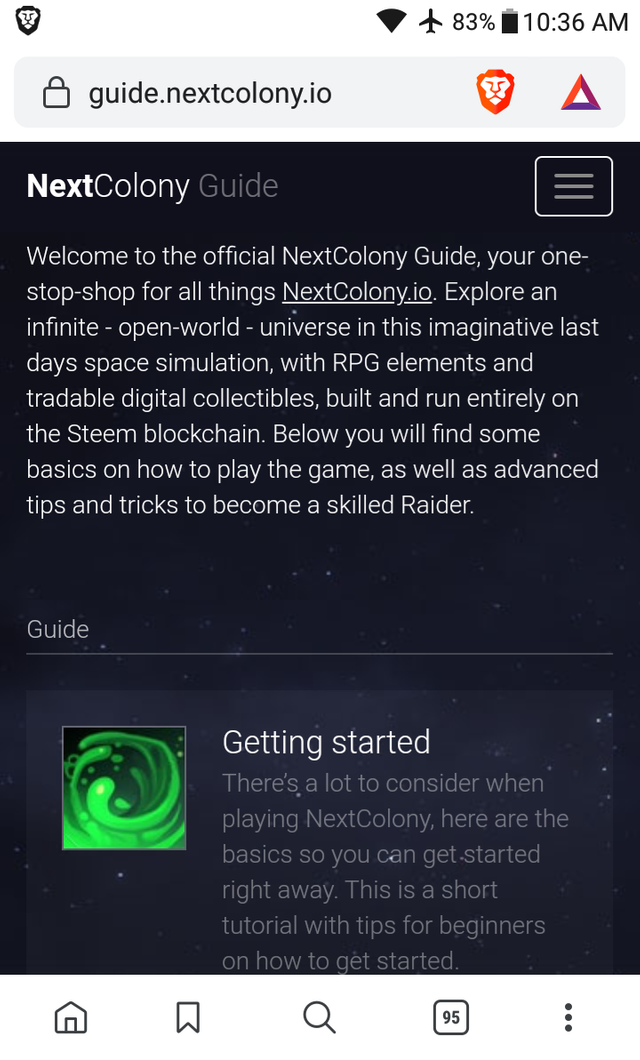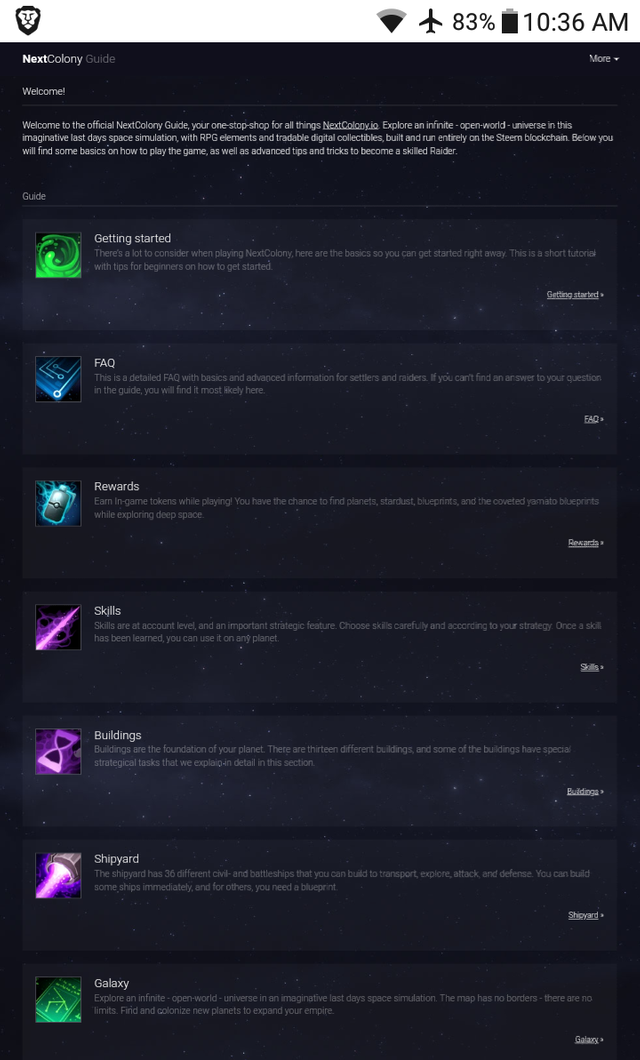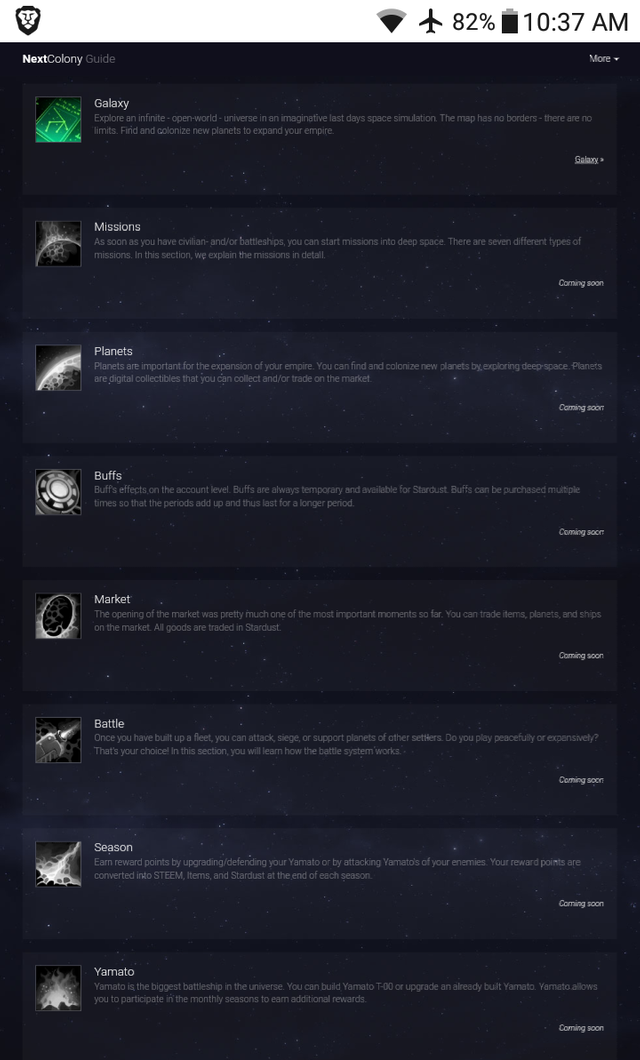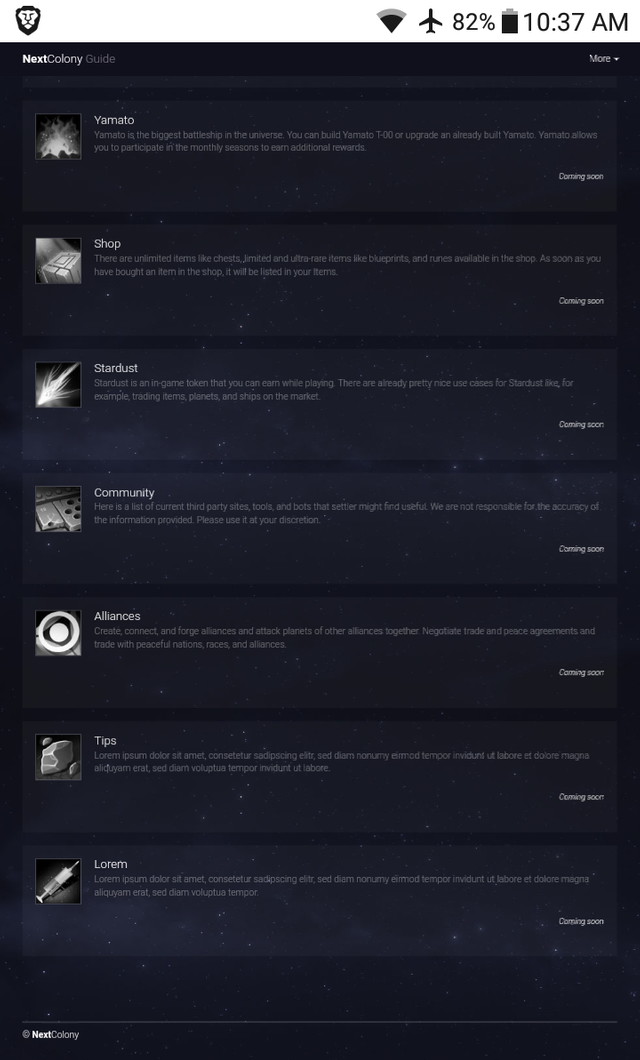 Checkout the OFFICIAL @NEXTCOLONY GUIDE!
I am excited to see ALL the UDATES the @nextcolony TEAM have been doing over the past months!
Earning SD (Stardust) everyday EXPLORING, SELLING SHIPS, and BATTLING YAMATOS is just as FUN as doing pretty much the same thing on @splinterlands
Kudos to @nextcolony for ALL THE HARD WORK!
Going to send some BAT (Basic Attention Token) for coffee and donuts!
Enjoy! ;)
10
10
10
1
1
1
Posted using Partiko Android