NextColony: building dashboard 2019-10-20
Today there are again some small improvements to my building overview for NextColony.
Heute gibt es wieder ein paar kleine Verbesserungen an meiner Gebäudeübersicht für NextColony.
---
The window with the building details now shows the official building image from NextColony. Next to the building name the upgrade level is displayed and during an upgrade also its progress. In addition the depots are visualized here again. The resources needed for the next upgrade are shown by a yellow bar.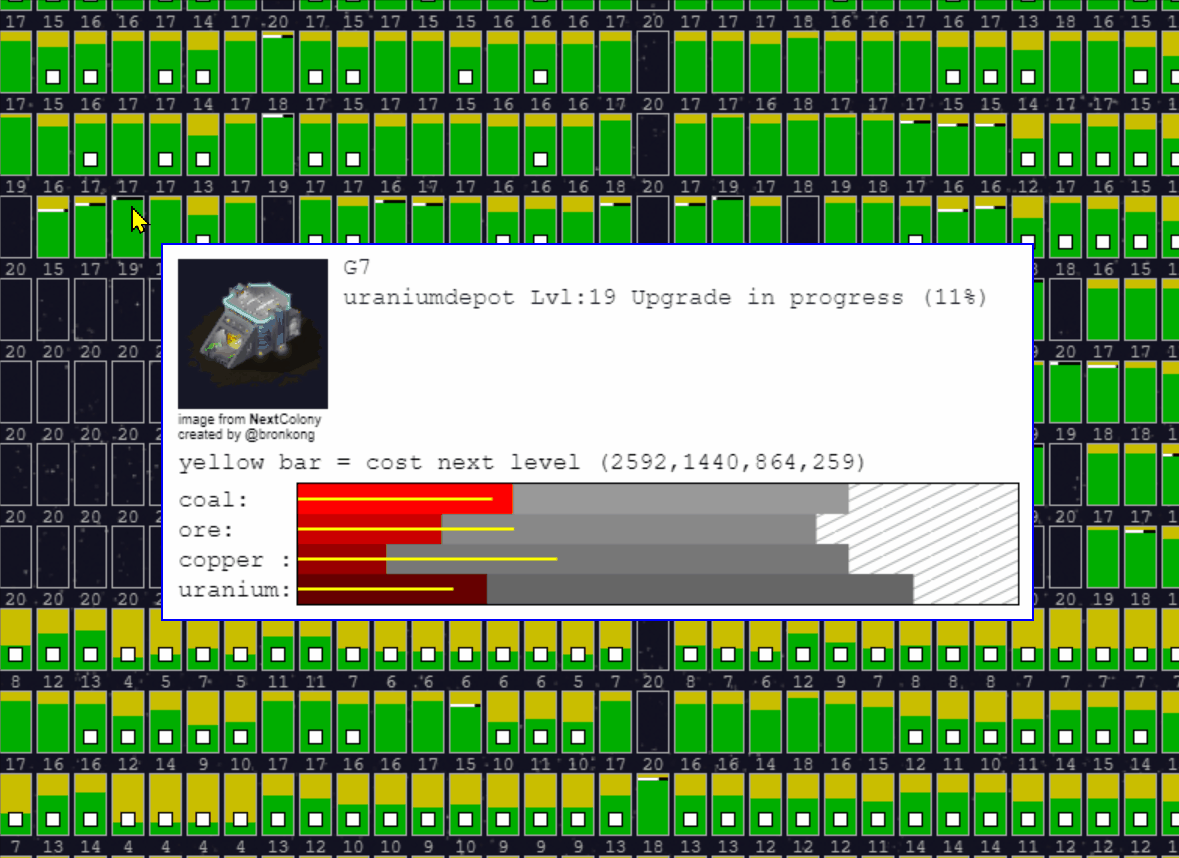 ---
The progress bars when loading information I have adjusted a bit. They are now always the same length and show the progress in percent. The absolute numbers are also displayed as text.
Die Fortschrittsbalken beim Laden der Informationen habe ich etwas angepasst. Sie sind nun immer gleich lang und zeigen den Fortschritt in Prozent an. Die absoluten Zahlen werden zusätzlich als Text angezeigt.


---

---