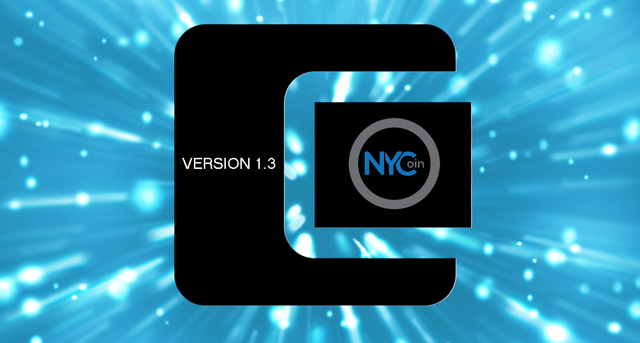 Core Wallet 1.3 Rundown:
Austin here, and today I want to quickly go over the updated NewYorkCoin Core Wallet Version 1.3, and help you understand more about this new and improved release.
Most importantly, hats off to Mr. Slosh, he is the developer spearheading this project, and has done a wonderful job so far to secure the future of NewYorkCoin, if you would like to donate NYC to Mr. Slosh directly, please consider donating some NYC to his wallet address @ RE4VyDH4md21zuK2SYcwaZeguZhetUxPm9 to let him know you appreciate his efforts.
Next I would like to go over a few things that this update will bring to the table, and how this update is very crucial to the future of NewYorkCoin.
What Is 1.3?
Mr. Slosh describes the release saying "This update is a beast. The 1.3 wallet update includes the security updates mentioned in the announcement made earlier this year with the exception of the Advanced Checkpointing. It will be added in the future, but it will not effect any of the other updates nor will it require a hard fork."
Mr. Slosh also states "The new wallet is fork ready and the block height for the fork has officially been set at block 4.8 million. This means the new code will go into effect late October 2018. It is imperative that if you are using the desktop wallet client that you switch to the new version as soon as you can."
How Can I Update?
Updating is a very easy process, especially if you have done it before. To be safe, copy the entire data directory of the old wallet version to a safe location. The most important of the files being your wallet.dat file. Then proceed to install the new wallet which can be found here. Around 20GB of free space is the required minimum, but this number will always increase as time moves forward. If you would like to speed up the process of syncing your wallet with the blockchain and readying it for transacting, I recommend downloading the available Bootstrap file, and following the directions provided here.
What's New?
There are a plethora of new features that are included with the new core wallet update:
Supports upcoming security fork at block 4.8 million (Late October) - This includes a new difficulty adjust algorithm (Digishield) and enables Auxiliary Proof of Work (AuxPow/Merge Mining) support for mining pools.
Now includes seeded DNS functionality - This will automatically find nodes based off of current network activity
Several key security updates to help prevent DDoS and 51% attacks
Extended key headers (brings compatibility to Electrum implementation)
Block reward reduction starting at height 4.8 million
New features for network and peer view in the Debug windows
In short, this list of updates is very impressive to say the least. Make sure to stop by the Discord and thank Mr. Slosh for everything he does for the NewYorkCoin community.
If you have any questions about NewYorkCoin or the 1.3 wallet update, drop me a line below! Happy hodling!