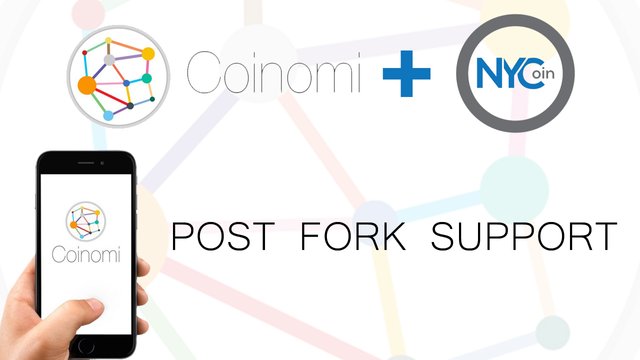 Fundraiser Rundown:
Austin here, and today I would like to go over the new efforts we have in place to help us reach our goal of securing support from Coinomi after the fork.
To help raise funds for the cause, Cruiz from https://www.nycnodes.com has provided a Raspberry Pi NYC Node that we are raffling off! Buying raffle tickets is a breeze, and every penny worth of cryptocurrency donated goes to the fundraiser effort.
The NYC Node Raffle works like this: Every $3 worth of cryptocurrency within a donation counts as 1 entry. For example: $9 worth of cryptocurrency donated counts as 3 entries. A ticket stub will then be drawn and the winner of the Raspberry Pi NYC Node will be announced.
To fill out an entry form for your donation or to find more info on the NYC Node Raffle please visit the following blog post: https://wp.me/p9Qtrt-Zu
We have a ton of new bounties in place over on Discord! These bounties are a series of efforts being lead by the NewYorkCoin social media team on Discord. These bounty efforts offer NewYorkCoin community members the opportunity to earn chunks of NewYorkCoin just for completing social media tasks that involve sharing and posting information about the fundraiser. Up to 6,000 NYC can be earned by each user from simply claiming these new bounties!
To join us on Discord and start claiming bounties please use the following invite link: https://discord.gg/Pd5NEXs
VIP Poker Chip (Until Supplies Last)
Until supplies run out, you can score a custom made poker chip with the NYC logo emblazoned right on front!
The VIP Poker Chip giveaway works like this: If you would like to up the ante and donate $25 or more worth of cryptocurrency to the effort in a single transaction, you will receive a special VIP poker chip in the mail with the NewYorkCoin logo emblazoned on it in stunning fashion! Just ensure that you provide a shipping address on your entry form if your donation qualifies for the VIP NewYorkCoin poker chip. Only 75 of these coins are in existence and they are going fast!
To fill out an entry form for your donation or to find more info regarding the VIP Poker Chip please visit the following blog post: https://wp.me/p9Qtrt-Rb
There is no minimum on the amount of cryptocurrency that you can donate, any amount helps towards the 2 BTC goal. The Dev Team has set up 4 different secure wallets for accepting donations for this fundraiser and are accepting BTC, NYC, LTC, and ETH.
To keep up with donations, links to the explorers for the donation wallets are provided on the blog post: https://wp.me/p9Qtrt-Rb
Once again I would like to thank everybody involved with these fundraiser efforts, large or small, your contributions to the community are the very fabric of our foundation, thank you! Thanks for stopping by and as always, happy hodling!