How to make your baby happy for the New Year?
Want to make the baby happy? It's simple, sew him a new year's costume! The kid will definitely appreciate your efforts, because he is so pleased when from the whole group of kids someone will say to him: "Oh, what a beautiful suit you have, I haven't seen this before!" With which he can proudly answer: " Yes, my mother sewed it to me! "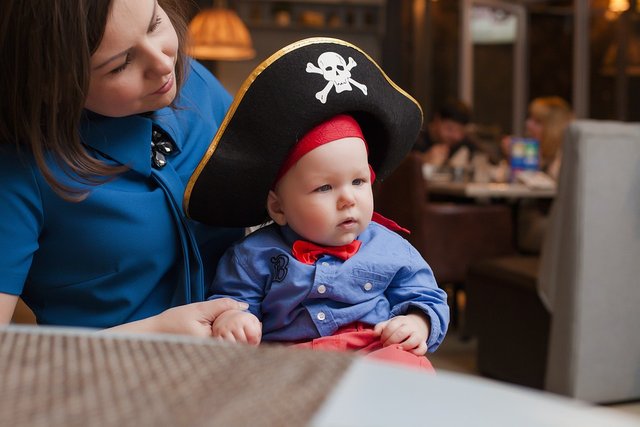 As a rule, more attention is given to mothers of needlewomen by New Year's costumes for girls, dressing them up with princesses, snowflakes, sorceresses, turning New Year's Eve into a huge dish with meringue cakes.
Is it necessary?
Any mother knows that the character of the child manifests itself from early childhood and you just have to look closely to understand what really pleases your baby. Of course, no need to go to extremes. To begin with, let us define age, if a girl is older than two or three years, then, as it is not appropriate to dress her up with a huge overgrown berry or some other fruit, affection is unlikely to cause.
Unfortunately, it is difficult to surprise modern children with New Year's costumes for children from folk tales, but you should pay attention to the heroines of Disney cartoons. Among the irrefutable advantages of these cartoons is that they are loved by all children, without exception, and you can easily find out exactly whose image inspired you. Now the girl is more like being a fairy fairy, oriental princess, Sleeping Beauty or Snow White.
The original costume is optional, something complex and ambitious in its performance, especially since now there are whole specialty shops in this area, as long as it reflects the inner world of your beloved child. Everyone at the festival should have their own image and the boys in the first place, because each of them is a future earner, a man, a knight, the head of the family. Someone who likes it will be important to walk in the costume of a scientist, someone will roar loudly in a lion costume, and someone like Robin Hood is ready for any adventures and feats.
All this must be considered when organizing children's parties. The main thing in this case is to become a child for a while and let your imagination do everything for you. I wish you good luck and inspiration! Make your outfit together and immerse yourself in this wonderful magical world, because children give us the opportunity to live our childhood again, finish playing, if not finish playing, fantasize, have fun. And most importantly there are no conventions and boundaries.
Posted by Ksenia @ oksi-m
Photo with license CCO