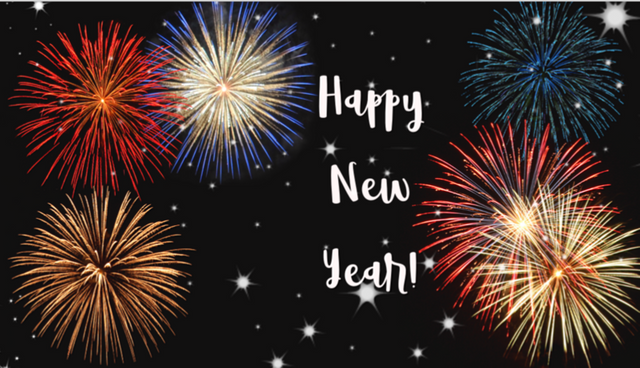 I don't.
Haha seriously though.
I don't make them because when I see something that needs improvement, I work on it throughout the year.
I started a healthier way of eating in June one time.
Can you believe it?
What about you?
Do you make new years resolutions?
What are they?
Do you actually stick to them?
Can you believe I went the cliche route and posted about new years on new years?
How many questions do you think I can ask before I give up?
Well, that last one was easy, because I already give up, haha.
I hope you all are out having an amazing new year!
This is the first year I haven't really celebrated with friends.
Somehow I'm totally okay with it!
I'm just watching a firework show and working on my non-resolutions!
I thought I was over fireworks, but these ones actually made me re-consider moving on.
Anyway, enjoy your day/night!