Have A Very Happy (late) New Year!
Best (late) wishes to all of you from Ukraine, on the Sofia Square in the center of Kiev!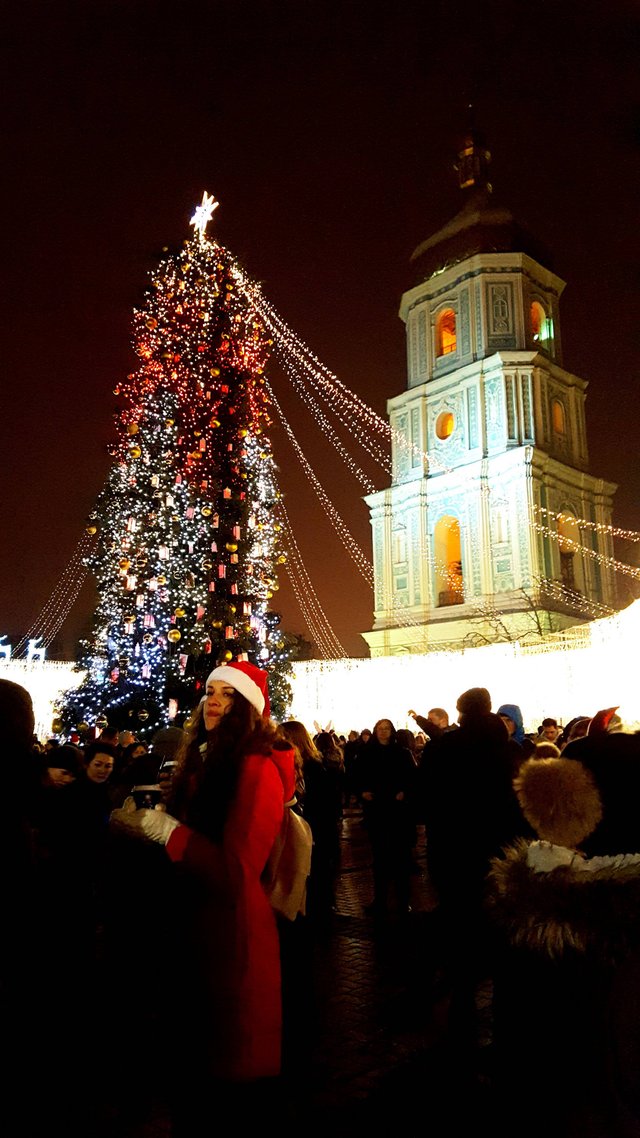 - In the picture you see the great Christmas tree which is risen every year on the Софиевская площадь, and in the background, a piece the great "Sophia Cathedral"
                                                           photo shot using Samsung Galaxy S6 Edge
My eyes filled full while standing on the firmly built stone floor, listening to the Ukrainian national anthem, and the kept popping around me. I even got soaked by a fellow random Ukrainian opening a Champange bottle on my face :'), which was fun. Such bonds between people. Such emotions. A nationalistic feeling is not something these people (we) have to force; it comes natural. The random, cute girl is a very nice touch to the photo as well =) 
Have a nice 2018! @mus