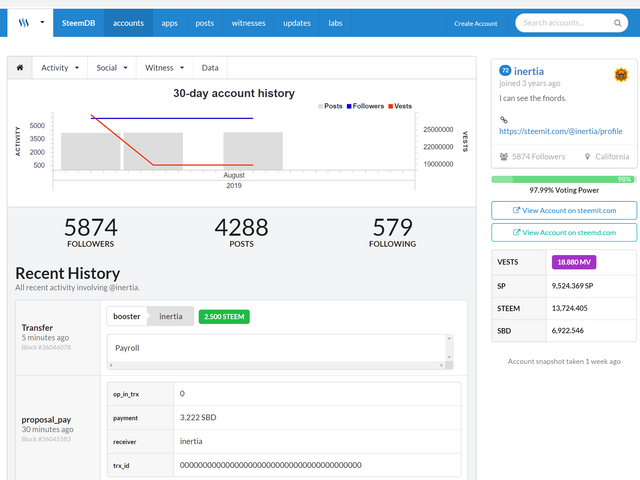 You can see the first payment going out to @inertia. He's going to do some documentation. He's unlikely to get the full funding as there's a daily max spend on the outgoing funds. That'll probably have to be looked into more over time.
So, like most starting things it's probably not the perfect implementation, but I'm really stoked to see this. Good job @blocktrades, witnesses, steemit, and community.
Are you still out there complaining about HF21/22? Seems pretty sweet to me.
Steem is Strong!