PML-N Lahore News Updates For The Party Supporters
The leaders of the PML-N, Lahore, have said that the soon-to-be-brought-in government of the incompetent government will make them strong and the people will not have to come on the streets.
Senator Abdul Qayyum, Senator Javed Abbasi and other leaders held talks with the former Prime Minister Muhammad Nawaz Sharif at the Kot Lakhpat Jail to meet the media. Mushahidullah Khan said that Nawaz Sharif will not bow his head nor his crores of companions will bow their heads. He said that tomorrow I would not spread my hands in front of anyone. He is sitting begging for two lives today.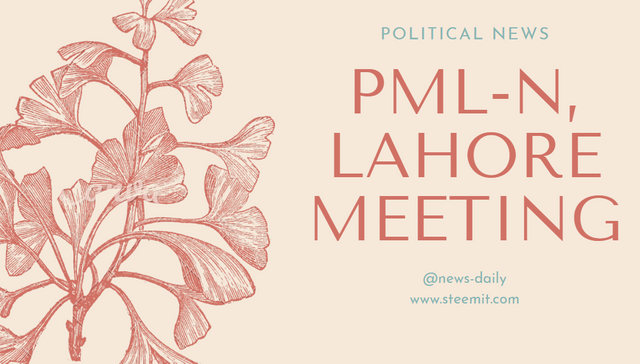 While some one the brave family like sharif will have to face all the problem and they will have to fight against the Nab and the other problems.when they have the to face all the problems they should be very careful to protect themselves and to protect there property and there family problems.


Sharif is bravely facing the situation, close Nawaz Sharif to the seventh base of the earth, but he will remain in the hearts of the people. Are the BI suspects in PTI or not? Their movements are similar to thieves' noise. He said that the accused of EOIB are also in PTI, 34 companies are also in PTI. Rana Sanaullah Khan said Imran Khan was brought in through a fake mandate and nothing was hidden about the people who brought him.

Those who bring the government will be quick and the people will not have to come on the roads, Imran Khan's government is not going to run much. Senator Abdul Qayyum said that the case against former Prime Minister Nawaz Sharif is not strong, inshallah they will get justice. Senator Javed Abbasi while talking to the government said that the government will burden itself with the burden of its faulty policies.



In the near future they will have to face such problem that they will have to fight back for the security of the family and to make them self very safe!