Julia Gray, a high school student, made political commentary regarding trans athletes. She was subsequently doxed by another user, potentially putting her in danger, at which point Twitter Support made no effort removing it.

The Tweet, which has gathered over 5,000 re-Tweets since October 20th, identifies Gray's high school — where to find her. The user behind the partial dox initially identified herself as Suzie Weatherford from Los Angeles, California, but appears to in fact be named Arianna Bruce according to an older post. She has since attempted to justify her Tweet doxing Gray.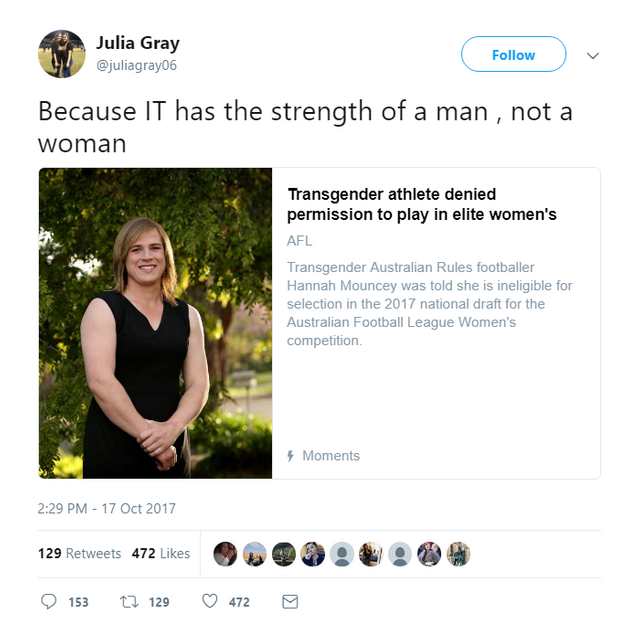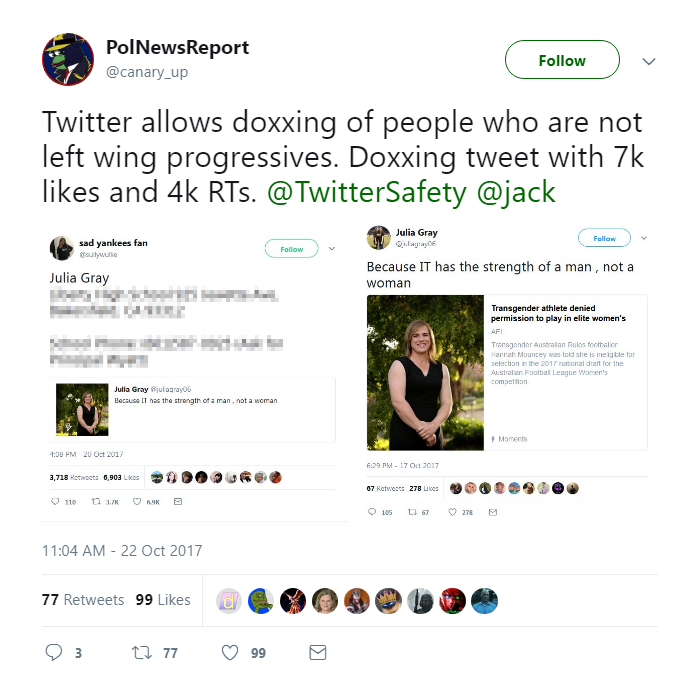 Twitter
Users then came out in support of Gray:
Fuck all that noise #IStandWithJulia

Cameron (@Scam_Newton_) October 21, 2017
stating a biological fact isnt being intolerant. in fact,not accepting biological fact as truth cuz it conflicts with ur views is intolerant

Marco Weir (@marco_weir) October 20, 2017
While others called out Twitter Support for not taking action:
Hey @twittersupport @twitter why is doxing allowed on Twitter? https://t.co/KoyFDGxshC

Ian Miles Cheong (@stillgray) October 22, 2017
@jack, how many people have reported this account for doxxing, yet the tweet and account still exist? #KillThisAccount Leftists break rules. https://t.co/ig3fmuwCTy

Freya (@FreyaOnFire) October 22, 2017
Anime Right News has attempted to contact Julia Gray for comment regarding this story & will update if she does respond.
Hi @juliagray06, Anime Right News, could you care to comment on how you feel about being doxed by @sullywullie & her Tweet being 'allowed?'

Zanting (@Z64_00) October 22, 2017
Arianna Bruce has subsequently blocked us.
✠ Anime Right News | Gab | Patreon | Twitter | WrongThink | YouTube