The Universal Hall at Cluny Hill, Findhorn.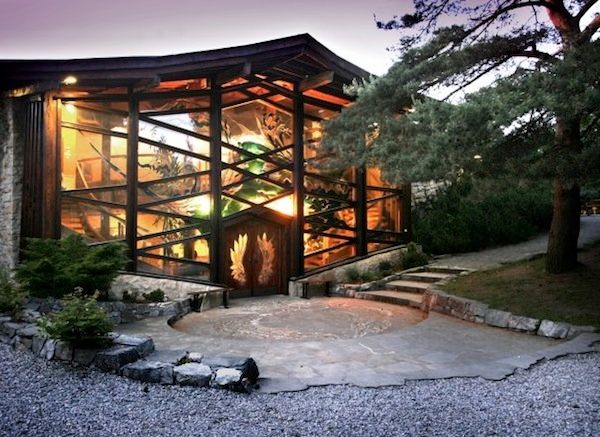 On contact with "Devas:"
Nancy Roof, founder of Kosmos Associates Inc/Kosmos Journal says "This is going to happen in all our groups, because for real change, not just the small changes, but major changes, systemic changes, which are what we need now, are going to go through, like all transformations go through, there's going to be chaos, opposition, anger, you know, but we get through, and on the other side is this tremendous joy, of creativity, experimentaition. It is such an exciting period to be born into".
Ousmane Pame, the president of GEN (Africa), is seen describing how Findhorn's "ceremonies" helps people who may be struggling "recover because they feel loved and taken care of by the community" (Findhorn.10,11). "subtle beings"
Nancy Roof again: "We need to pay attention to our "inner lives" and that we have so much guidance from an 'in' that most people do not know about and it's so important."
David Spangler: "As a person who has been communicating with the subtle worlds for nearly 70 years, I naturally see this collaboration with non-physical beings as an integral part of any planetary story. Demonstrating the reality of this was one of Findhorn's original purposes.
Dorothy Maclean:
"Maclean is known for her work with devas, the intelligences overseeing the natural world. A deva in the New Age movement refers to any of the spiritual forces or beings behind nature... In the Findhorn material, the term refers to archetypal spiritual intelligences behind species, in other words the group soul of a species. Her book To Hear the Angels Sing gives an overview of this work and also provides autobiographical materials. A full-length biography, Memoirs of an Ordinary Mystic was published in 2010.
Dorothy Maclean left Findhorn in 1973 and subsequently founded an educational organization in North America with David Spangler" (Findhorn.13,14).
Spangler and Maclean "founded the Lorian Association as a non-profit vehicle for the spiritual and educational work they wished to do together" (Findhorn.15). The Lorian Foundation's mission "is to advance the experience of wholeness in the world and in ourselves through an incarnated spirituality" (Findhorn.16).
"We are the secret world government" [1:10:30 in original video]
Further connections to the Centers Gathering
Connections between The Haven and Findhorn directly - "My Experience Week at Findhorn Foundation"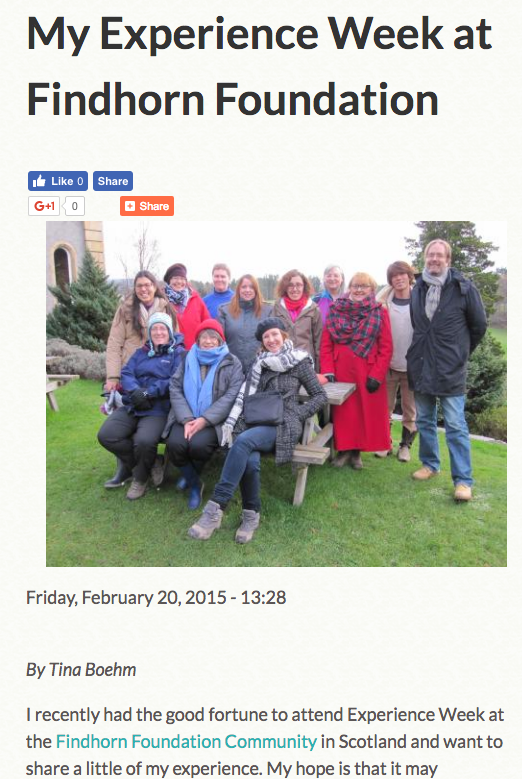 Haven at Findhorn for the Centers Gathering
LORIAN ASSOCIATION
Spangler Spangler's father served military intelligence in North Aftrica. Later, David spent a number of years at Findhorn in the early 1970's. He then returned to the United States with a number of other Americans and Europeans, including Dorothy Maclean, where they founded the Lorian Association as a non-profit vehicle for the spiritual and educational work they wished to do together. He was also associated with the Lindisfarne Association, which was funded in part by Laurence Rockefeller.
The Lorian Association shares many faculty and members with Findhorn, for example Mary Inglis. Many are specifically involved with Findhorn's "Game of Transformation." Spangler is reputed to have made numerous statements in regards to the worship of Lucifer and the United Nations, but I am unable to verify them directly (right now).
NEW FINDHORN ASSOCIATION
The New Findhorn Association describes itself: " The main purpose for the NFA is to serve as an umbrella organisation and to facilitate and encourage development of the community" (What?)
As this page from Newbold Trust describes: "Findhorn Foundation Community includes many organizations and individuals held under the umbrella of the New Findhorn Association. "
Meaning, there is a very large network of NGO's representing a vast amount of funding; the question is from where and for what purpose?
This article on Findhorn by the Huffington Post offers glowing praise for the campus as well as englightening images.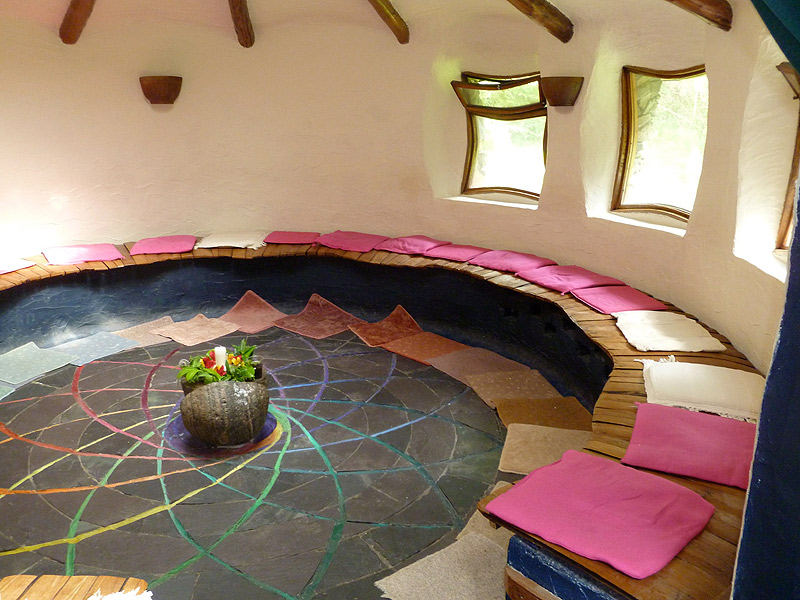 CHILDREN AND YOUTH IN COMMUNITY
Findhorn also runs "Children & Youth in Community"

"Children & Youth in Community – "CYC" for short – is a Findhorn Foundation Community voluntary association set up in June 2012, continuing the work previously held by the New Findhorn Association (NFA), Findhorn Bay Youth Project (YP) and Findhorn Foundation over the past 40 years.
We are based in the Findhorn Foundation Community & Learning Centre – The Park, Findhorn, Moray, NE Scotland and we run activities and programmes for local children & young people within the beautiful landscape of our community and ecovillage.
We are affiliated to and insured by Youth Scotland.
The CYC is sponsored by the New Findhorn Association membership and supported by private donors, local fundraising initiatives and at times funding bodies such as Awards for All Scotland. The aim to "Provide a platform for the development of social, emotionally and ecologically literate young people fulfilling their potential.."

The Transformation Game is sold by Inner Links; Mary Inglis is listed as a Trainer by Inner Links, and she also plays a significant role at the Lorian Association, where her bio page states:
"For the last 42 years she has lived at the Findhorn Community in Scotland, where she is a long-term faculty member of the Findhorn Foundation. The Findhorn Community is a holistic and spiritual educational centre exploring new approaches to spirituality and sustainability, as well as collaboration and partnership with all of earth's ecologies, both physical and non-physical. (?!?!)
Mary is also managing director of the UK branch of Inner Links Associates, which researches and develops Transformation Game products, programs and trainings; these offer playful yet substantial approaches to exploring and transforming issues in life and work. Mary has been involved with the Transformation Game since its beginnings in 1976.
Her work draws on her experience at the Findhorn Community and with the Transformation Game, as well with as a variety of other fields and inter-disciplinary approaches, including incarnational spirituality and process oriented psychology. She has designed, developed and facilitated some innovative programs, processes and trainings, including several custom-made large group processes using the Transformation Game in conferences in the UK, Europe and Korea."
Her Bio Page at Findhorn Lists her as a "long Term Faculty Member."
Tranformation Game at Findhorn
Also here - the game itself is sold at the Findhorn-associated Phoenix shop here and "Inner links" here and here
From the Findhorn facebook page: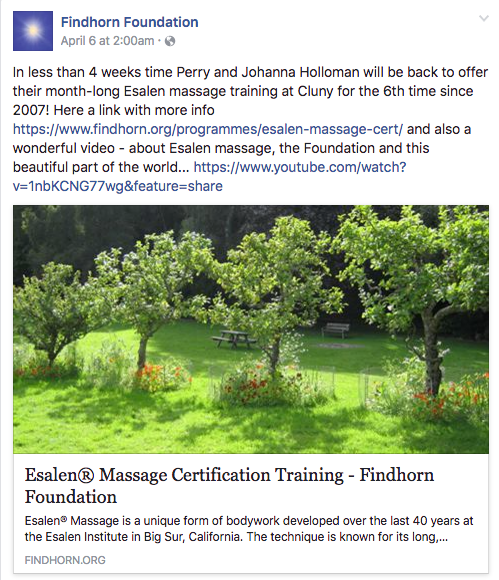 Inner Links has an interesting schedule, including pages in Japan, Taiwan and other nations.
Founders Kathy Tyler and Joy Drake are the originators of "The Transformation Game" which is promoted at Findhorn.
They Run Frameworks Coaching. According to this website "They are based in Asheville, North Carolina, where they continue to develop and direct leading-edge training and coaching programs that demonstrate the importance of personal creativity, accountability, and authenticity in the change process." Meanwhile "Mary Inglis is a long-term faculty member of the Findhorn Foundation and managing partner of InnerLinks UK. Mary leads courses worldwide in personal development and creativity and has worked with The Transformation Game for over twenty years." ( You have to go through a login page if you want to pick a mentor spirit though. Aw shucks.)
Frameworks Coaching Claims to include Boeing among its client list. The also serve the [Omega Institute](Omega Institute)
Articles of the Frameworks Site: 1 2, Telecoaching page About page - Training page - doesn't say anything about what they will actually do
Website of the creators of the Transformation Game is called "intentional butterfly" and includes: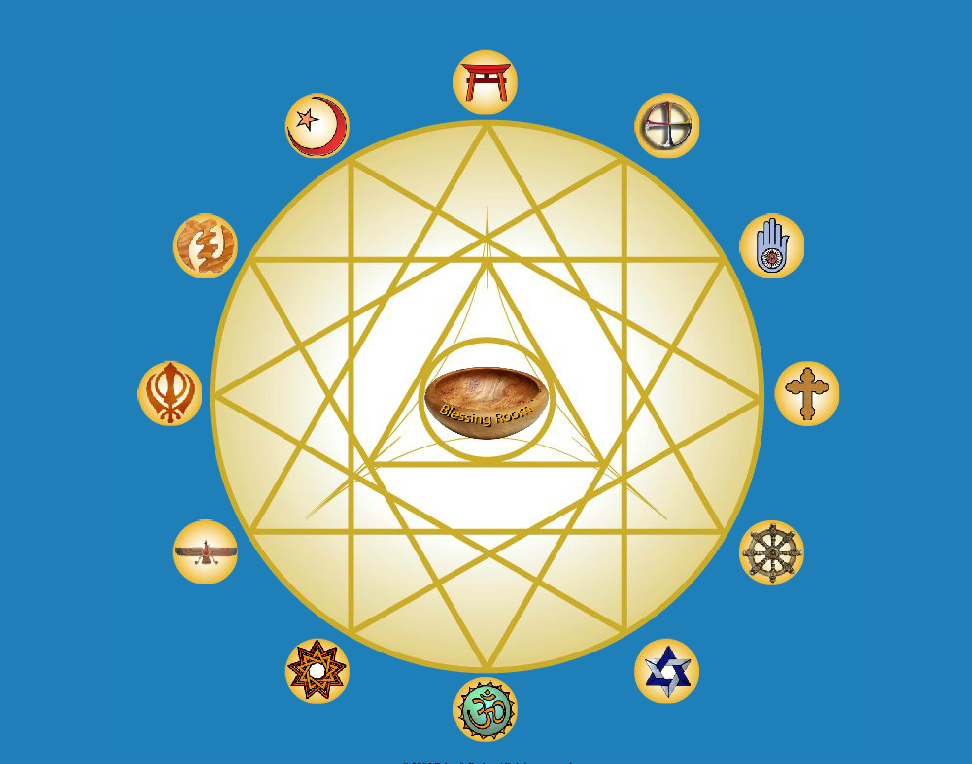 Their library page was two links.
One on "Russian DNA Discoveries"
The second called: "The Butterfly - The Symbol of Our Transformation"
The author of the latter quote has a website where she is endorsed by an Ambassador to the UN, and makes claims regarding human hybrids. She claims to have "seen and heard elementals, angels, and master teachers in higher dimensions." - an entire page here titled "Learn more about Elementals and Nature Spirits
Findhorn twitter feeds:
Which links to this facebook post: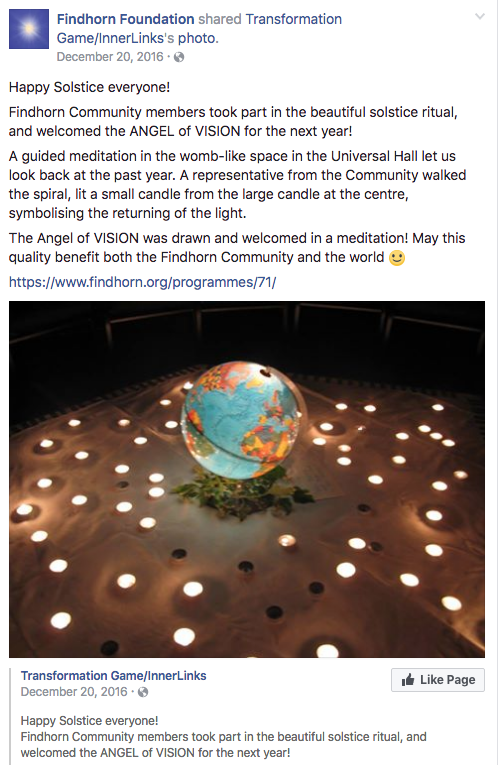 2 - some familiar faces there including Ralph White who I mentioned in my post on the Centers Gathering, because he founded it.
3 Digital Findhorn.
Includes this post on "How the Deva Contact began"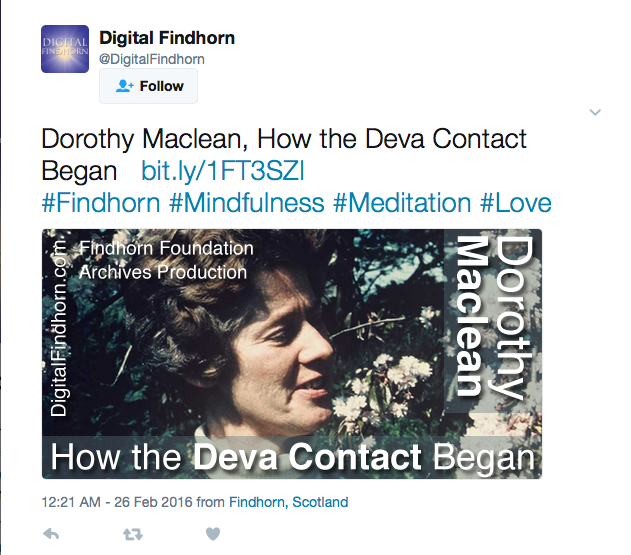 THE LORIAN ASSOCIATION
The Lorian Association Facebook Page includes this post:
"Work as an Act of Love/Work is Love in Action". . .." (Huxley's experiment in getting people to love their own slavery continues, at Findhorn and Lorian) "Love in Action" is Findhorn's Motto.
Lorian Association logo: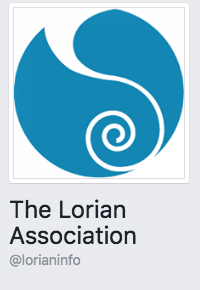 Founder of the Lorian Association is David Spangler, whose wiki page states: "Spangler was born in Columbus, Ohio in 1945. At the age of six, he moved to Morocco in North Africa where his father was assigned as a counterintelligence agent for U.S. Army Intelligence.
"From his earliest years, Spangler has argued he was clairvoyantly aware of non-physical entities." Spangler was also a fellow at the Lindisfarne Association, which was funded in part by Laurence Rockefeller.
"According to the Lindisfarne Association website, Lindisfarne's fourfold goals are:
The Planetization of the Esoteric
...compassionate economies for meta-industrial villages and convivial cities.
... a global ecology of consciousness beyond the present ideological systems of warring industrial nation-states, outraged traditional societies, and ravaged lands and seas."
"Lindisfarne has functioned as a think tank and retreat, similar to the Esalen Institute in California. It is no longer an active organization."
ERRAID AND IONA
Another of Findhorn's locations is the Ilse of Erraid older page here
On their community page they describe celebrating celtic rituals throughout the year.
This image is on one of their flickr albums
Celtic festival weeks page describes a calendar similar to that described by ritual abuse survivors. Erraid also has "love in action" weeks.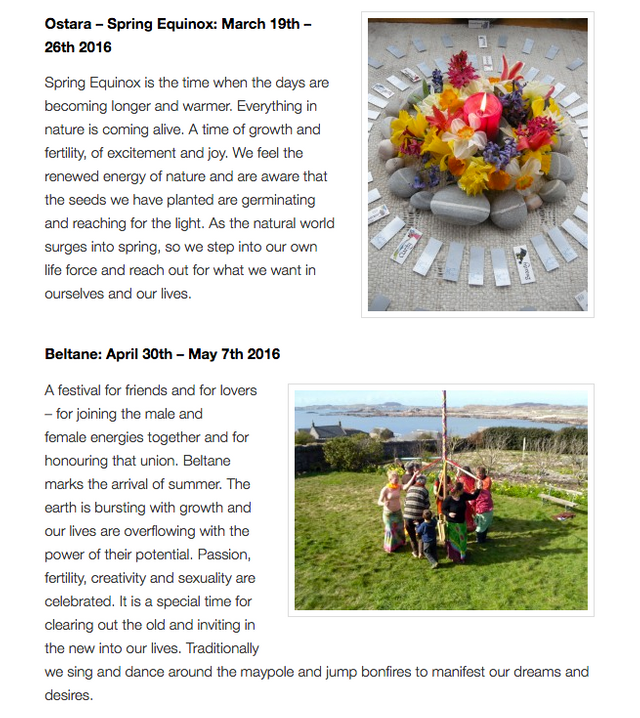 On the history of the island page, it mentions this: "In 1977 a Dutch family, the Van der Sluis' bought the island. A year later they offered it to the Findhorn Foundation to look after on condition that for one month during the summer they would return to enjoy the freedom and adventure of the island. The Foundation agreed to become custodians and a small group of intrepid members moved to the island, restored the cottages and started a vibrant and welcoming spiritual community." - I have been unable to confirm so far which Van der Sluis family owns erraid but I'm sure there would be interesting connections to be found there.
Another Findhorn location is the Isle of Iona - their facebook page contains this image of Findhorn's 'Transformation Game'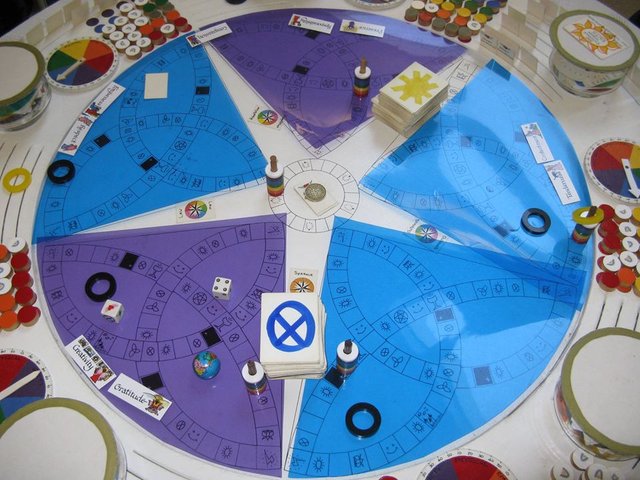 An article on Iona includes this image: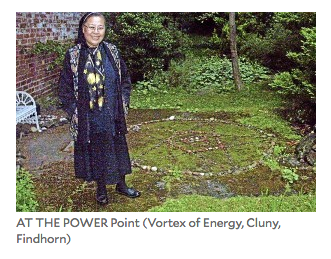 WOSIEN & BAKUSHINA
One of the major figures at the Findhorn Foundation was Bernard Wosien, who developed a "sacred dance" there. His daughter, Gabriele Wosien carried on the family tradition at Findhorn.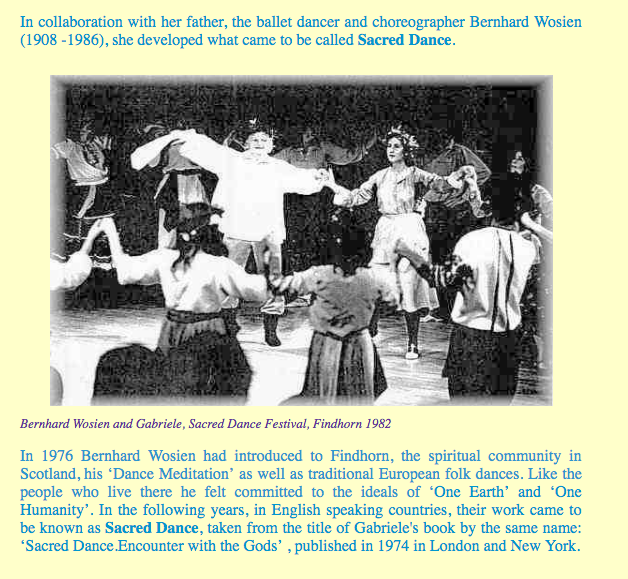 Her site has the following images including pictures taken at Findhorn. Entire photo album is available here.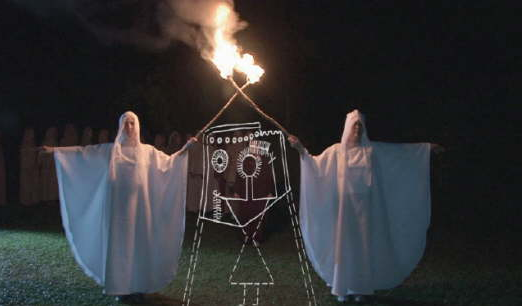 On the Terrace of The German Reichstag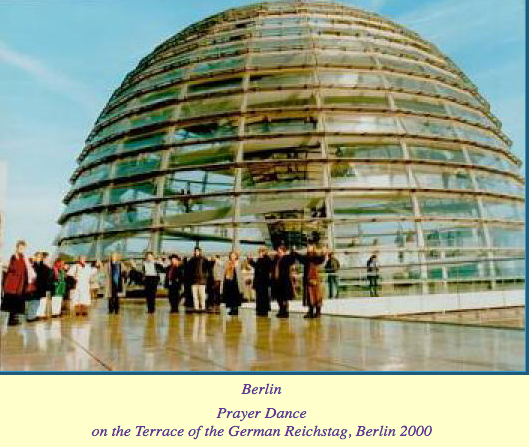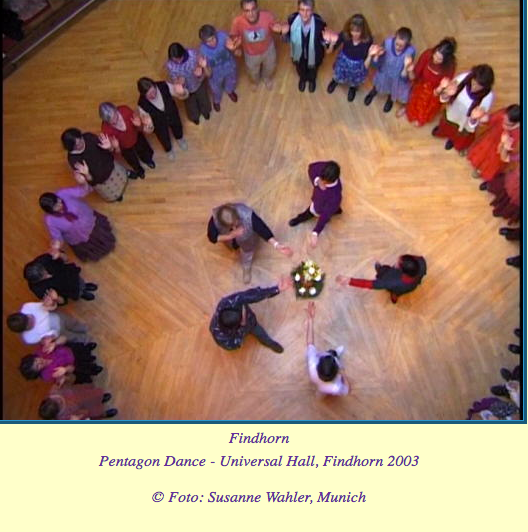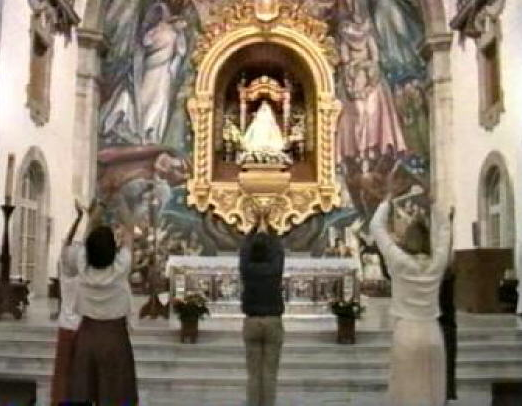 Wosien's publications here
Including this book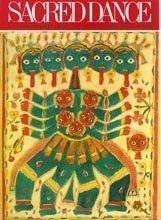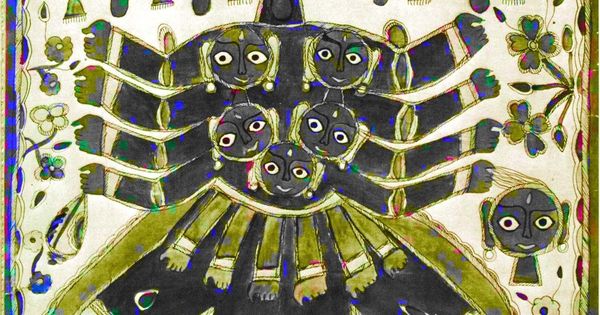 Wosien also hired "artist" Svetlana Bakushina to produce this film
The cover photo of Svetlana Bakushina's facebook page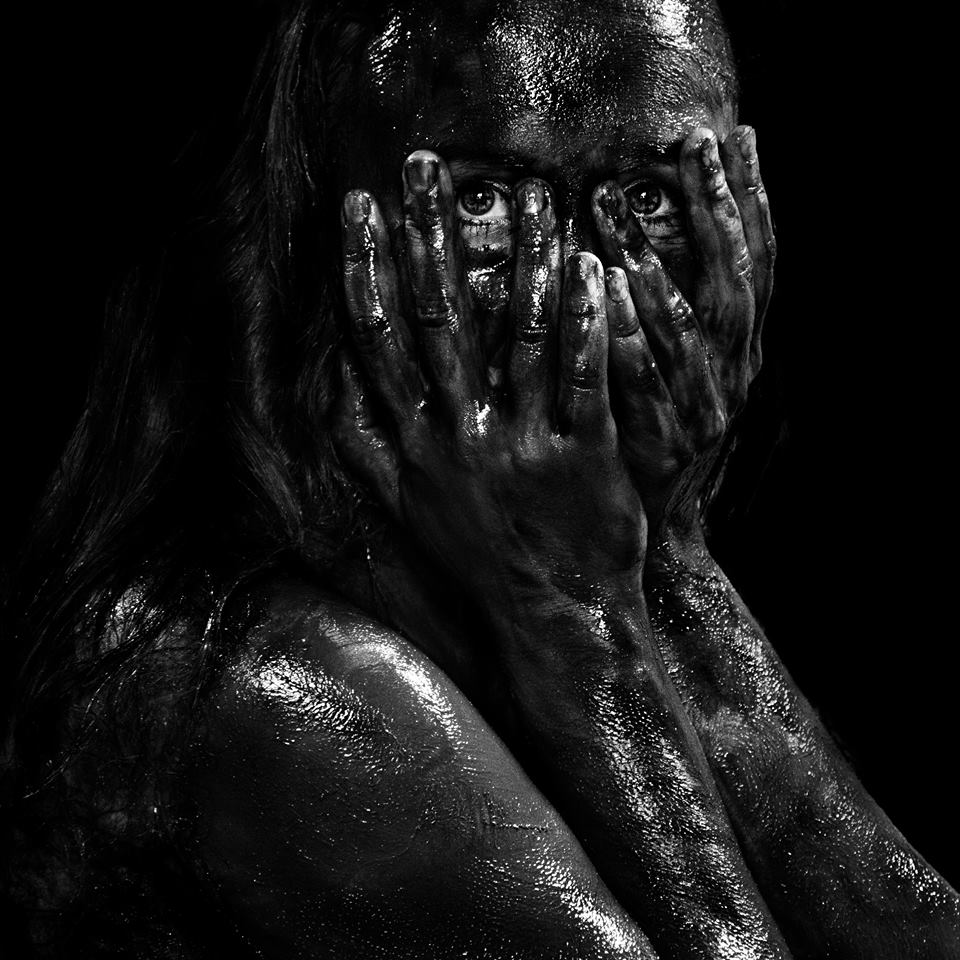 This film Futhark Runes Performed by Nude Dancers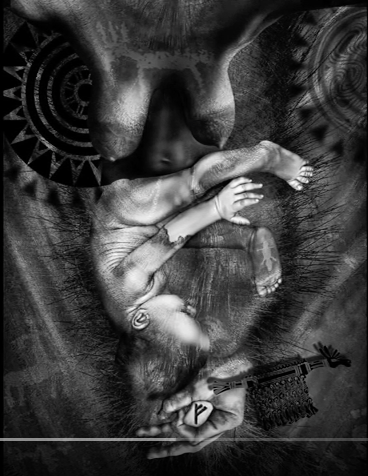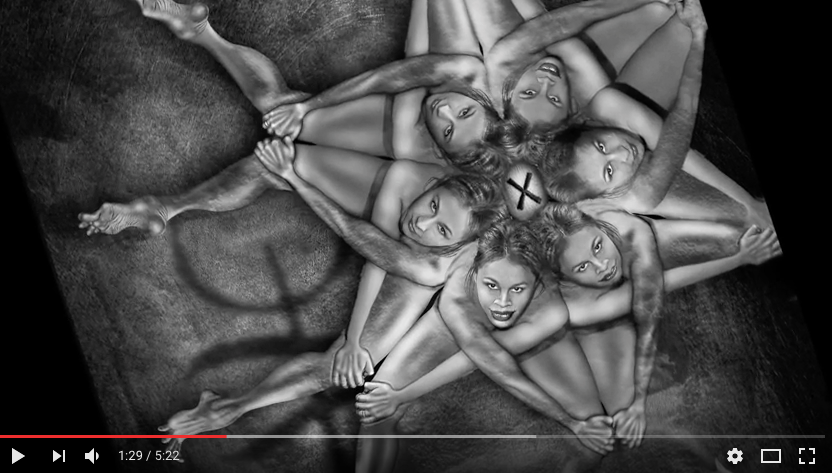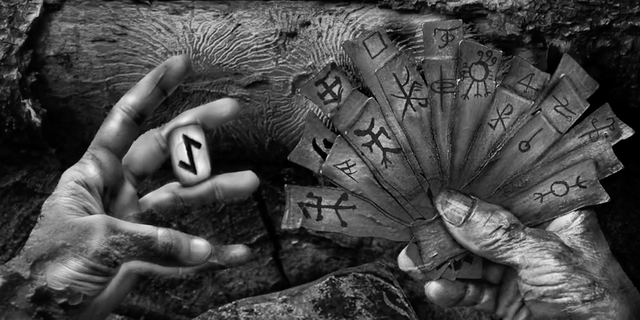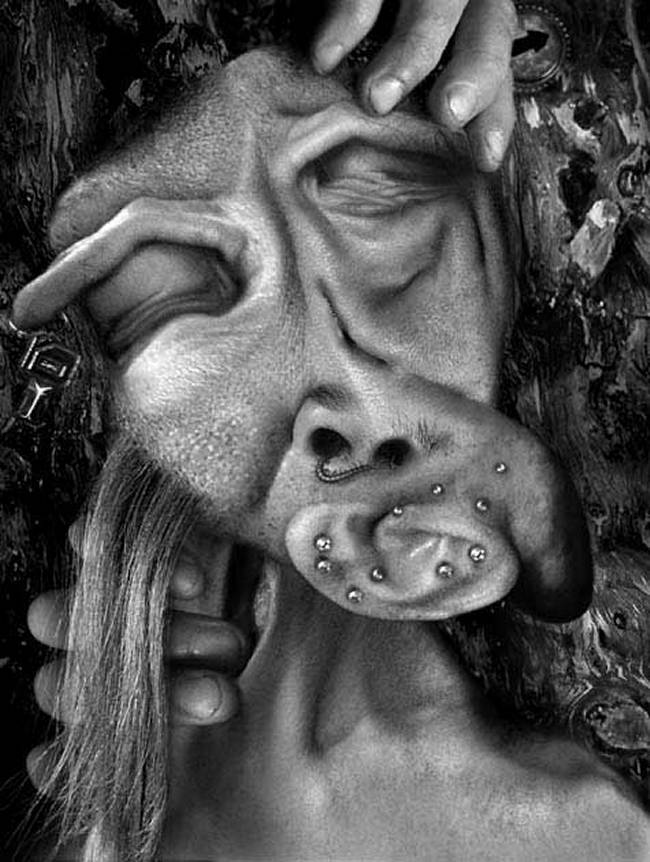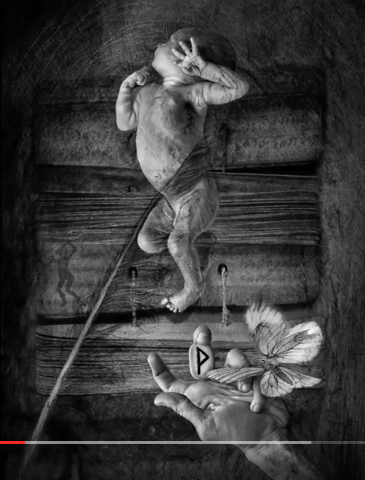 From Bakushina's old website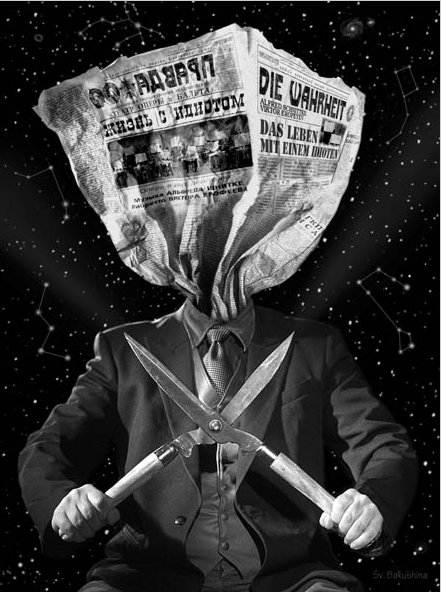 And here
This male-female crossover is a very strong part of ritual abuse /mkultra - seen here at Bakushina's old website.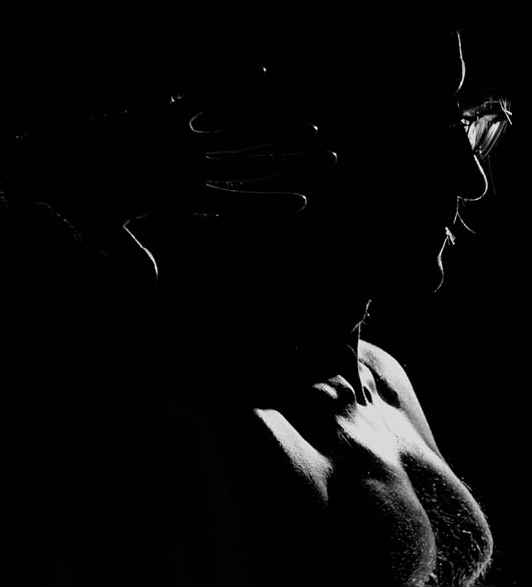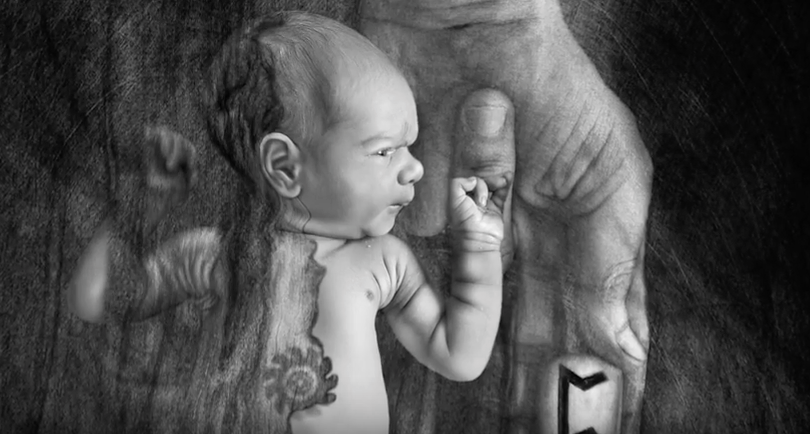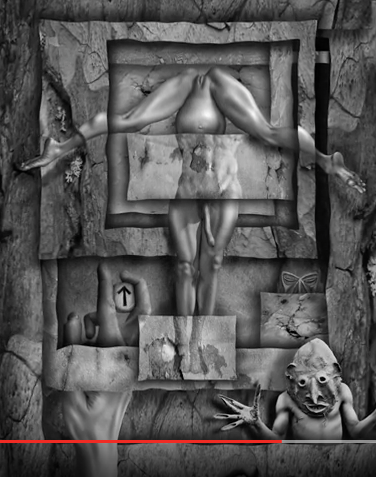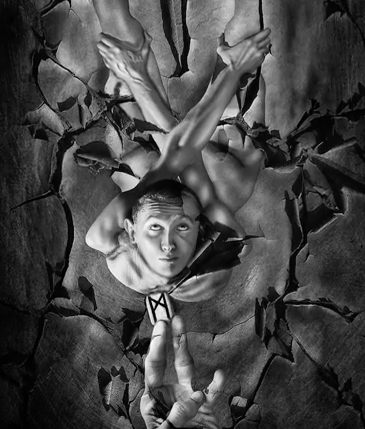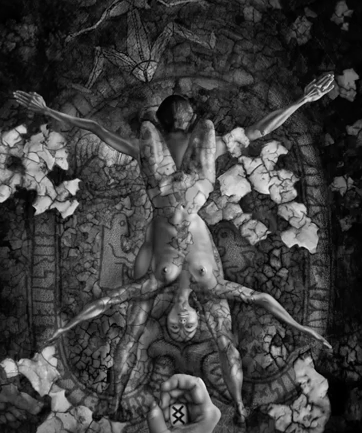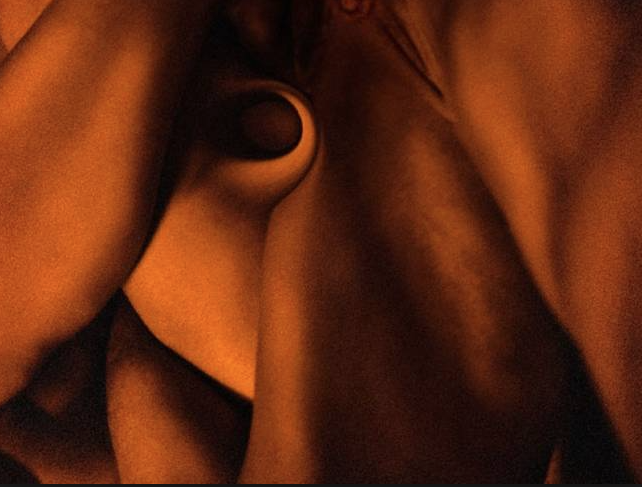 She created this video which simulates bathing in blood using chocolate.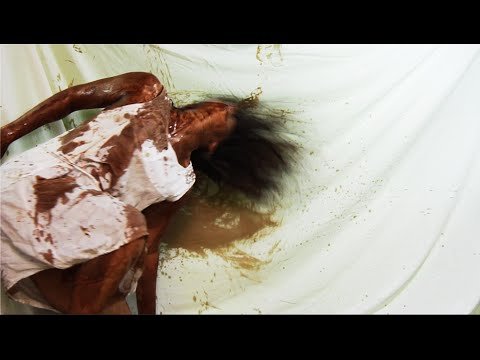 Another of her works here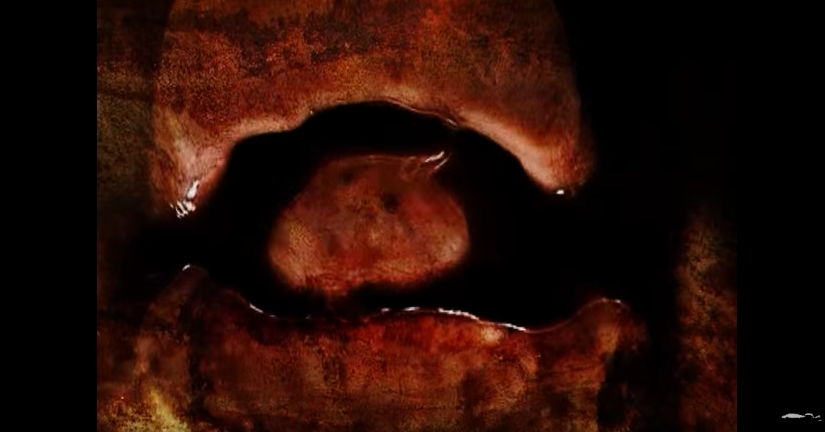 Another of her films, Dark FairyTale contains these images: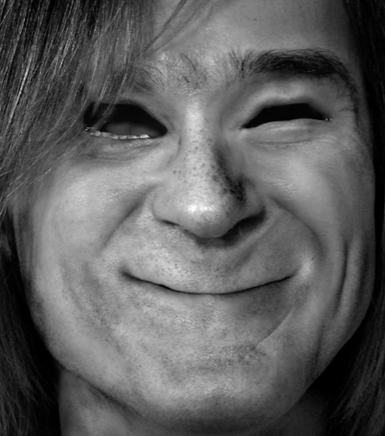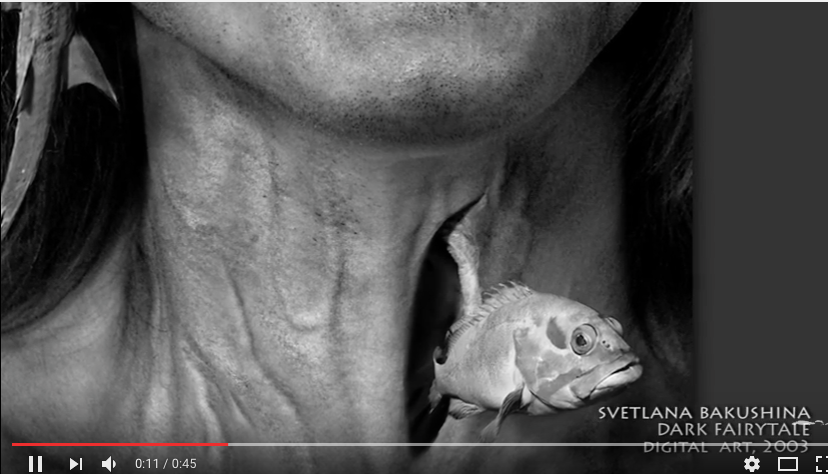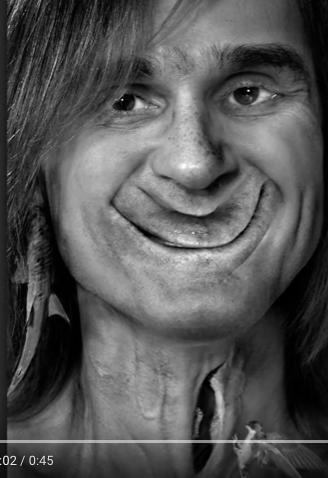 Bakushina has also produced works like "To Beat or Not To Beat," which includes children.
Another of her bizarre Digital Artfilms
One of her short films that appears to be an experiment of how many times she can shape genitalia out of play-dough in 45 seconds
Nude choreography art film. Melody for a flute < Male nudity there
Bakushina is a contributor to Mad Hatter Review - which has featured a number of her works.
Including: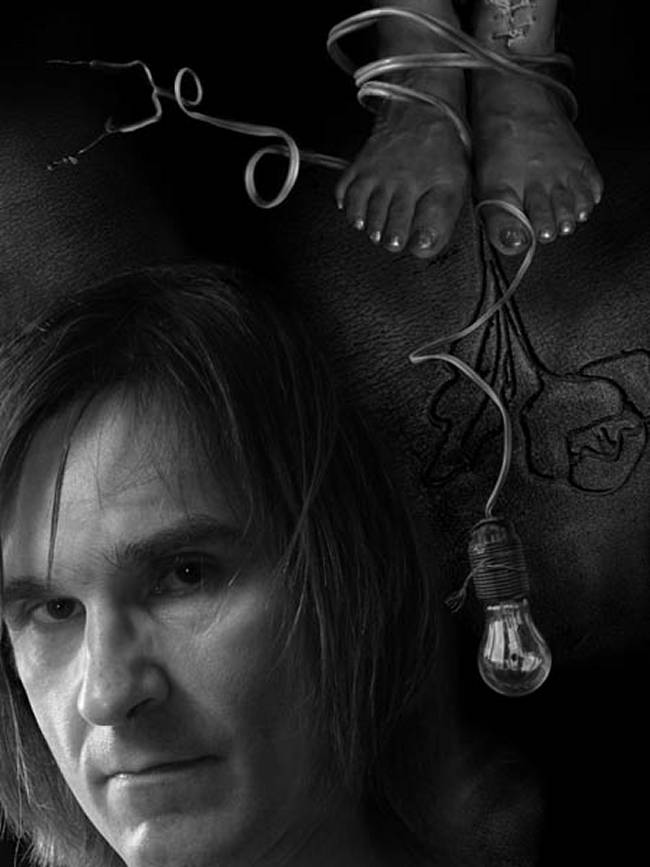 Her profile on their contribution page reads: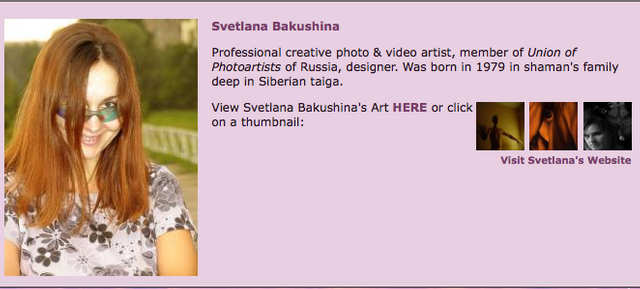 A wayback-saved version of Bakushina's old website which is listed at mad hatter's review where she was a contributer.
Interestingly, Bakushina is now based in Portugal.
KITEZH RUSSIAN ORPHANAGE
Findhorn involvement in Kitezh Community
Kitezh Children's Community, Russia
Ecologia was founded in 1995 by Liza Hollingshead, our CEO, as a natural outreach from the Findhorn Community. After meeting Dmitry Morozov, the founder of the Kitezh Children's Community in Russia, and as a result of a growing concern about the conditions in Russian orphanages, Liza was inspired by Dmitry's unique idea "
Supporters of Kitezh include This Bizarre site
Dimitri Morozov's zoominfo page shows that he has been employed by Findhorn, as well having founded the Ecologia Youth Trust. - which was covered in the second post in this series on the Centers Gathering. Dimitri is heavily involved with Kitezh Russian Orphanage which also operates from Findhorn.
Pdf account of Dmitri and kITEZH
Global Fund for Children, page on Kitezh
Kitezh is funded by the Ecologia Youth Trust More
More on the connections between Findhorn, Ecologia Youth Trust and Kitezh as well as other orphanages and programs in developing countries focusing on children - here
Dmitry information connecting many dots