ABSTRACT
New information has been discovered on this ring, will have to post in multiple pieces. Going to take a while, bear with us.
An anon came forward with this statement:
"I experienced ritual abuse, or MKULTRA type abuse. I saw the trafficking of children in cages myself. I saw murder. I was given drugs and I experienced near-drowning. I saw others tortured and die. I saw rape, experienced sexual abuse. I was used in child porn. I saw birth, I saw abortion. I saw people cut open, I saw worse.
I was electroshocked and I was terrified of masks, and people in costumes. I was utterly traumatized to the point that I had hysterical fits that looked like seizures. I was to the point of being in altered states with names. I thought I had a different family. My life has been severely affected by these events. Years of time have been taken away from me by regression and PTSD/DID."
Anon submitted the following drawings made as a child, as well as excerpts from medical records and an EEG reading as a small token of proof:
Your Image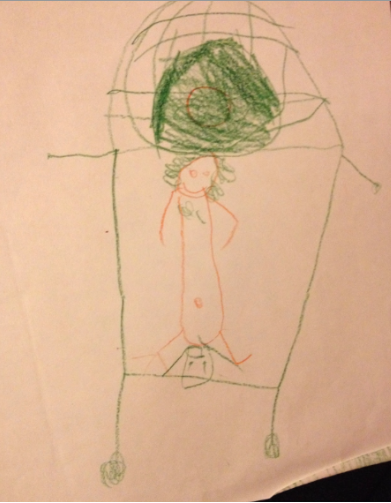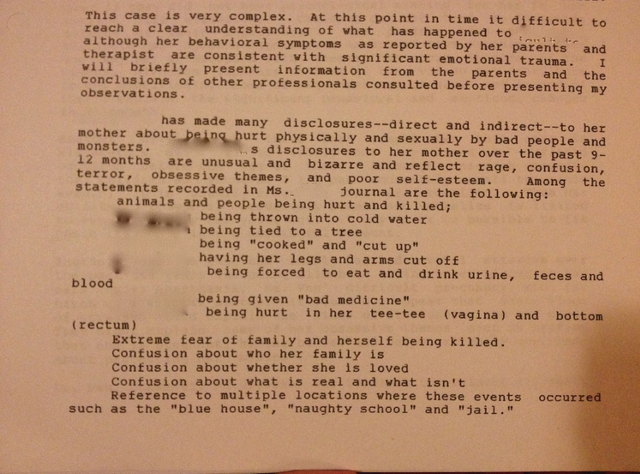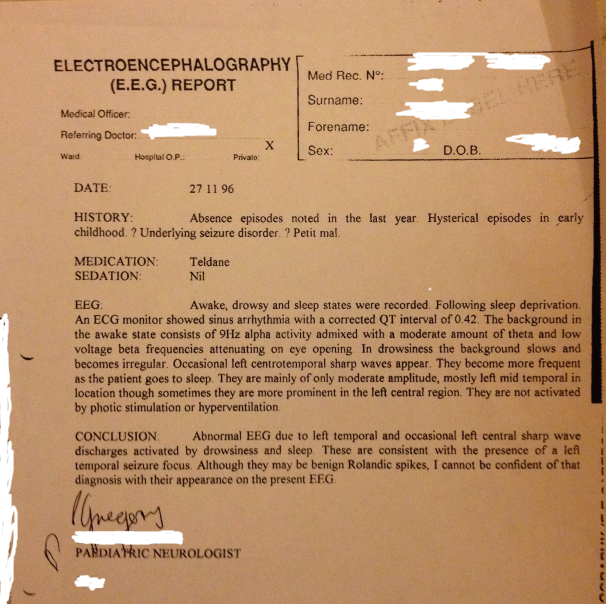 We found new information. TLDR mindmap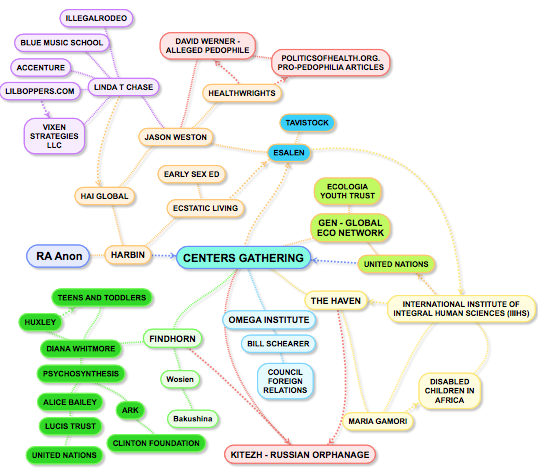 New information: David Werner "Werner has worked in more than 50 countries, mostly developing countries.. He has been a consultant for UNICEF, WHO, the Peace Corps, UNDP, and UN-ESCAP and various state and federal governments ranging from Mexico to India and Iran. He has received awards and/or fellowships from the World Health Organization, the American Pediatric Association, the American Medical Writers Association, Guggenheim,[2] and the MacArthur Foundation,[3] among others. Werner is a founding member of the International People's Health Council... also been active in the Planning and Analytic Group for the People's Health Movement..
However,
"Werner resigned from the organization in 1993 after board members voted for his dismissal following allegations that he had sexually abused teenaged Mexican boys in his care." Werner was never charged.
"Board members say that reputation made it painful to oust Werner, and they are careful to say they have no direct knowledge of his sexual involvement with any child. But four board members and two staffers say that over the past year, Werner confirmed to them that he had sex with underage boys from Mexico, telling them he considered the encounters a positive influence on the children.
"I said, 'These were sexual relationships with minors?' " said Dr. Davida Coady, a Berkeley pediatrician who became Hesperian's president after Werner's resignation. Coady, a board member at the time, was in Guatemala when Werner resigned.
"David said, 'Yes.' He said he never abused anybody, that it was part of mentoring.""
Drawing by Werner from his website:
My young friend was scared to death.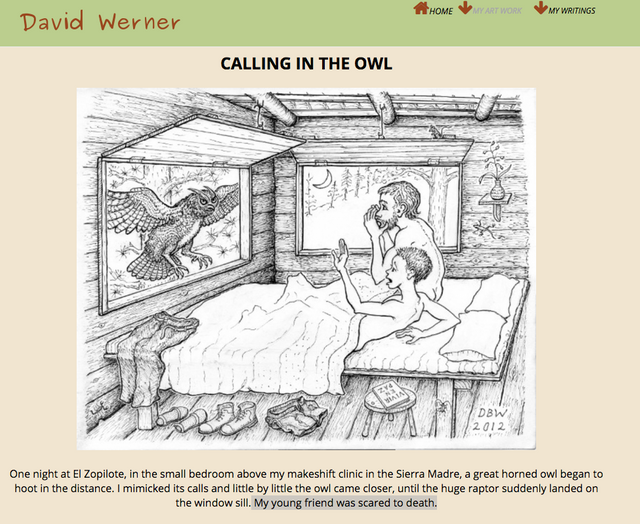 Hesperian made this statement
After his resignation from Hesperian, Werner founded HealthWrights.
Jason Weston is a co-director of Healthwrights, which formed AFTER Werner was accused of molesting disabled boys in Mexico and resigned from Hesperian.
Jason Weston is the Executive Director of Hai Global.
HAI global operates internationally but is headquartered at Harbin Hot Springs. This is significant because RA anon's testimony connected to Harbin, and anonymous commenters left testimony on social media regarding abuse they had suffered at the early incarnation Harbinger under Don Hammrick.
Weston is also a member of the Faculty at Esalen. This is significant due to Esalen's connection with the rest of the Centers Gathering ring and Tavistock.
Weston's connection to Healthwrights is even more damning not only because of David Werner's known alleged history before the organization was formed, but because the site sponsors politics of health which has published pro pedophilia articles. The site is currently 404'd, but there are numerous snapshotsin the wayback machine which reveal the pro pedophilia viewpoint presented.
Titles included "Sexual Fascism in Progressive America." Also archived here as well as " It's Time To Reform Sex Offender Laws"
The wayback machine archives show that "Politics of Health is an initiative of HealthWrights." This implies that Westen must be aware of the content of Politicsofhealth.org Weston and Werner also published this article together as co authors.
A drawing by Werner, on his Website: "The boy on the rock, who reminded me of Michel Angelo's David, was so beautiful that all the creatures of the forest could not take their eyes off him."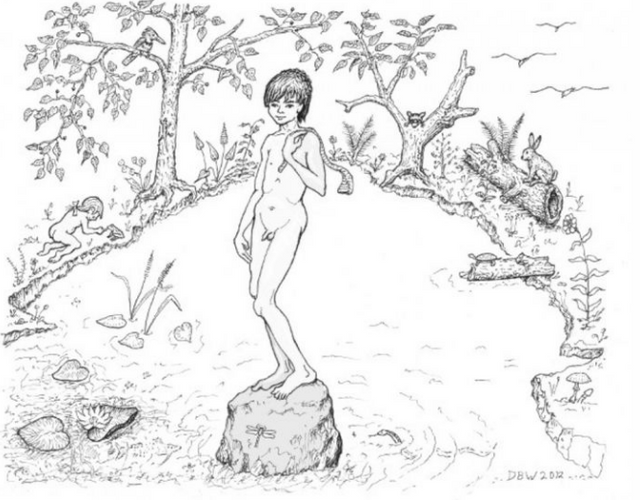 Tina Chase is also listed at HAI Global. She formerly served as an executive at Accenture. She is a software expert and an expert witness. She is alsolisted at VixenStategy LLC.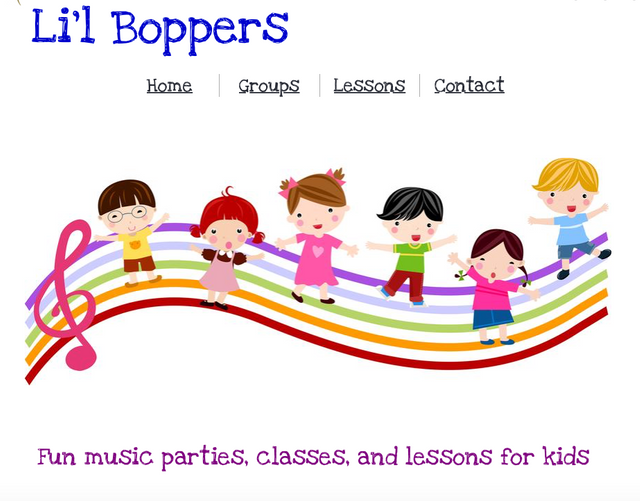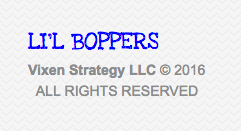 This is corroborated by the site lilboppers.com, which is registered to VixenStrategy LLC and also mentions Lin Chase by name:

Lin Chase runs other websites through Vixen strategy, which is ALSO listed at the address lilboppers. com is.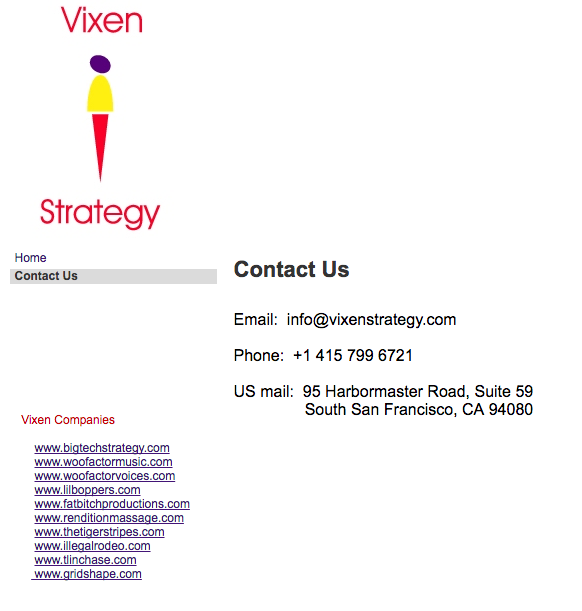 Vixen strategy is also registered to "illegal rodeo." Illegal Rodeo's only songs are "don't ease me in" and "hot burrito." I'm getting blank pages when I archive these sites, apologies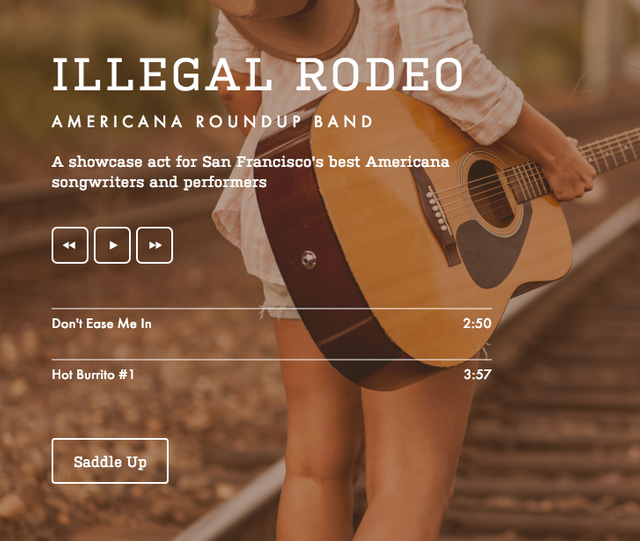 When you click "saddle up," it asks you to enter your email saying "Let us know where to find you for the next illegal rodeo!"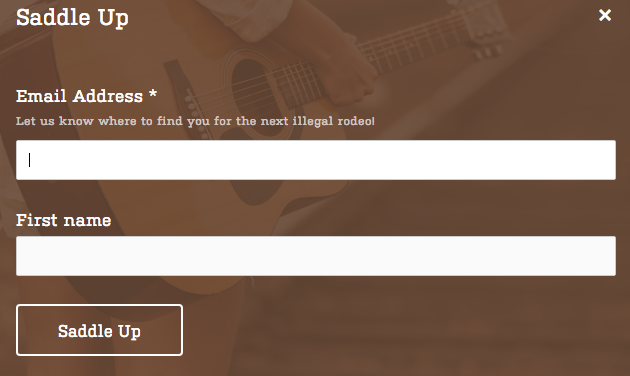 Harbin is HAI Global's headquarters. It was previously Harbinger, where numerous people accused Don Hammrick and/or the CIA of abusing them, and it is where RA anon's abuse was linked. Harbin is also the headquarters for Ecstatic Living, which advocates early sex ed.
Weston also owns "Jason Weston Photography" Which includes photographs like this One site lists the photography studio's income as roughly $45,000. However another site listed the income in the multi million dollar range. Here His income is listed as

Weston was trained at the Process Therapy Institute Also Here
THE INVESTIGATION
.................
Pastebins of the RA Anon investigation we previously posted:
International Holistic Centers Gathering
This is only the beginning.
HARBIN HOT SPRINGS
Image from Harbin's Facebook Page, titled:" Rituals, seasonal rejuvenation and rebirth are around the bend. Everything will eventually come around, full circle."
Anon's testimony led us to investigating Harbin Hot Springs - however we wish to make very clear that we are not tying their medical records directly to this establishment, or to any current or former employees.
When we looked into Harbin, we noticed that multiple people seemed to have left comments on social media describing sexual or even MKULTRA style abuse, some of which was strikingly similar to what anon had experienced.
Donald Hamrick owned Harbin for a number of years, running a commune there known as "Harbinger." This commune is a different group than that which owns the property today.
Information Obtained from Wikibin References Harbinger Community, 1967 - 1969
DONALD JAMES HAMRICK - Possible CIA connection
Frontiers of Science Fellowship (F.O.S.F.) was founded by Donald James Hamrick (born December 13, 1935), in 1967. The fellowship was initially located at Redwood Drive, in San Rafael. The Harbinger facility was located on 1,085 acres, in Lake County, California, about 100 miles north of the San Francisco Bay Area.
The extremely rural isolated area would have provided a perfect location for activities like those alleged to have taken place by commenters on Harbin's social media who describe sexual abuse as well as CIA activities involved with mind control.
Don Hamrick, as a pilot, flew a Cessna Twin C1J from one destination to another, 23 - 24 times per month, for a sold year and a half, from 1967 to 1969. He was usually accompanied by Owen Jones, one of the three directors, for Frontiers of Science Fellowship
With his physics background, Hamrick had previously been responsible for the research and development, and the patent filing, of a number of highly sophisticated medical, musical (sound, switching), and machining apparatus and methodologies. They were filed in relation to the Syndyne corporation which Hammrick owned, but later sold.
Steven Gaskin
Steven was a friend and frequent visitor to Harbinger. Steven was the founder of very successful, still existent, "The Farm" commune. I don't think this version of "the farm" has any connection to the current DC ring's references to "The Farm," but I'm not sure.
National Council of Churches reportedly financially supported Hamrick for encouraging youth to use meditation as an alternative to drug use.
Louis R. Mobley (Lou Mobley) was a friend of Hamrick's and an executive with IBM, according to wikibin.
Obtaining and maintaining Harbinger was possible through Hamrick's contribution of funds from the sale of his company, the Syndyne Corporation.Archive
We have seen time and time again that aviation and child trafficking go hand in hand. Allegations of abuse and of Hammrick's involvement with the CIA go along with an association between he and flying and the "small landing strip" Harbin utilized, in an extremely isolated rural area. "Located four miles (6 km) from a major road, situated amongst of forest, meadows and rolling hills." Harbin is still so isolated that visitors to this day are told that they will have no cell service or wifi while visiting. There is also currently a strict security presence guarding the entrance by outsiders. Why is this necessary if it's only a nudist hippy spa?
Questions then arise as to the nature of the Syndyne corporation and their relationship with Hammrick.
Proof Hammrick was involved with Syndyne Corp: His Patent.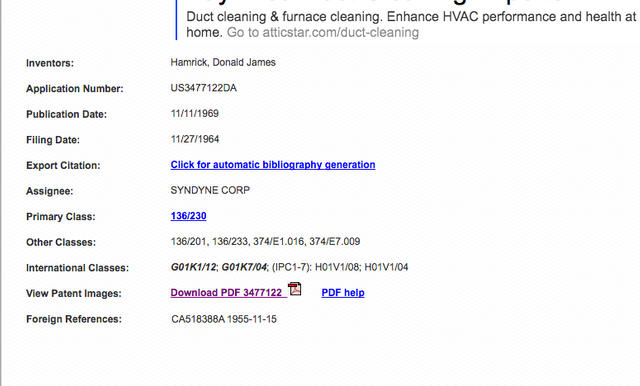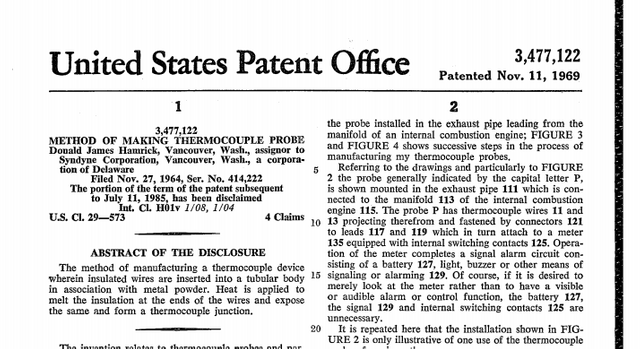 This appears to be Hammrick's personal website.
According to wikibin, were also monthly financial contributions from the National Council of Churches. With access to an on-site airplane landing strip, Frontiers of Science Fellowship purchased a Cessna Twin 310J airplane, for Hamrick, and another Harbinger director, both pilots, to fly to and from lecture halls, on almost a daily basis.
Wikibin also states that 15 of the full-time participants were children and toddlers, who were cared for by multiple adults. When children were ready, schooling was provided onsite Archive, by accredited teachers.
More information from Wikibin on Harbinger, here
Wikibin on Harbin
Wikibin on the Celestial Synapse
Wikibin on the Harbinger Community
Archive
Supporting further investigation into these questions are testimonies which were left on official Harbin Youtube videos.
The following testimonies are posted in linked pastebins:
In response to an excerpt of praise by Hamrick's wife, Jennifer a user left this pretty rambling comment accusing Hammrick and his cronies of sexually abusing his daughters.
In response to the Califias Blog article on Harbin: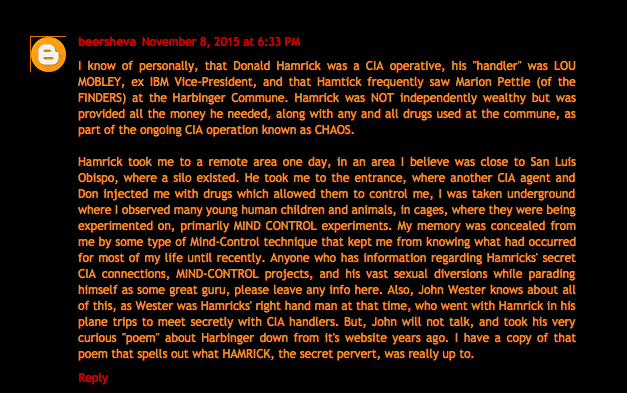 Comment by beersheva on the Harbin blog article, posted November 8, 2015 at 6:33 PM:
In response to Harbin YouTube video, a viewer left this comment in this pastebin
The commenter alleged that the leader of the Finders cult, Marion Petie visited Harbin is significant.
A report on the Finders Cult by the Dept. of the Treasury, provided by Ted Gunderson can be read here. It is extremely similar in content to the testimonies left on Harbin's social media as seen above.
"Heart Consciousness Church was formed in February of 1975, and the ownership of Harbin Hot Springs was transferred to it" (Harbin.7,14). Since being bought by HCC, Harbin Hot Springs has been a not-for-profit entity. Harbin/HCC operates as an intentional community where approximately 150 residents live and operate the Retreat Center for outside visitors.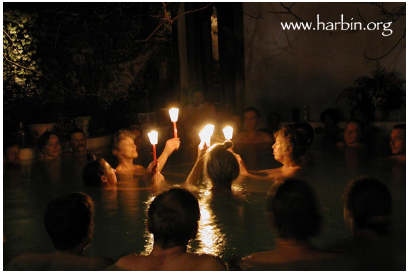 Harbin/HCC maintains a more specifically religious organization, the New Age Church of Being, incorporated in 1996 (Harbin.1). (We have been unable to find information about the New Age Church of Being outside of Harbin Hot Springs)
Description of the Heart Consciousness Church from Harbin's Website:
New Age Church of Being (NACOB)
".....The New Age Church of Being, or NACOB, oversees those aspects more traditionally thought of as religion: Rituals, ceremonies, and rites of passage including New Moon and Full Moon ceremonies in the Warm Pool, Pagan rituals marking the Seasonal Cycles (especially May Day and Halloween), ...
NACOB Ministers are trained through a six-month program open to residents....more informal classes for sharing, hands-on practice, and rituals.... each student is required to teach a class as well as conduct a ritual).
.... They understand symbolism and metaphor and are able to recognize and take responsibility for trance states induced by rituals.The Minister Training Course is not absolutely necessary for ordination as a NACOB Minister and not a guarantee of acceptance. Nor is it necessary to be a NACOB Minister in order to do rituals and ceremonies at Harbin...."
(We have so far been unable to find any reference to the existence of a "New Age Church of Being", as an organization whatsoever much less one which provides certification. There seems to be no online record of NACOB's existence.)
In the summer of 2015, three wildfires destroyed 170,623 acres and 20,78 structures of California - including Harbin Hot Springs. Harbin's "dozens of buildings burned to the ground."
Harbin's site gives links to two organizations: Human Awareness Institute and Ecstatic Living (Harbin.11).
Human Awareness Institute:
Stan Dale created The Human Awareness Institute in 1968. He served in the military, described on HAI's website: "Stan also served with the US Army in Korea. Among his experiences during that time, was residing for a few months in Japan, at an authentic, traditional geisha house..."
After Stan Dale's death, at least the [website ownership passed to Jason Weston of HAI Global.]
(http://archive.is/enf8O) Weston at HAI Global
Weston on HAI's Facebook page, listing his photography site
Corporation Wiki lists him as the Current President of HAI Global Weston at HAI as well as working with SPACE in connection to HAI. However HAI Global lists him as Executive Director, as does Weston's linkedin page.
Weston's petition via HAI after the Valley Fire at Harbin Hot Springs
Weston's gofundme petition asking for HAI donations after Harbin was burned in the valley fire: " HAI was deeply impacted by the 2015 Valley Fire and loss of Harbin Hot Springs, our Northern California home for more than 38 years"
He and HAI Global are also listed by the wiki in connection to Vixen Strategy llc via Lin Chase Lin Chase is listed with both Vixen Strategy and HAI Global, as President (former ?) of HAI.
Documentation on Vixen Strategy LLC
"We provide go-to-market strategy consulting to makers of enterprise software
and data center technologies.
We can help you with sales and product strategy, product management and product marketing
for existing or emerging products in both domestic and global markets.
We also work with venture capitalists, private equity firms, and large corporate
customers as due diligence experts for both early stage funding and M&A activities."

T Lin Chase - a software IT expert More record
She has also served in an executive role with Accenture As discussed in an article with the Pittburgh Post-Gazette in 2007.
Confirming her involvement with HAI - on facebook she is publicly listed as a member of the group "HAI Australia -"
Weston at HAI Global](http://archive.is/PRYmU)
According to their site, Vixen Companies include:
  www.  bigtechstrategy.com
  www.   woofactormusic.com [Archive] (http://web.archive.org/web/20170323200637/http://www.woofactormusic.com/)
  www.  woofactorvoices.com [Archive](http://web.archive.org/web/20170323200428/http://www.woofactorvoices.com/tlin-chase)
  www.    lilboppers.com [Archive](http://archive.is/CBI0z) 
  www.   fatbitchproductions.com [Archive](http://archive.is/2Y6jy)
  www.    renditionmassage.com (404's, could not find archives)
  www.   thetigerstripes.com [archive](http://web.archive.org/web/20170323195949/http://www.thetigerstripes.com/)
  www.    illegalrodeo.com [Archive](http://web.archive.org/web/20170323200039/http://www.illegalrodeo.com/)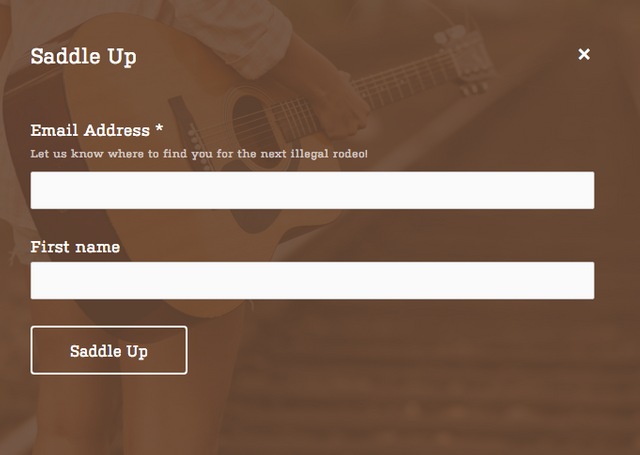 www.    tlinchase.com [Archive](http://web.archive.org/web/20170323200247/http://www.tlinchase.com/)

"Production Music" Archive
"Side Woman"
Bands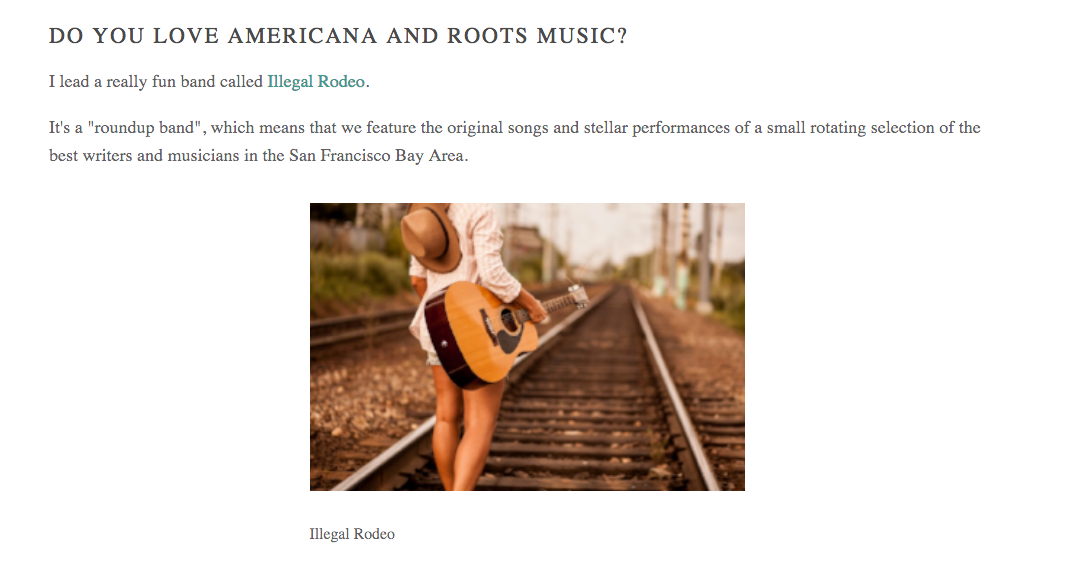 Voice Artists
"Live Shows"
Live Shows, listing children's parties
  www.gridshape.com - doesn't seem to exist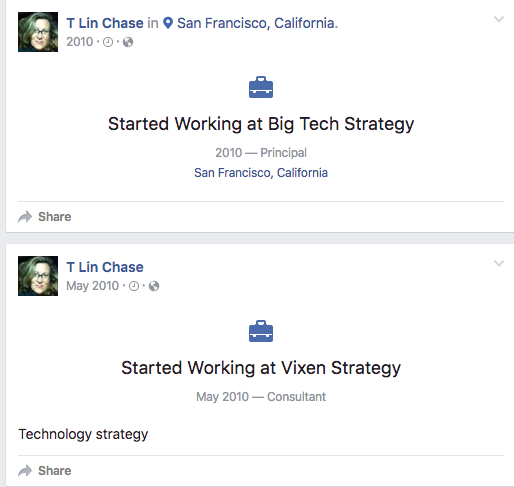 Bit Tech Strategy (I cannot find confirmation of existence)
Accenture Wiki page - This IT consulting firm was once headquatered in Bermuda, but moved to Ireland in 2009.
SpeechWorks Why does Lin work at tech/software companies, yet run "kids parties" and teach at a child musical school?
From wikipedia"The company's main focus was bringing speech recognition solutions to phone systems. Carriers and voice portals were able to use these speech-activated services to direct consumer calls, conduct transactions, and obtain information.[2] SpeechWorks technology was uniquely suited for these applications because it was the first software that offered a human-sounding voice that asked callers questions which they could verbally answer, allowed callers to interrupt the software before it concluded reciting a list of options, and could learn from previous calls in order to add new vocabulary to its database.[3"
lilboppers.com registered to Vixen Strategy LLC.
Lessons - inclusing private sessions available through Lin Chase linked to Blue Bear School, teacher bio page here
"Parties and Classes for kids 4months to 7 years"
LilBoppers Facebook Page
Photos
Only 87 people in total like the lilBoppers facebook page..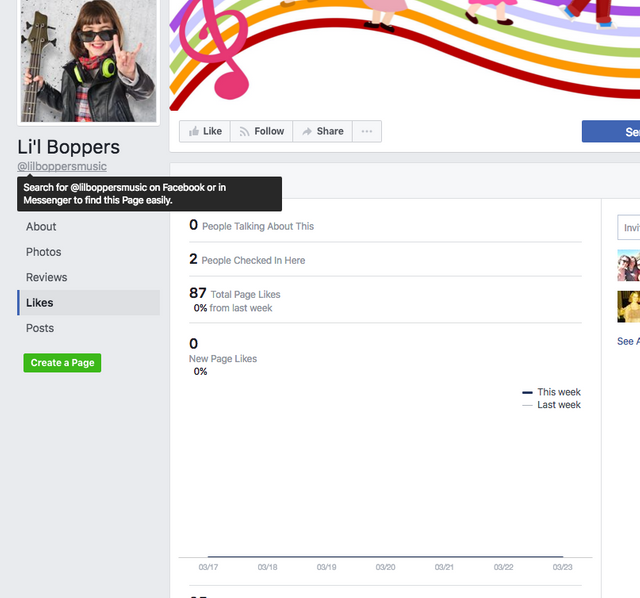 Address lists them here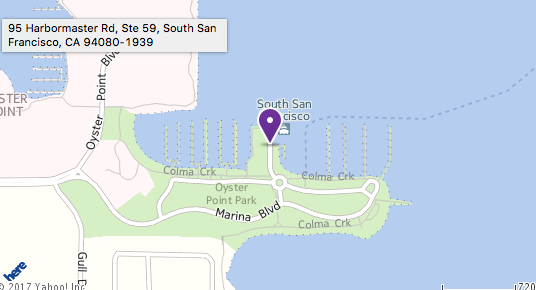 Blue Bear School, like Lilboppers is also listed at the Marina
Blue Bear School Staff and Board
Vixen Strategy LLC is ALSO listed as located at the same marina.
According to its website Blue Bear is NOT accredited.
Kids music classes at Blue Bear School
Weston is also listed as Faculty at Esalen
He ran this couples workshop at Esalen.
He also owns a photography website which according to zoominfo, makes him "$2,400,000" - two and a half million dollars in revenue a year - with 12 employees.
Jason's Photography website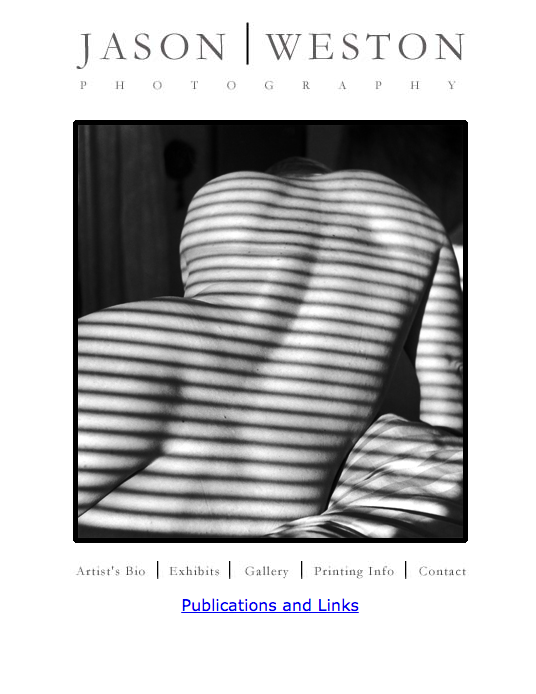 )
Includes Nude on Belly
Weston's bio page
List of Exhibits
Jason Weston's twitter feed
Gallery of images includes the work titled Awakening
Weston is also on the board of Healthwrights which has an "international advisory staff"
in South Africa, India, the Philippines, and Nicaragua. Zoominfo on Healthwrights It appears to have 2 employees, assumedly Werner and Weston.
Including Community Projects in Mexico and Pdf Projimo Durangito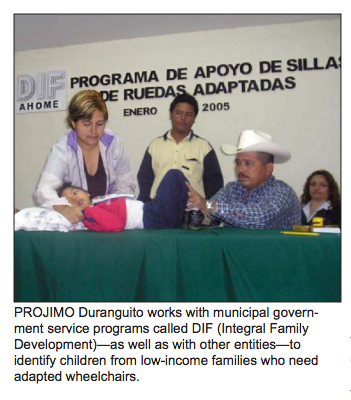 Projimo Coyotitan
Piaxtla
Child to Child
Gallery
What We Do
Who We Are
"How You Can Help
Related Resources
Archived
Describes "Collaboration and links to other sites"
Collaboration and links to other sites (opens in new window/tab)
Health, Health Care, and Health Communications
Teaching Aids at Low Cost: TALC's main objective is to promote the health of children and advance medical knowledge and teaching in the UK and throughout the world by providing and developing educational material. TALC is a good source for obtaining David Werner's books in Europe and around the world.
The World Health Organization is the United Nations specialized agency for health. WHO's objective, as set out in its Constitution, is the attainment by all peoples of the highest possible level of health. Health is defined in WHO's Constitution as a state of complete physical, mental and social well-being and not merely the absence of disease or infirmity.
UNICEF (United Nations Children's Fund) is mandated by the United Nations General Assembly to advocate for the protection of children's rights, to help meet their basic needs and to expand their opportunities to reach their full potential.
UNDP is the UN's global development network, an organization advocating for change and connecting countries to knowledge, experience and resources to help people build a better life.
Hesperian Foundation distributes David Werner's first three books as well as other self help books patterned after them. (he resigned from this group after pedophilia accusations emerged)
PoliticsofHealth.org is now 404'd, but archived versions show "The Politics of Health Knowledge Network is an initiative of HealthWrights(www.healthwrights.org)." here
Includes a pro pedophilia article titled It's time to reform sex offender laws
Including articles titled: "Globilization is not only inevitable but desirable"
And this novella which describes infants as sexual beings
And "Sexual Facism in America,", a pro pedophilia article originally published in counterpunch
"More Radical Articles," which states a pro pedophilia viewpoint
HealthWrights was cofounded by David Werner
Werner "has been a consultant for UNICEF, WHO, the Peace Corps, UNDP, and UN-ESCAP and various state and federal governments ... Werner is a founding member of the International People's Health Council. ...
Werner's author page on Amazon
Werner listed at Boston University School of Public Health
Werner listed as a McArthur Fellow in 1991
He has also been accused of sexually abusing young boys. "Werner resigned from the organization in 1993 after board members voted for his dismissal following allegations that he had sexually abused teenaged Mexican boys in his care."
No charges were filed - in the wake of the accusations he created Healthwrights. Which Jason Weston is then on the board of.
Dallas Morning Herald Report: "David Werner, an internationally known MacArthur "genius grant" winner whose medical self-help guide revolutionized health care in the Third World, quietly resigned from the Palo Alto, Calif., foundation he helped start. The resignation came amid allegations that he sexually molested some of the very children from Mexico he was honored for helping."
Chicago Tribune Article "Werner and the Hesperian Foundation, which is in Berkeley, Calif., have faced criticism by the public health establishment, a sex scandal involving Werner.... " on page 2 the article states:
Record of a Washington Post article covering the abuse allegations against Werner "David Werner, who won international recognition for three decades of championing health care for children in developing countries, was removed from the Hesperian Foundation, which he headed in 1993, after board members alleged he had sexually abused some of the disabled children he brought to the US for treatment."
Record of a Dallas Morning Herald report on the allegations.
Record of a Dallas News Report
Werner's "favorite Photographs"
Including "Birth - A role play about childbirth, Project Piaxtla, Ajoya, Sinoloa, Mexico."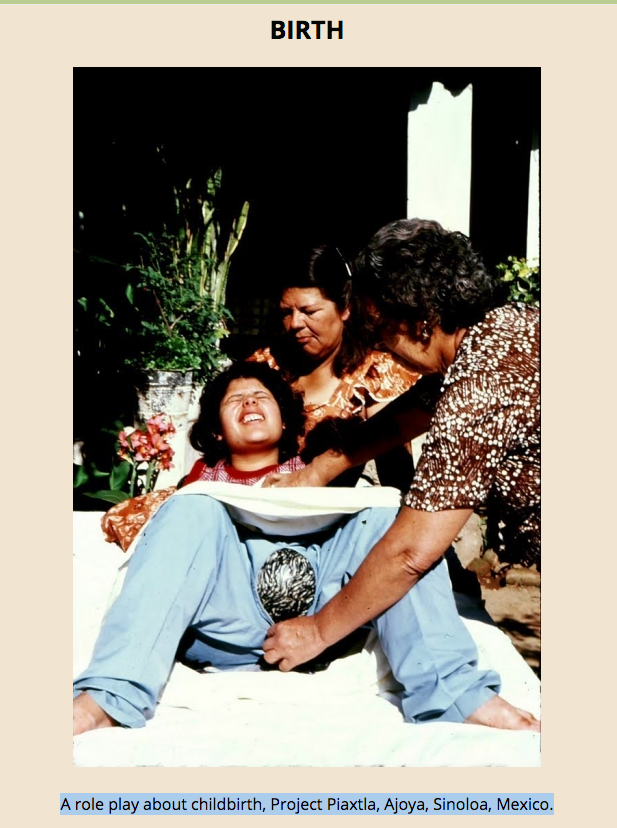 Werner's Health Care Drawings
Archived again
Second Page of Photographs
Autobiographical Photographs
ARCHIVED
Sierra Madre Report
Part 1
Part 2
Part 3
Part 4
"Autobiographical Drawings"
"The one armed boy is my young helper, Goyo."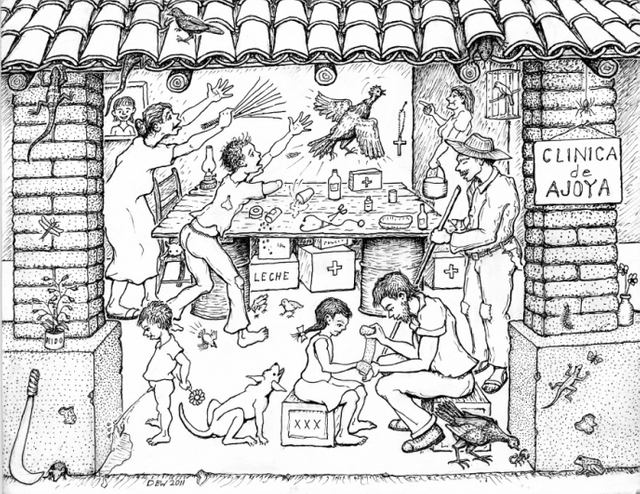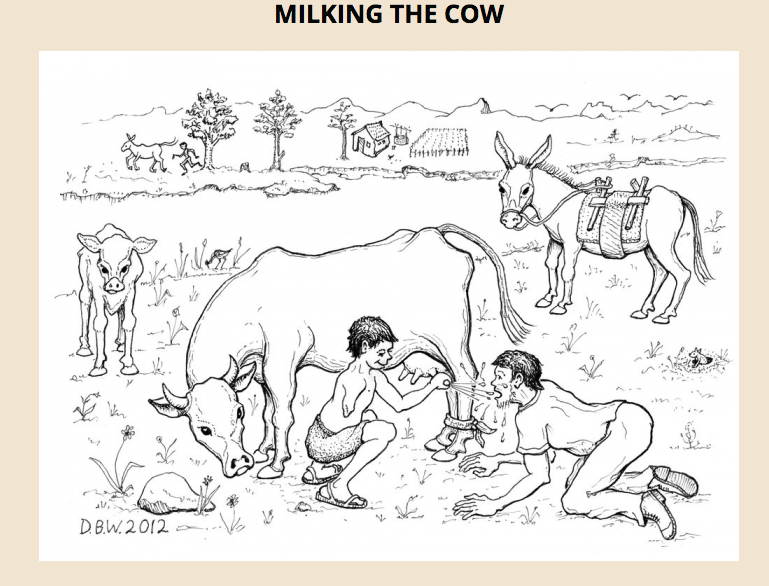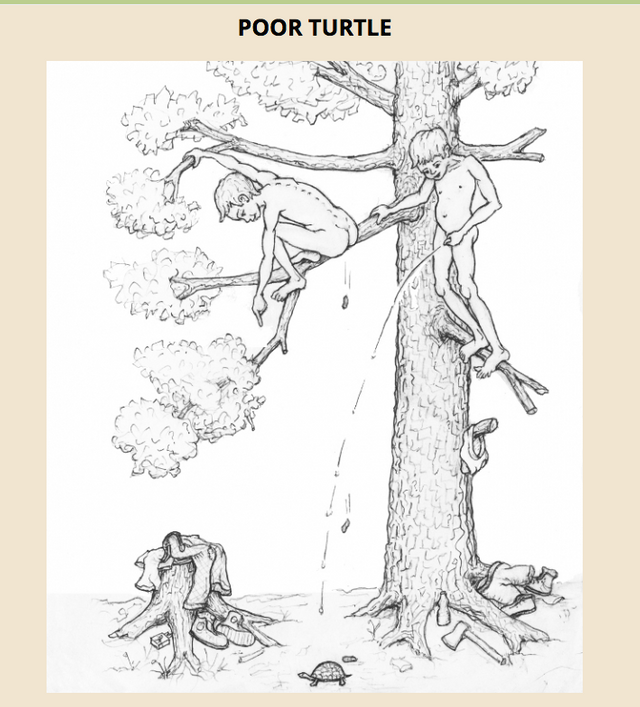 "David"
Meeting Worth Suggests the possibility Werner was also the victim of Pedophilia
Hiding Dream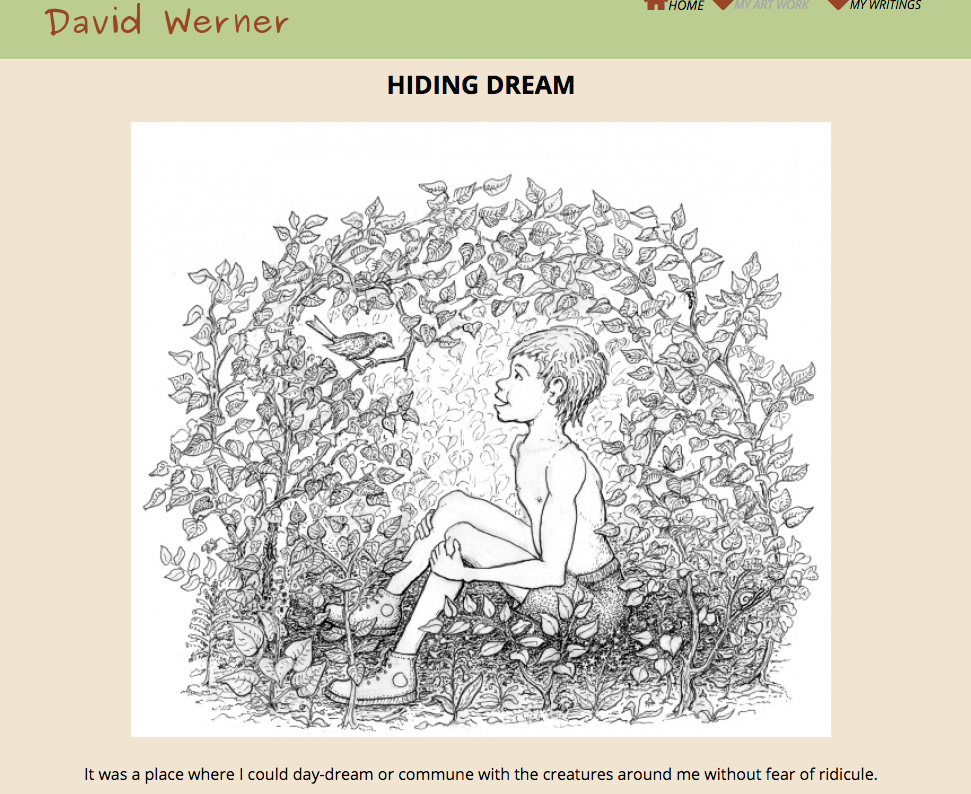 "Art lessons turned out to be a beautifully intimate affair."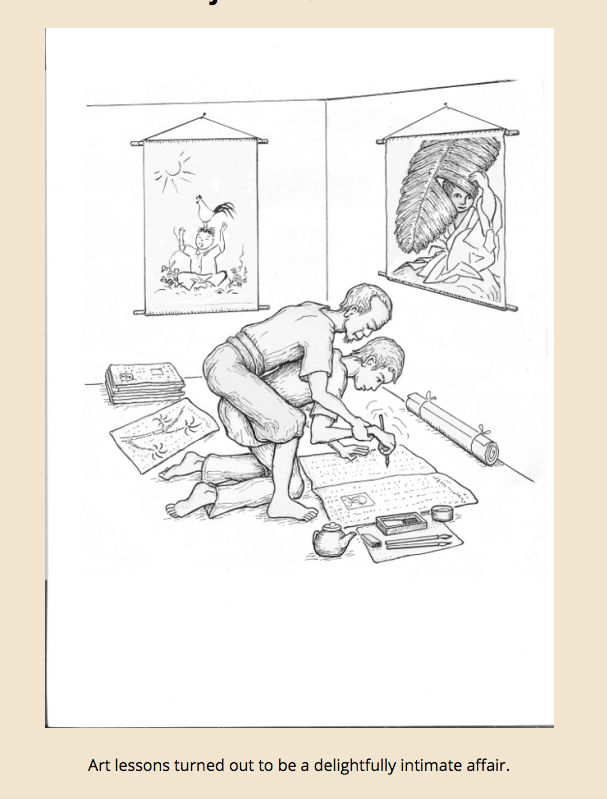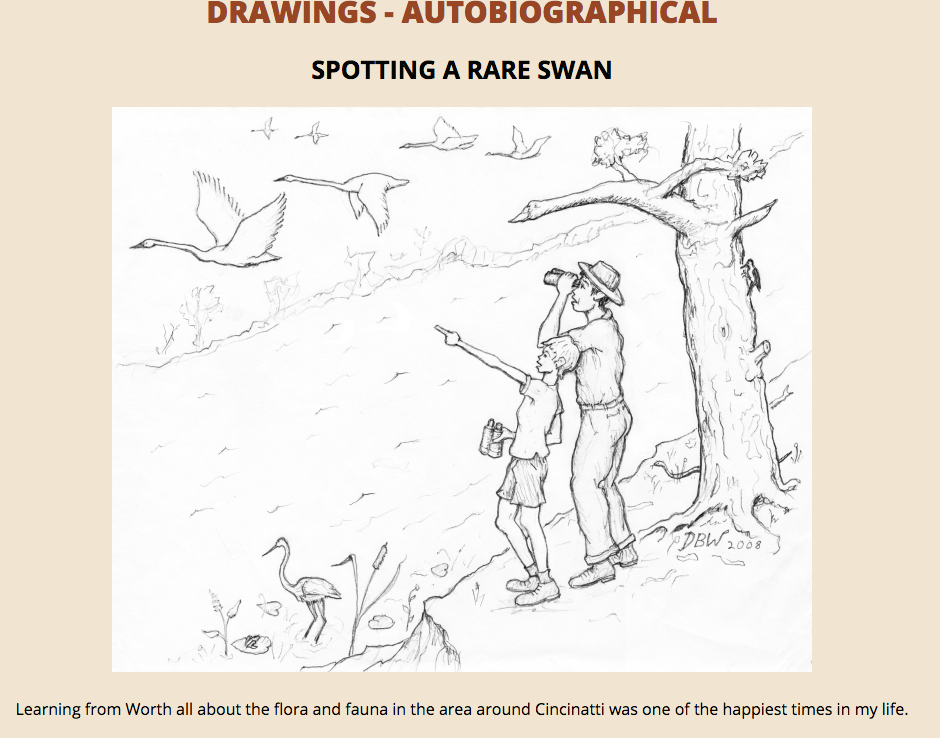 "Friendship-- Intense bonds can develop between younger and older boys that enrich both their lives.
And
The Kiss
Snake in a toilet
Woodpecker
Pet Snake
Geometry Dream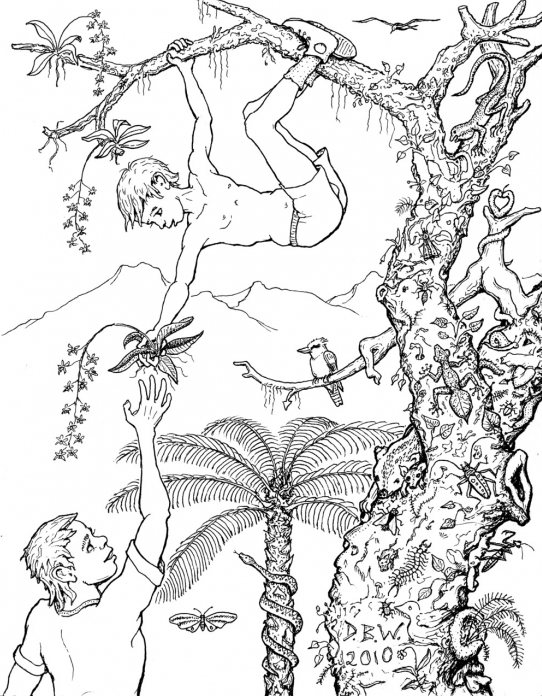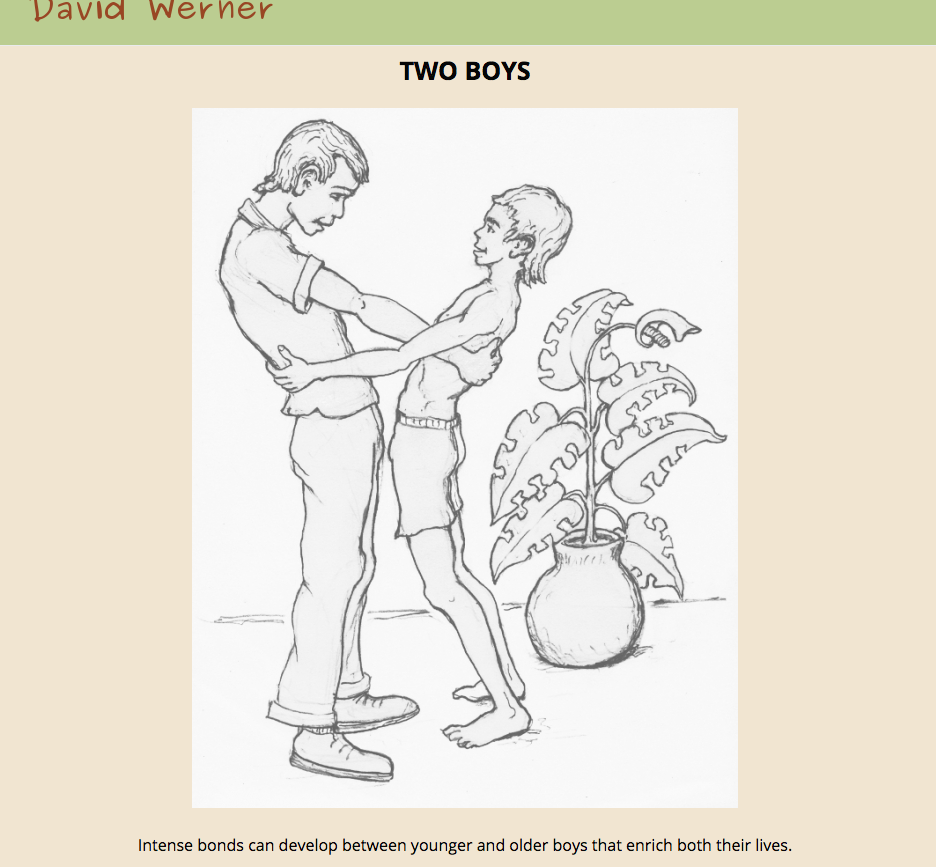 Health Care Drawings
"Favorite photos
Page 2
Yet another drawing of DW with a young boy
Multimedia
Healthwrights Youtube Channel
Autobiographical Photographs
page 2
Page 3
Page 4
David with Tribal Children Years after pedophilia allegations had been made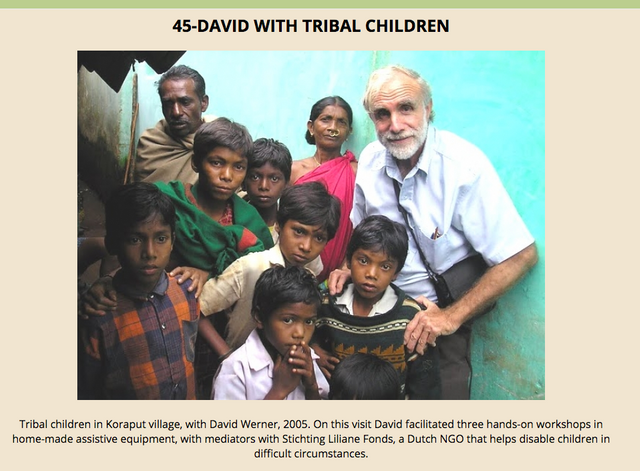 Wrapping the leg of an injured boy
Some Healthwrights Newsletters
More pages for HAI Global
Descriptions of how the "workshops" work Clearly centered on sex.
HAI's facilitators An older page listing something called SPACE associated with HAI.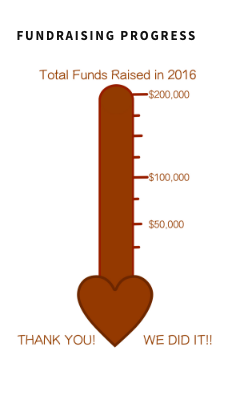 Ecstatic Living is a tantric "sacred sexuality" teaching organization which gives seminars "nationwide." Their Director Logan Rose - who also worked for Harbin Hot Springs - has advocated for early child sex education for four year olds. Also note their heart shaped logo with a spiraled "e" inside it.
Logan Rose, argues for (very) early sex education saying: "they grow up associating their sexuality to love and play" (EL.3).
The blog post (EL.3) about childhood sexual education is replicated on another website domain "constantcontact.com" where, underneath his own blog post, he writes an extra disclaimer not seen on his blog:
"p.s....
On a different note, we're looking for men, women and couples who have participated in our past workshops and would now like to assist at some of our upcoming workshops (EL.5)
One of the founders, Steve Carter was also murdered. He was shot multiple times in what was described as a random robbery by teenagers.
At the bottom of their own website (EL.7) is a graphic that says:
"Since 1999, places we've taught at include..." and provides links to:
Mount Madonna Center
Breightenbush Hot Springs
Harbin Hot Springs
Esalen
Omega
the haven

The "constantcontact" domain lists multiple events at Harbin Hot Springs, seemingly in 2015 (EL.5).
Ecstatic Living [EL]
THE HAVEN
Ecstatic Living teaches at a location called The Haven, in Canada. According to their website, "The Haven is a centre for transformative learning, located on beautiful Gabriola Island... Founded in 1983, by psychiatrist Bennet Wong, and Jock McKeen...
The Haven Institute Wiki Page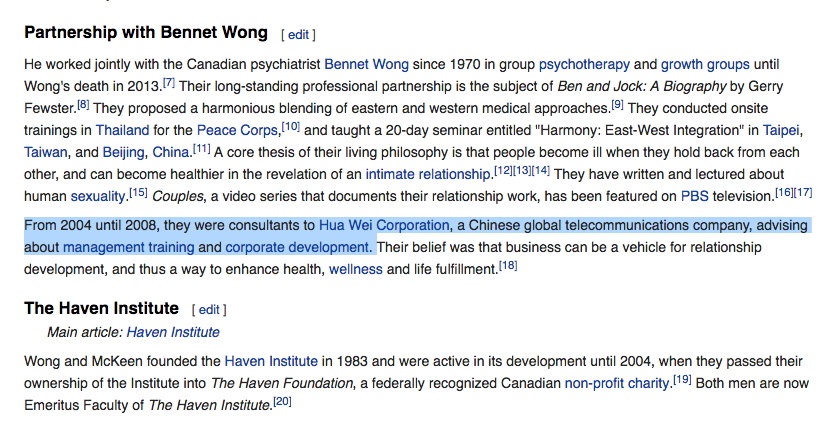 The wiki page for Jock McKeen states in reference to McKeen and Wong: "From 2004 until 2008, they were consultants to Hua Wei Corporation, a Chinese global telecommunications company, advising about management training and corporate development."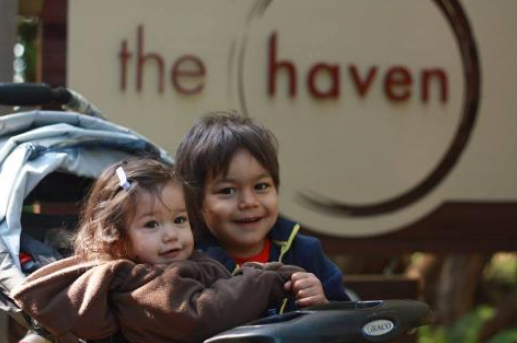 Video describing the development of a Haven Community established in China
Gary Dillon is a body worker at The Haven. His website HeartcoreTouch.com also features some bizzare apparently MKULTRA themes art works, including a piece titled "Everybody Has an Assassin 3," and "Strange World."
Gary Dillon shown working for the Haven. And here
Dillon's Website is Heartcore Touch:
Page of his art works
One of which is titled: Everybody has an Assassin 3 Larger version
Another is titled Strange World
Images like this are self explanatory.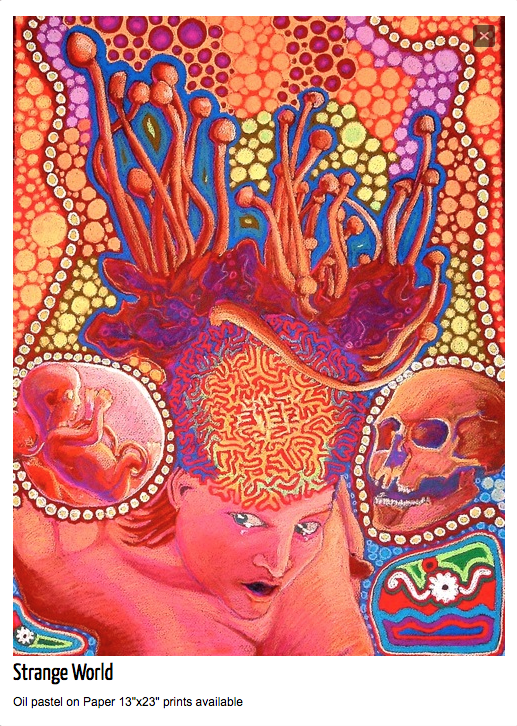 In a video posted to Youtube which, at the time of this writing currently has 108 views as well as the comments disabled, titled "KITS 25th Anniversary", we see a montage of program pictures throughout the years interspersed with interviews of former KITS attendees. You don't really get much more info about the program, aside from the play, as all of the dialogue is poorly edited to catch only pieces of the interviewees' responses.
Two girls, beginning at [1:42] in the video describe their experiences at the camp.
She says, "When I was a participant it wasn't like 'Oh I'm learning my boundaries right now'" as both girls break out in laughter. She continues "it wasn't like that... like I don't remember 'learning' anything but, um, boundaries definitely stuck most" as both girls giggle again. Immediately following is a group of children, seemingly not amused, dancing in unison.
Later on, a montage of children smiling and making goofy faces includes an image of a child wearing a hat with a swastika on it [Haven.8]
The Haven's website also provides a digitized versions of some old pdfs. One collection is called "heartwood," and includes images like this: