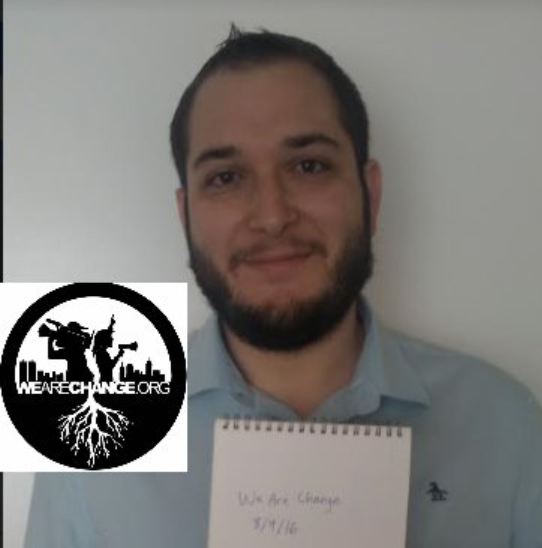 You've seen We Are Change's Luke Rudkowski on Steemit.
This is our official account, where we will post breaking news, videos, and more!
I'm Andrew Meyer, the editor-in-chief of We Are Change.
In 2007, I questioned John Kerry on why he didn't challenge the 2004 election fraud and failed to impeach George W. Bush. Senator Kerry didn't answer my questions, but I did get attacked by seven cops and tased. The media reported that I was a "well-known prankster," while my website featured articles I wrote about media deception and government lies.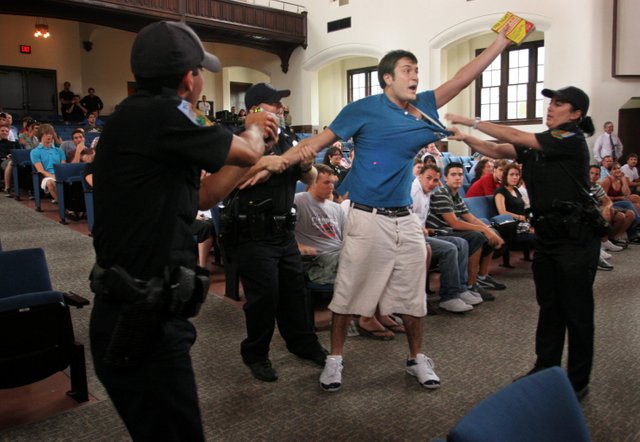 After becoming infamous, I continued writing about the ways we have been lied to by the media. During this time, a Miami Herald reporter asked to interview me. I agreed to her request, and showed up to the interview with a recording device. When I told her I wanted to record the interview, she told me that was unacceptable, called her editor, and cancelled the interview. This is the media that has informed much of the world -- propagandists pushing an agenda, afraid of being exposed by the truth.
Working as the first staff writer for Photography Is Not A Crime!, I helped expose the policing crisis in America, and was chosen by Luke Rudkowski to help run the world's best independent news outlet. We Are Change was founded in the aftermath of 9/11 with the pain of people like Luke, who suffered from the disinformation spread by the government. This organization now has 260 chapters worldwide and is closing in on 400,000 subscribers on YouTube.
Personally, my goal is world peace and prosperity. Sadly, millions of people with the same goal have been brainwashed by Wall Street owned media into taking actions that block us from achieving that goal. We Are Change is unbiased, on point, and honest. With your help, we can help teach the world and break through the mental slavery keeping us in bondage.
The staff at We Are Change dedicated our lives to researching the geopolitical, mental and spiritual barriers blocking human development. Our team of writers, reporters, meme makers and activists are on the front line of the fight to liberate mankind, and we need your help to get the word out.
With any luck, Steemit will be the platform to revolutionize social media, and reach the millions of people ready to wake up and change the system. Thank you to the good Samaritan who locked down this Steemit account for us. This is a team effort, and We Are Change is the newspaper of the people.
We look forward to serving you.