Surface Duo: Windows Phone ist zurück, naja sozusagen, läuft aber auf Android und nicht Windows 10X.
Ich habe mit Spannung die Surface-Pressekonferenz von Microsoft verfolgt und es gab diesmal zum Schluss eine große Überraschung. Panos Panay hat das lang erwartete Surface Phone angekündigt und auch einen Prototypen vorgestellt, der zu Weihnachten 2020 auf den Markt kommen soll.
Dabei handelt es sich um ein klappbares Falthandy, allerdings im Gegensatz zum Galaxy Fold mit zwei separaten Bildschirmen, was vielleicht gar nicht so eine schlechte Idee ist, da biegsame Displays wie beim Fold nicht sehr robust sind und leicht zerkratzen wie zahlreiche Tests gezeigt haben.
Das Gerät sieht sehr cool aus und ich freue mich als alter Lumia-Fan wirklich, dass es endlich wieder ein Smartphone von Microsoft geben wird. Wehrmutstropfen ist allerdings, dass das Gerät nicht Windows 10 X sondern Android einsetzen wird, ein Schritt der sich in den letzten Jahren und Monaten immer mehr abgezeichnet hat.
Finde es Schade, dass Microsoft, Windows Mobile eingestellt hat, aber ähnlich wie bei Edge hat Microsoft seine Niederlage eingesehen und setzt jetzt auf Chromium bzw. Android bei dem neuen Surface Phone. In Zukunft rechne ich also mit einer eigenen Microsoft-Version von Android. Das wird spannend.
Eine Frage, die für mich sehr wichtig ist, blieb bei der PK allerdings unbeantwortet. Welche Kamera wird das Surface Duo haben? Die Lumia-Geräte waren ja für ihre ausgezeichnete Kameratechnologie Pureview bekannt und auch ein Grund für mich, warum ich bis zuletzt mit meinem 20-Megapixel Lumia gearbeitet habe.
Was haltet ihr vom neuen Surface Duo?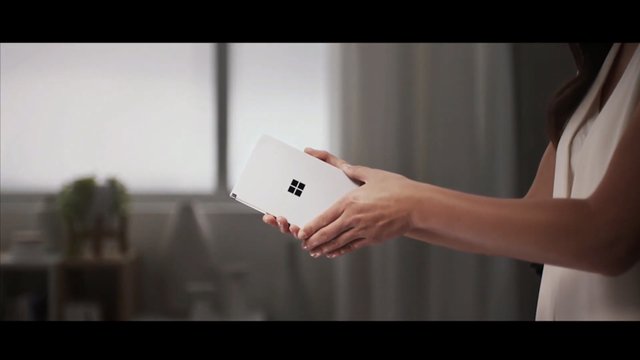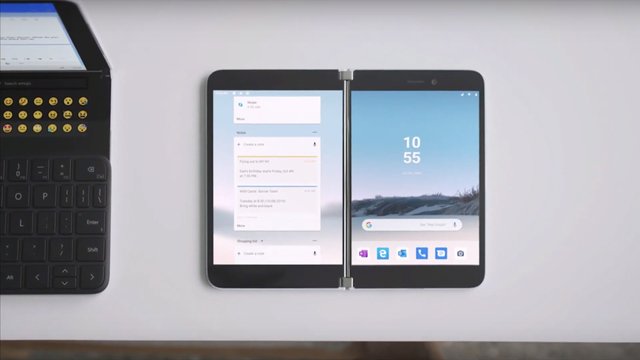 Source: 📽 Surface Reveal Event, October 2nd 2019
Surface Duo presentation starts at 01:25:00
English
I followed Microsoft's Surface press conference with excitement and this time there was a big surprise at the end. Panos Panay announced the long-awaited Surface Phone and also showed off a prototype that will be launched in a year in time for the 2020 holiday season.
The Duo is a foldable phone, but unlike the Galaxy Fold with two separate screens. This could be the way to go, since flexible displays like the Fold are not very robust and scratch easily as numerous tests have shown.
The device looks very cool and as an old Lumia fan I'm really glad to finally see a new smartphone from Microsoft again. The downside is however that the device will not run Windows 10 X but Android, a step that has become more and more apparent in recent years and months.
It's a pity that Microsoft has discontinued Windows Mobile, but similar to Edge, Microsoft has acknowledged its defeat and now relies on Chromium and Android for the new Surface Phone. So in the future I expect to see a custom Microsoft version of Android. Maybe this is the way to go and as Panos Pany would say, I am pumped.
One question, which is very important for me, remained unanswered at the press conference. Which camera will the Surface Duo have? The Lumia devices were known for their excellent Pureview camera technology and also a reason for me to work with my 20 megapixel Lumia until recently.
What do you think of the new Surface Duo?
Live your Secrets and Steem Prosper 🔥
xx Viki @vikisecrets