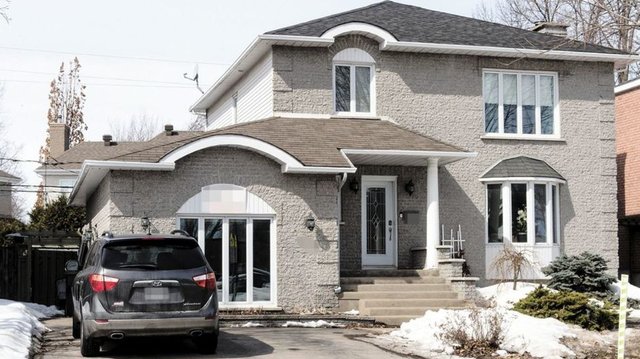 After seeing their home ransacked by a hundred young people at a party that escalated, a couple of Repentigny sued for $ 103,000 his insurance company is slow to compensate.
Yvan Laurin and Nathalie Pimparé found themselves in a nightmare on the night of August 4, 2016, when they learned that their residence had been besieged by party-goers, reports a recent lawsuit filed in the Superior Court.

In Florida
The couple, who preferred not to answer the
Journal's
questions on the advice of their lawyer, was then in her second home in Florida.
According to our information, one of the couple's two boys had organized a party at his home with a handful of friends during his parents' absence.
However, the word circulated on social networks and nearly 150 people, including several unknown, came to the party.
Pre-warned, the parents then alerted the local police from Florida. They intervened to evacuate the house, but the damage was done.

Significant damages
When they returned to Quebec a week later, the couple noted the extent of the damage, amounting to $ 103,000, according to their estimates. This is the amount he claims to L'Unique assurances générales.
"[The youth] invaded, ransacked and vandalized the building, its contents, its pool and spa, and stole some movables," reads the documents filed in court.
Mr. Laurin and Ms. Pimparé also indicate that they were covered for theft and vandalism. They provided all the supporting documents to their insurance company on August 26, 2016.
According to the prosecution, L'Unique failed to provide any response to its clients' claims, nearly a year and a half after the incident. In the meantime, the couple had time to renew their contract with the company twice.

pursuit
For its part, L'Unique General Insurance, which belongs to La Capitale, ensures that it takes all the files it receives and carries out the necessary analyzes.
"It is wrong to claim that L'Unique has not communicated with its insured, but as the process is judiciarized, we must limit our comments," said spokesman, Jean-Pascal Lavoie.
Ironically, La Capitale Assurance is currently broadcasting an ad campaign on television where a young person is organizing a party on social networks, while his mother is preparing to go on a trip.

Other cases
Beauport - July 2012
More than 400 party-goers have heavily damaged a small house in the Quebec City area during an Open House organized on Facebook. On the event's page, the initiators made a link between their "epic party" and the movie Project X that tells the story of high school students organizing a party that degenerates. The police had to intervene in large numbers and make several arrests.
Saint-Raphaël - April 2012
Two "very polite" youths deceived the vigilance of a septuagenarian by renting, for one day, her centennial residence in the county of Bellechasse, south of Quebec, to organize a night of demolition. For the sum of $ 5, visitors could destroy everything they could. More than a hundred people would have come forward.