Revolutionized Blockchian Tech: Usechain To Introduce Mirror Identity Mapping On The Blockchain.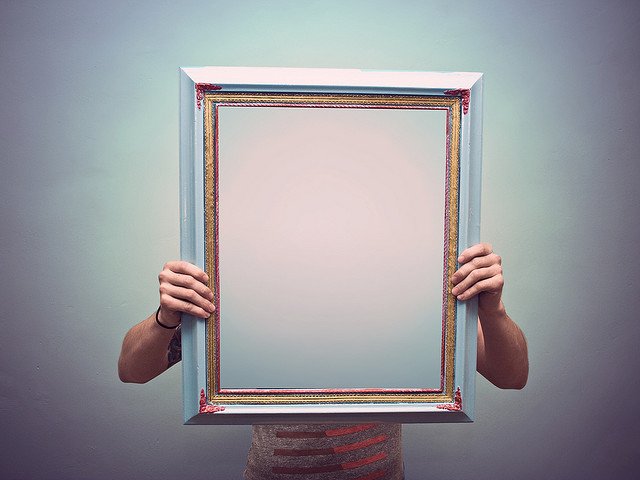 Over the years in the crypto space, there have been numerous illegal acts which lead to billions of dollars stolen in the space from exchange hacks to Ponzi scheme scams, Mlm crypto scam, Ico scam and many others.
According to statistics published by Bitcoin.com over eight million dollars is stolen from the crypto space in a day, from phishing to fraud, theft, hacking and many other ways people steal money from the space.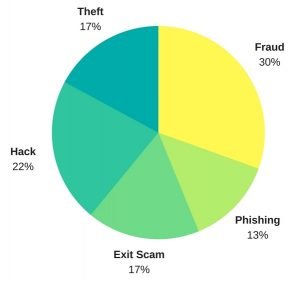 These reoccurring illegal acts are putting the whole crypto market under fire while it paints bad images to the view of aspiring crypto investors and users, already these acts have attracted regulatory bodies, governments and even lead to the ban of cryptocurrency in some countries around the world. It might also be one of the major reasons for the continued downtrend in the market currently, it is alarming and something needs to be done quickly.
This why we need projects like Usechain in the crypto space to help track down these type of illegal transactions, Usechain is introducing a new technology, it is called a mirror identity mapping protocol, it is the first mirror identity blockchain ecosystem.
What is Mirror Identity?
According to Usechain mirror identity is the term used to define its identity address mapping protocol on its ecosystem, the protocol keeps identity records off-chain to remain anonymous and privately secured while it maps transactions of the address on the blockchain. This new technology will aid regulatory bodies to protect the interest of individuals in the crypto space while it help track down illegal transactions.

THE USECHAIN ECO-SYSTEM
Usechain have resources in various industries, it wil partner with giants in diffrenet industries to create identity-based applications.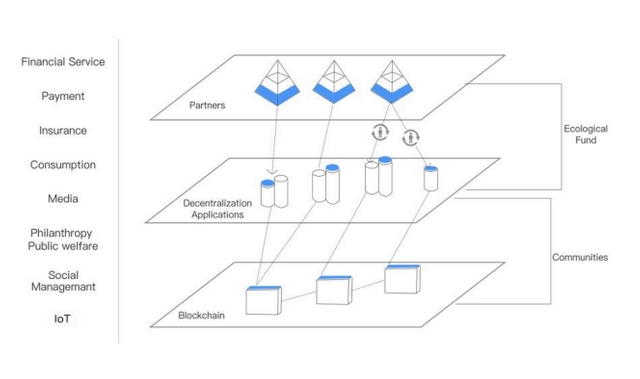 Users will be able to use the verification tools and service applications in the ecosystem to complete mapping of address and identity verification while it protects users rights by keeping them anonymous on-chain.

Service providers can develop their own related business applications based on the structure and system of Usechain.

Identity can be tokenized

It sets up an association amongst personalities and meets the prerequisite of KYC and AML, making it conceivable to be greatly received in day by day utilization.
Usechain's ecosystem was specked with an advanced identify confirmation which is known as mirror identity. The main aim of this ecosystem is to unite intrigued people and platform that may be occupied with creating decentralized character applications.
In this present reality where distortion of data is predominant, Usechain's mirror identity fueled by the ecosystem system are helpful apparatus in quicker validation of clients.
The Usechain's ecosystem is a very suitable platform gave light condition to important users. At Usechain's ecosystem, as a client, you can use accessible instruments, for example, the mirror identity in encouraging personality affirmation.
APPLICATION OF USECHAIN'S ECOSYSTEM
Usechain can be connected in numerous situations. They are:
Usechain's ecosystem will be executed in decentralizing money related administrations. Through the idea of personality mapping, the information of each client is accumulated and investigated with an aim to make a straightforward framework for its clients.
Usechain's ecosystem will be executed in tokenization perspectives, which shows it is applicable on cryptographic money instalments whereas UST holders can exchange and send cash over the chain. This will spare expenses exuding from utilizing Mastercards and in the meantime, permit its holder exchange a P2P organize subsequently lessening the utilization of go betweens.
Usechain urges its clients to separate assets for later utilize (insurance). The Usechain's ecosystem maintained straightforwardness in its platform, there needn't be much pushing for its clients to set up common assets. These assets are noted around a calculation released through the smart contract. Clients will have their payouts close by its interests yet this will be after significant conclusions had been made.
Usechain raised the computerized content generation and exchanging with an aim to shield content makers from vindictive loss of control over their substance. Therefore, whenever you need to make substance and you are an enlisted and checked client on Usechain, you needn't stress over losing your substance.Usechain permits you enlist your substance as a copyright of the platform.
UTILIZATION OF USECHAIN
The utilization of Usechain's ecosystem can be found in some sectors like the media, monetary administration internet business and instalment divisions.
THE TOKEN
The token sale is currently on and interested individuals can buy tokens HERE
It's the default token of the eco-system, it's built on the Eth blockchain.
Token Symbol: UST
Volume: 20,000,000,000 UST
Maximum token amount for sale: 45%
Marketing & Partner Support: 5% (with bounty comprising 6%)
Community Rewards: 20%
Technical Community Rewards: 15%
Core Team: 15%
Softcap: 1350 BTC or 20000 ETH
Hardcap: 4500 BTC or 60000 ETH
ETH(Ethereum), BTC(Bitcoin)
CONCLUSION
Usechain's ecosystem is one of many chain environments that offers many prospects as the previously mentioned. The ecosystem will be the fundamental channel of executing the central mission of Usechain — character check utilizing the mirror identity innovation.
This new technology will help improve security in the blockchain space and aid regularity bodies track down illegal transactions in the blockchain space.
For more information about Usechain project, visit any of the below links:
Website: https://www.usechain.net
Whitepaper: https://www.usechain.net/usechain_en.pdf
Medium : https://medium.com/@usechain/
Twitter: https://twitter.com/usechain
Facebook: https://www.facebook.com/UsechainFoundation/
LinkedIn : https://www.linkedin.com/organization/usechain
Reddit : https://www.reddit.com/client/Usechain
Github: https://github.com/usechain
Writer's bitcointalk username: tobicrypto
Writer's bitcointalk profile link: https://bitcointalk.org/index.php?action=profile;u=1106862;sa=summary