TRUMP APOLOGISES FOR GRABBING PUSSY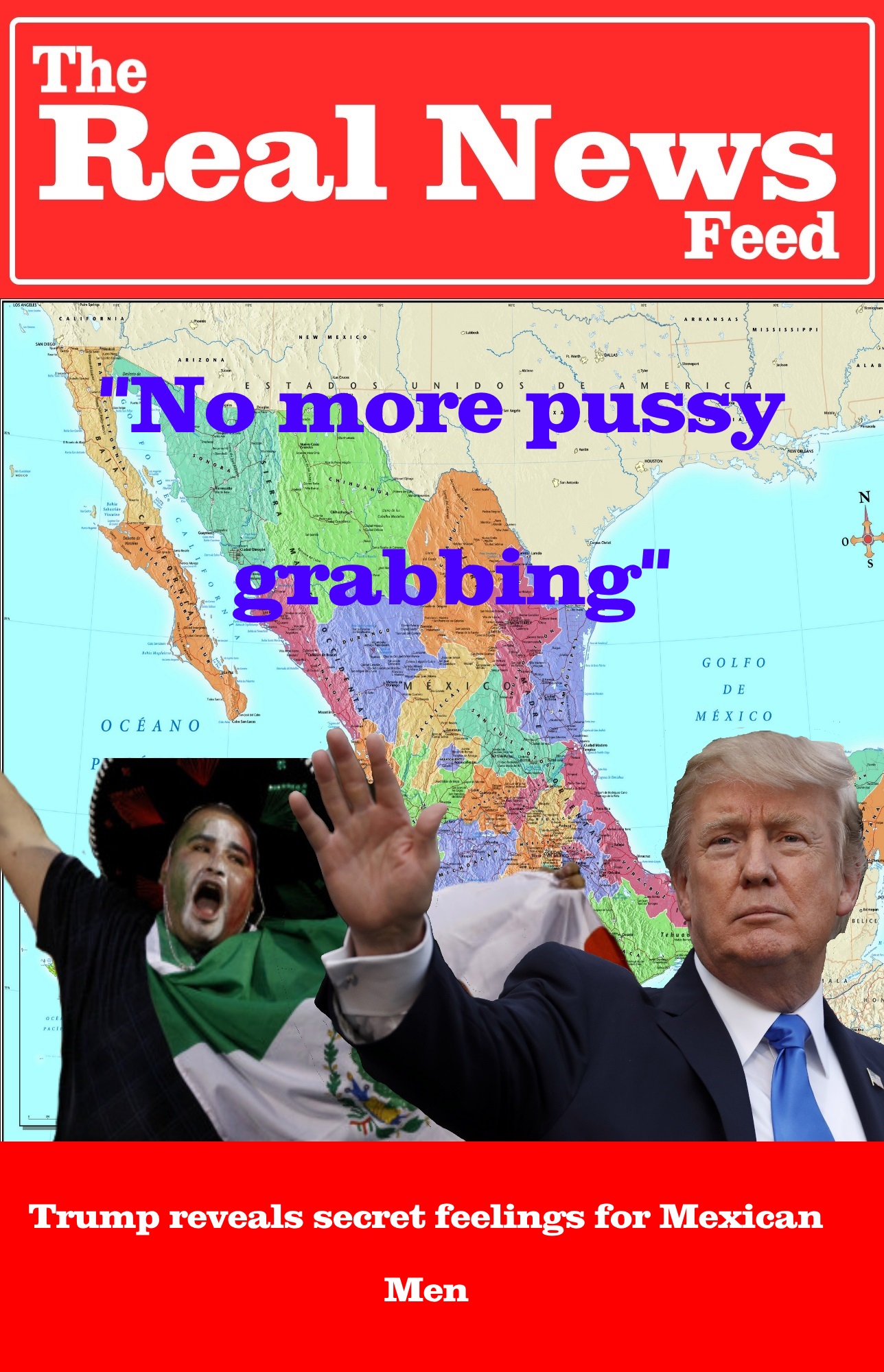 Donald Trump this week apologised for his attitude and actions towards women over the years, saying he can no longer continue pretending that he wants to "grab them by the pussy".
Speaking to a room full of reporters from Trump's favourite news platforms, such as CNN, he admitted that his overly sexual attitude to women was mostly just to hide his homosexual tendencies.
"Let me set something straight" Trump announced, after finishing his main press statement about his lunch, "I don't love to grab women by their pussies. In fact, I like to grab men by their dicks! The bigger the dick, the more I want to grab. I can't help it!"
News quickly spread across America, leaving gay couples across the nation sitting stunned as they listened to the television. But the proclamation was not yet over.
"Not only do I love the penises of other men" continued Trump, after a short pause for dramatic effect, "but I have a particular obsession with young Mexican men. Why the hell do you think I've been building a wall? It's to keep those tasty Mexican dicks safe inside."
Trump then declared that he can do what he wants, where he wants, because he is Donald Trump. He followed this by chanting U-S-A, U-S-A, and then grabbing the dick of the nearest reporter.
Speculation suggests that Trump's orange face may be the result of using spray tan to look more like a Mexican. Some sources even point to the possibility that Trump has a soft spot for old North Korean men.
Former aide Steve Bannon declined to comment when questioned by reporters from @TheRealNewsFeed, but was found later the same day masturbating to an old picture of himself hugging the president.