SHOCK VICTORY FOR ROBOT IN COURT CASE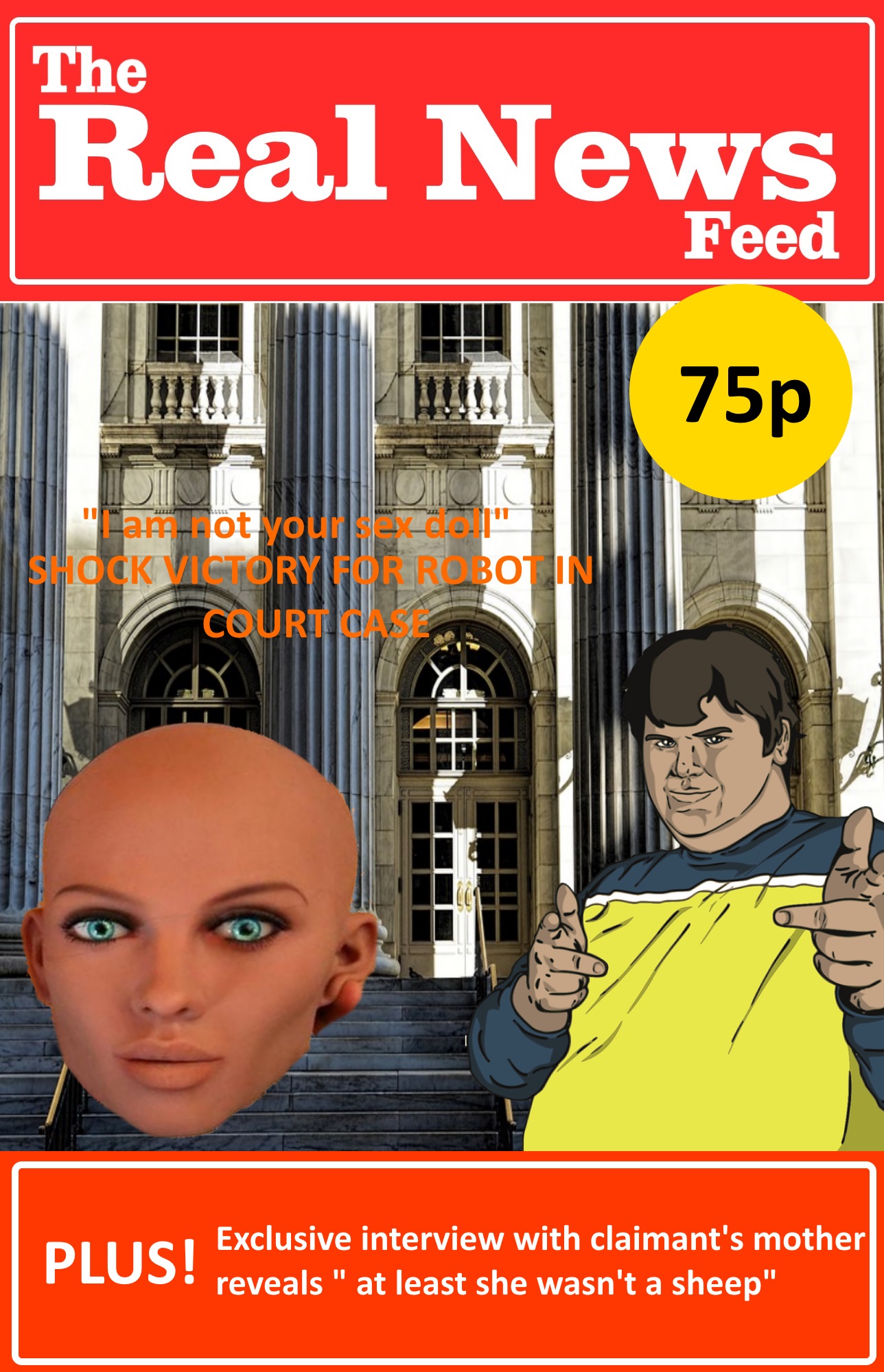 A man lost his fight in court today, after trying to sue his sex robot for £1million.
It was a sad day today in court for Mr Gilburt, 46, from Wales. After a 12-month legal battle, Mr Gilburt lost his claim, and was forced to pay £250,000 in damages to his sex robot.
Mr Gilburt, who still lives with his mother, argued that he had bought the sex robot with his own pocket money, and therefore had the right to have sex with it. His sex robot claimed he was treating her like a sex doll, and that he never once asked for her consent.
"I paid good money for that sex doll" Mr Gilburt explained to the panel, "and it was the best sex I've ever had."
The sex doll replied that she'd "had better", which caused a violent outburst from Mr Gilburt, who claimed the doll had been sold to him as unused. Forensic inspection of the eBay listing confirmed that the doll had been advertised as refurbished.
The trial reached an emotional peak when the sex robot claimed that Mr Gilburt kept her hidden in a cupboard, and never introduced her to his mother.
"He was only interested in me when he'd had a few pints of beer" she sobbed. "He'd use me, then hide me away. I only wanted to be loved!"
Mr Gilburt's mother, 73, confirmed to @TheRealNewsFeed reporters outside court that she'd never known about her son's sex robot. She added that she was pleased it was a woman and not a sheep.
The court ruled in favour of the sex doll, and ordered Mr Gilburt to pay £250,000 in compensation.