Reeks of Luciferian cabal BS to me.
They are desperate and currently being rounded up- as I understand it three key players taken out yesterday.
Expect more of this sort of garbage in the coming days as they're being taken down.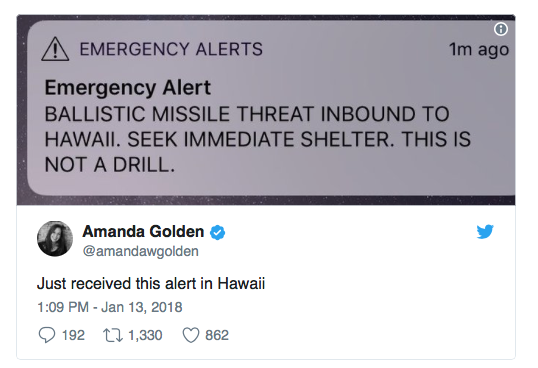 Representative Tulsi Gabbard confirms the alert is FALSE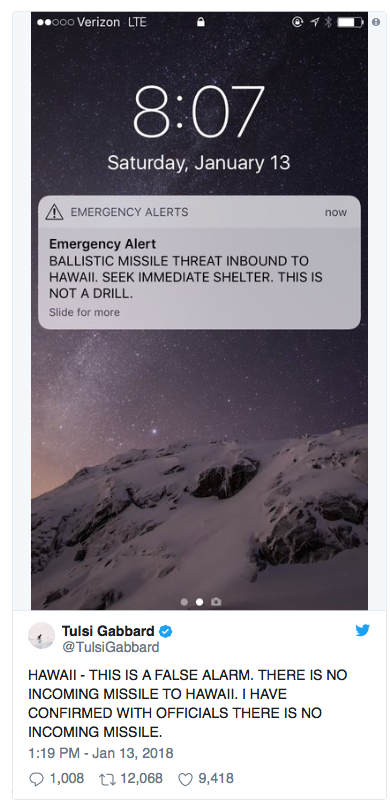 http://www.washingtonexaminer.com/ballistic-missile-threat-emergency-alert-in-hawaii-a-false-alarm/article/2645862
Who is responsible for broadcasting such alerts?