The Mainstream Media Is Calling For Big Pharma To Fix Rising Suicide Rates With "New Depression Drugs" Instead Of Focusing On The Cause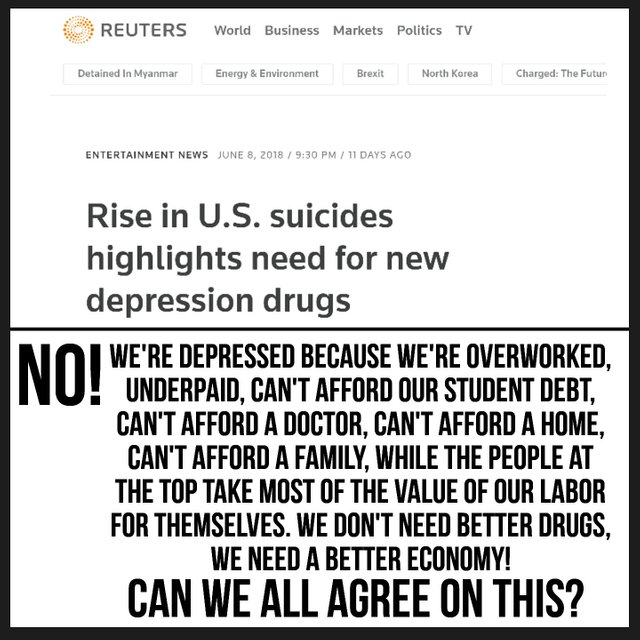 That's right folks, feeling down or depressed? Just pop some pills and get back to work. By all means, don't change anything, just buy more stuff and keep popping pills. Kinda reminds me of the new Steve Cutts Video... "Happiness"
I'm curious to hear what other people think about the rising depression and suicide rates. Feel free to comment.