The Daily Dood - Friday October 12, 2018
The Daily Dood for 10-12-18
Bitcoin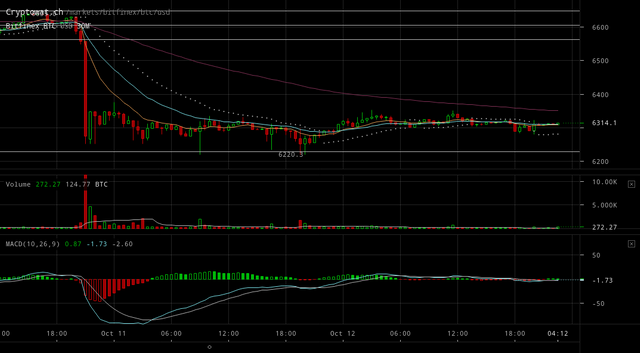 Steem & SteemDollar

The Days Headlines
Crypto Giant Gemini Hires Former Wall Street COO to Head Operations https://www.ccn.com/crypto-giant-gemini-hires-former-wall-street-coo-to-head-operations/
Cryptocurrency Regulations in UK Could Take up to Two Years, Expert Says | CryptoGlobe https://www.cryptoglobe.com/latest/2018/10/cryptocurrency-regulations-in-uk-could-take-up-to-two-years-expert-says/
Tron [TRX]'s Justin Sun teases users with secret partnership https://ambcrypto.com/tron-trxs-justin-sun-teases-users-with-secret-partnershipcommunity-speculates-alibaba-involvement/
Crypto Exchange Gemini Lists Litecoin, With Bitcoin Cash Coming in November https://dailyhodl.com/2018/10/12/crypto-exchange-gemini-lists-litecoin-with-bitcoin-cash-coming-in-november/
XRP rises like a phoenix after bears attack as Ripple-SWIFT partnership speculations ensue - https://ambcrypto.com/xrp-rises-like-a-phoenix-after-bears-attack-as-ripple-swift-partnership-speculations-ensue/
Cryptocurrency Tech Will Make Web Look like 'Cute Experiment': Circle CEO https://www.ccn.com/cryptocurrency-tech-will-make-web-look-like-cute-experiment-circle-ceo/
FinCEN Issues Advisory On Iran's "Illicit" Use of Crypto to Bypass Sanctions https://www.newsbtc.com/2018/10/12/fincen-issues-advisory-on-irans-illicit-use-of-crypto-to-bypass-sanctions/
Technical & Fundamentals
I post a wide array of Technical and Fundamental analysis. At times, some actually contradict each other. Remember nothing here is meant as financial advice. Always do your own research. I post these analysis simply as a reference to what the supposed "experts" think. I also find reading the analysis of other traders helpful in learning technical analysis and fundamental analysis. Whatever you decide to do with the information is your business.
IOTA Price Analysis: Tron React to Partnership News as Gemini Supports Litecoin https://www.newsbtc.com/2018/10/13/iota-price-analysis/
Litecoin Price Analysis: Gemini Announce Litecoin Support, Boost Bulls https://www.newsbtc.com/2018/10/13/litecoin-price-analysis-gemini/
Links
Found these really cool shops looking for crypto stickers for the new laptop. I'll be adding these to the website directory soon.
https://allthingsdecentral.com/
Just got a heads up on this. The site is still in BETA with official release in October. There are a couple bugs they're still working out. Great research portal …. Crypto Finance
https://www.cryptofinance.org/
Directory of online shops that accept cryptocurrency through Coinpayments. Great list if you like shopping with cryptocurrency.
https://www.coinpayments.net/store-directory
Earn Crypto, Stocks & Tokens With These Referrals.
If you trade stocks and cryptocurrency online, you might want to check out Robinhood. I've been trading on there, and so far I'm pretty happy with the site. They offer commission free trades, and the best part is if you sign up using this referral, you get a free stock and I'll also get a free stock. My last stock free stock was a share of ZYNGA. Sign up is free and doesn't cost you a thing. Sign up and see what free stock you get. https://share.robinhood.com/richart924
An Instagram style website that pays users BELA tokens for liked images. The Dood's having a blast on this site. https://www.belacam.com/ref/bitcoinDood
Minds is a Facebook style site that pays users in Ethereum tokens based on user activity and traffic to their posts. https://www.minds.com/register?referrer=BitcoinDood
Presearch is a search portal that pays users in Ethereum tokens for search activities. Stop googling it and start Presearching it and earn. https://www.presearch.org/signup?rid=115133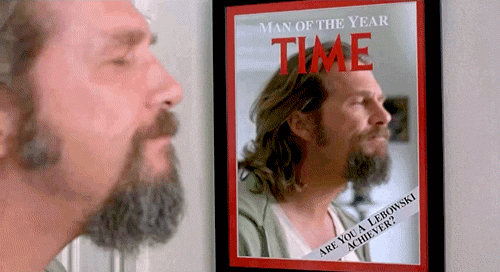 The End
The Daily Dood is a review of my daily Twitter feed and some of the interesting articles I find here on Steemit. If you're on Twitter hope you decide to join me here:
https://twitter.com/BitcoinDood
Also on Minds now too : https://www.minds.com/BitcoinDood
That's it for todays edition of The Daily Dood. If you found the information in this post useful I hope you decide to follow for the daily headlines and events happening in the altcoin & cryptocurrency space. Nothing here is meant as investment or financial advice. Please seek a duly licensed professional for investment advice, not some guy on the internets who refers to himself as The Dood. Thanks for reading and happy trading!