⚠️🌠FIREBALL FLIES OVER SOUTHERN SPAIN🌠⚠️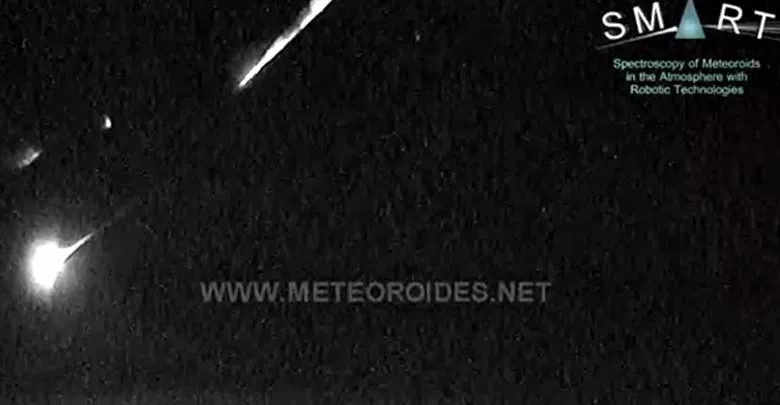 A spectacular ball of fire, brighter than the Moon, flew over Andalusia and Castilla-La Mancha at 6 hours and 47 minutes of the morning of this January 29.
The Astronomical Complex The Hita (Toledo) detected during the dawn of Sunday to a rock coming from an asteroid that has generated a great ball of fire more brilliant than the Moon and that has overflowed Castilla-La Mancha and Andalusia.
As reported by the Astronomical Complex in a statement, the phenomenon occurred at 6.47 am and has been sighted by numerous witnesses in addition to being recorded by the detectors with which the University of Huelva operates in the Astronomical Complex.
These are detectors working within the framework of the SMART project, whose purpose is to continuously monitor the sky in order to record and study the impact against the Earth's atmosphere of rocks from different objects in the Solar System.
In this sense, the analysis carried out by the professor of the University of Huelva José María Madiedo, researcher responsible for the SMART Project, has established that the fireball was produced as a result of the "abrupt entry into the Earth's atmosphere of a rock coming from an asteroid ".
The Astronomical Complex has detailed that the speed of the rock was around 180,000 kilometers per hour, which led to it becoming incandescent and generating the "spectacular light phenomenon".
The rock was completely destroyed in the atmosphere so no fragment would have fallen to the ground in the form of a meteorite, the Astronomical Complex has ensured.
source: 20minutos//Frente Fantasma
Thank you for your time, follow for more 🙏