The magnitude 7.0 earthquake occurred in Lombok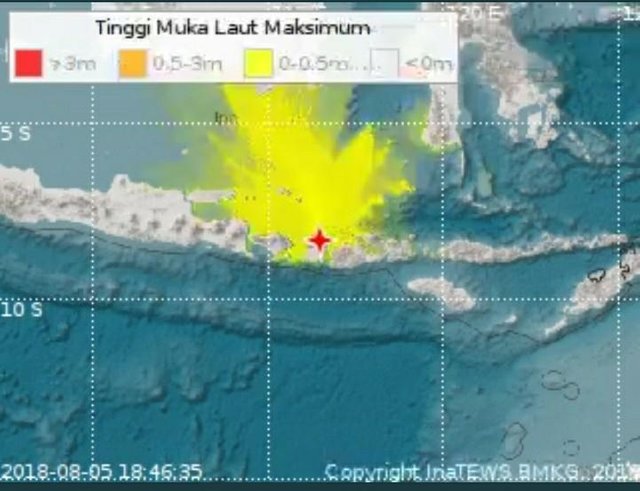 The tourist area of ​​Gili Trawangan is totally dark after an earthquake measuring 7 on the Richter Scale (SR) that shook West Nusa Tenggara (NTB) at 18.46 WIB or 19.46 WITA, Sunday (05/08/2018).
According to the testimony of a tourist named Rully Akbar, electricity in Gili Trawangan died shortly after the earthquake. Until now electricity on the island in North Lombok has not been lit.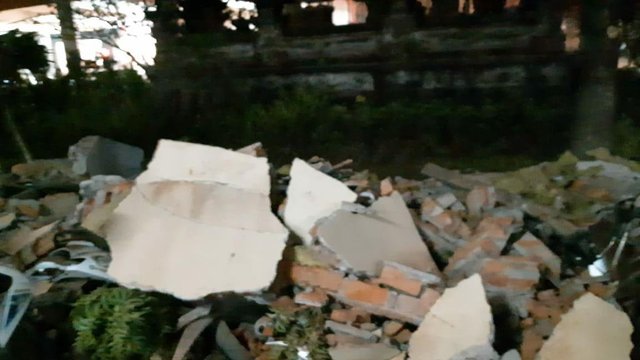 "The earthquake on Gili Trawangan feels tight. Most residents and tourists are still on standby in the hills," said Rully.
According to Rully, until now a number of aftershocks are still felt on Gili Trawangan. Tourists from inside and outside the country along with residents secure themselves on a hill located in the middle of Gili Trawangan.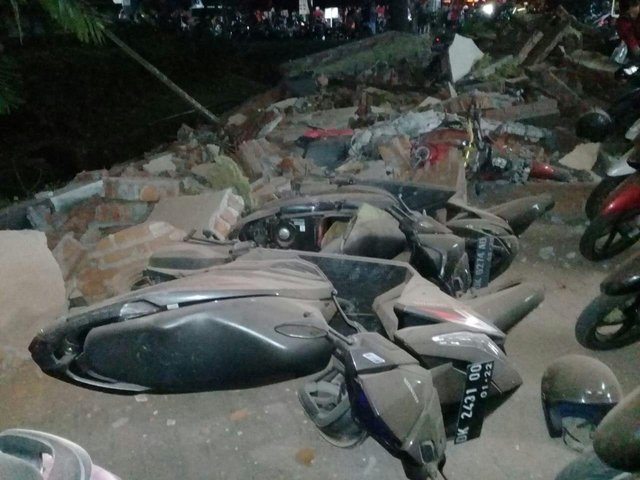 Based on monitoring on the official BMKG Twitter account, the earthquake occurred in the Lombok area on Sunday (08/05/2018) around 19.46 WITA. The earthquake was detected reaching the power of 7.0 on the Richter Scale. The epicenter is at coordinates 8.37 LS, 116.48 BT with a depth of 15 Km
Alert status and early warning have been given regarding this earthquake. According to East Lombok Police Chief AKBP Eka Fathurrahman to Tirto, his party is still monitoring.
"While there has been no notification [for evacuation]. We are still checking because the situation is still light and we are still checking the level of vulnerability," said Eka Sunday (05/08/2018).
Meanwhile BMKG through their official twitter account also said, "Always follow information on earthquake developments or potential tsunami in Lombok through an infoBMKG account and do not easily believe the hoax news on behalf of BMKG."