Robot 'Sofia', a Hong Kong company 'Hanson Robotics', created a robot named 'Sofia', coming to Bangladesh.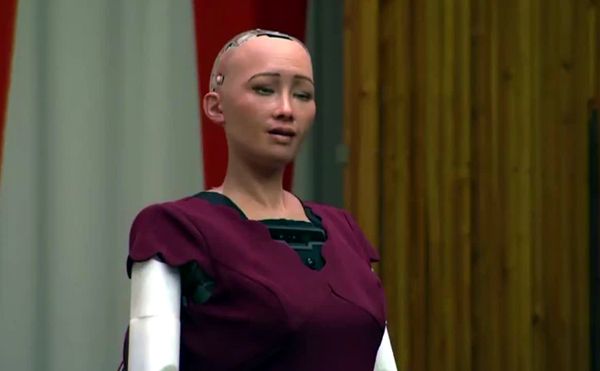 State Minister for Information and Communication Technology, Junaid Ahmed Palak confirmed this information to the BBC.
Sofia is expected to arrive in Bangladesh on December 5.
The next day, after the opening of the Digital World, Sofia will face local journalists. 'Sofia' talks in English.
State Minister Junaid Ahmed Palak said, Sofia will be present at the Bangabandhu International Conference Center on the opening day of Digital World, the country's largest information technology conference will begin in Dhaka on December 6. His creator will be with David Hanson
Earlier, there was a fierce debate on 'Sophia' giving Saudi Arabia citizenship.
There has been a lot of discussion and criticism about whether this robot is enjoying more rights than a Saudi woman.
This robot was exhibited in a ceremony in Riyadh city of Saudi Arabia last October.
Hundreds of delegates present at the exhibition are so impressed by the robot that it was immediately given Saudi citizenship.
But many started asking questions about how 'Sofia' enjoys so much rights compared to a Saudi woman.
The pictures of Robot women 'Sofia' are widely shared in social media.
State Minister of Bangladesh says they will have two sessions with Sofia.
He said, "In the first session, our policy maker will make arrangements to interact with those people who have made different decisions and journalists. In the second session, we will talk to young app developer, game developer, software developer, inventor and others. Dr. David Hanson with artificial intelligence will present the keynote paper "