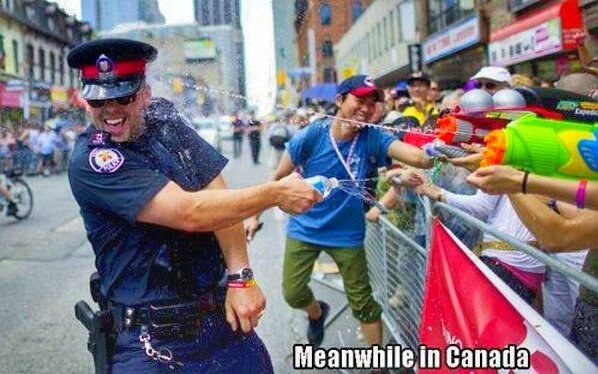 Canadian police are taking swift action against multiple officers complicit in harming a civilian. The paradigm shift in accountability is slowly but surely taking place and the Police force of Calgary is leading the way.
The suspect ran from the scene and was recovered with serious injuries. This kind of thing has happened too many times before and something had to be done. Here are some details from the incident.
"The latest low comes after a late July traffic stop south of Chinook Centre, where a suspect fled from his vehicle on foot and left the scene a short time later in dire need of medical attention...
The first two officers involved in the arrest, including a senior member of the force, have been suspended from duty and could face criminal charges, if ASIRT determines the physical force used had nothing to do with policing.
The suspect cops might lose their paycheques in the meantime, with their ongoing wages currently under review by police officials in Calgary.
And two more cops, who arrived to assist in the arrest, have been demoted to desk jobs just for taking part — which only hints at how ugly this must be.
It's grim, but exactly what Calgary needs.
"Whether you are talking about police or doctors, there's always going to be a small percentage who are not good at what they do," said Sutherland.
'Not all officers are going to be top notch.'"
http://m.calgarysun.com/2016/08/28/turning-the-microscope-on-questionable-cops-exactly-what-calgary-needs