Raekwon The Rapper From Wutang Enters Crypto - Are Celebrities Starting To Sit Up And Take Notice?
Floyd Mayweather seems to be the first celeb taking full advantage of the Crypto Craze, posting instagram images on instagram such as these: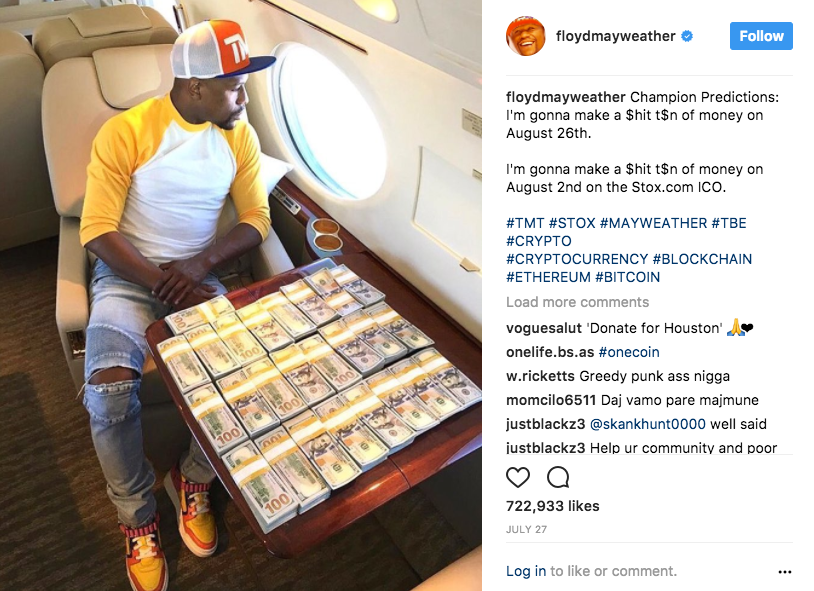 While this has been debunked that a large media group is driving his recent bout of ICO interest, there are other celebs that are taking a deeper interest and even joining the boards of High Profile Cryptocurrencies such as The Game with Forma Miss IOWA's Paragon Coin: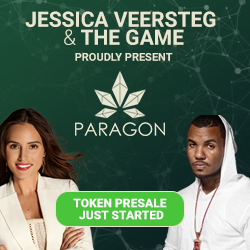 Another famous social influencer that got many of his fan base into Ethereum is *Dan Bilzerian with an Instagram shout few months ago telling his followers he just bought a "Shit load of Bitcoins!".




And now there seems to be one more...
Today Raekwon, from Wu-tang clan, tweeted asking Snoop Dogg if he would be picking up some SMOKE in this distribution phase!!
Is this the start of a West Coast / East Coast Cannabis thing... ?
https://twitter.com/Raekwon/status/902911284890529792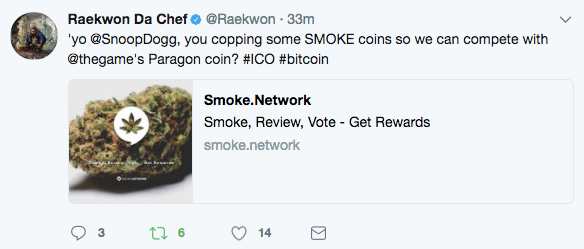 Next Steps.
The Smoke.Network pre-contribution period has started.
Learn more by going to our website.


Click Here to check out or competition and win up to $500 in SMOKE SWAG!!!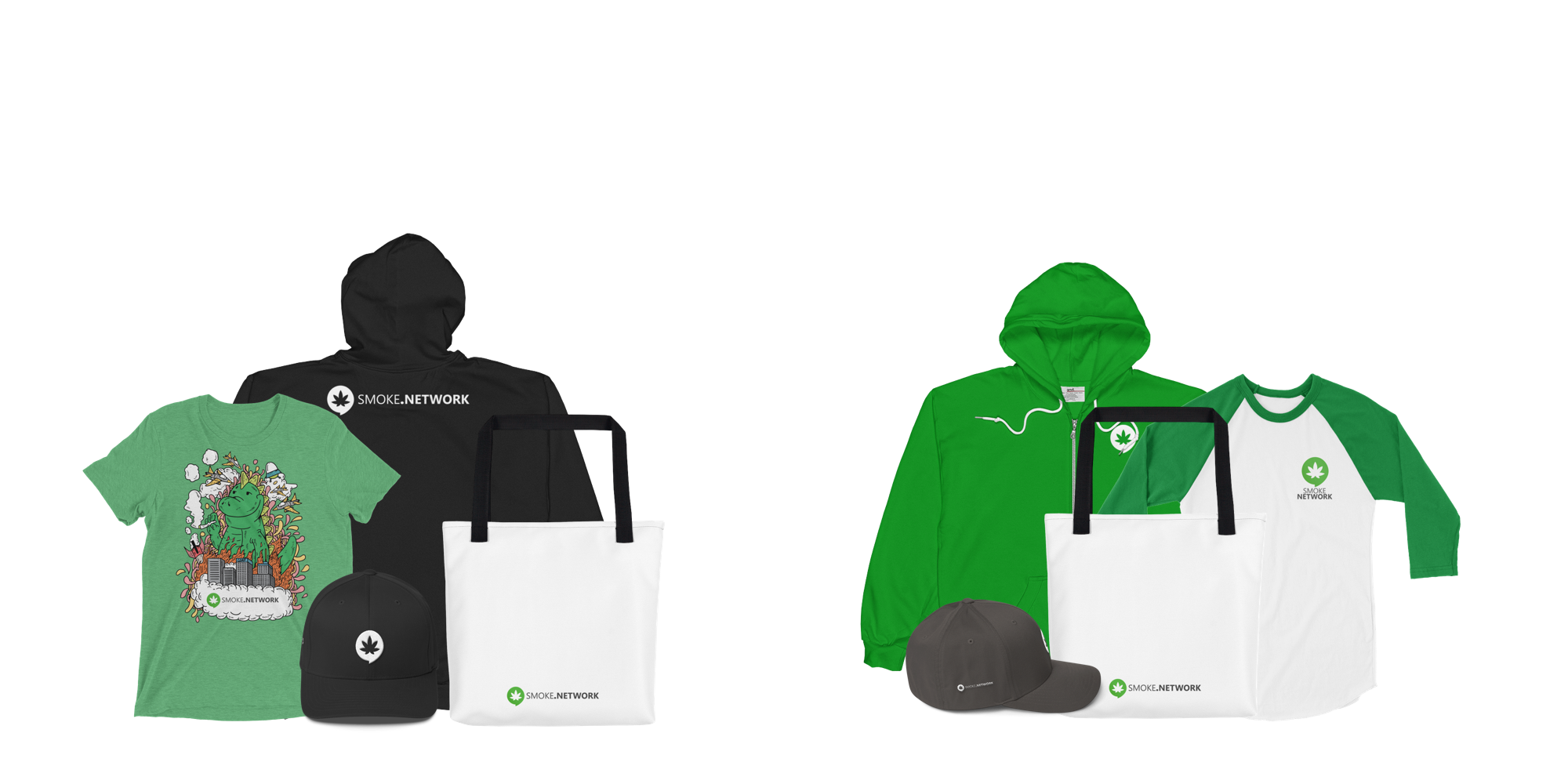 Join our Community.
Reach out directly by entering our Discord channel.