Binance Got Hacked And The Price Reflected It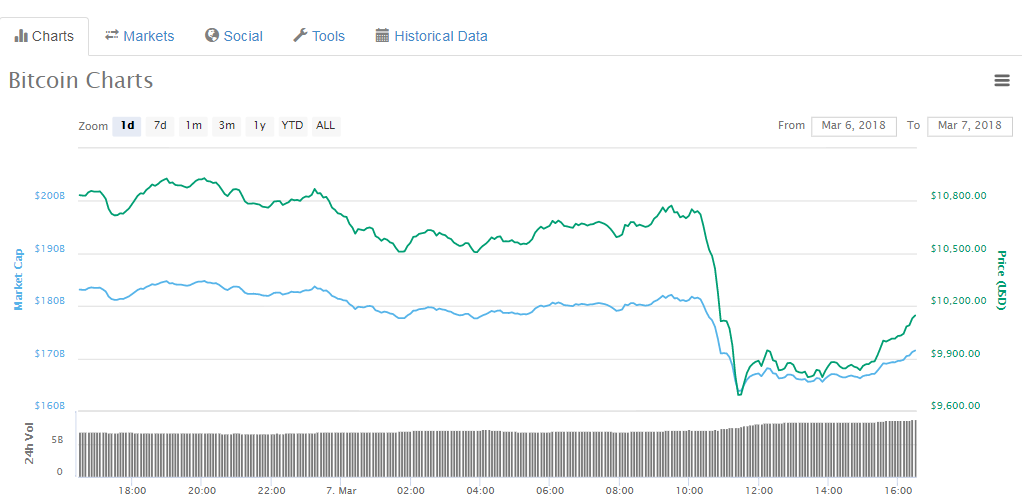 Binance is the 3rd largest platform when it comes to the BTC/USDT trading pair with a volume of $507,161,000 in the last 24h. It accounts for roughly 5% of the BTC/USDT trade volume globally per day based on the exchanges and coins tracked by www.coinmarketcap.com ( https://coinmarketcap.com/currencies/bitcoin/#markets ).
Binance getting hacked is a huge blow to the confidence of the cryptocurrency community. Lately there has been and overall presence of bad news about scams, hacks, regulation fear, government intervention and so on. Most investors want to see the price of the coin rise and today does not help that cause.
We have seen a small amount of the price recovery but there is no telling what might happen in the next 12 hours. I hope most of us are ok and didn't lose large amounts. It's a never ending risk in crypto and until you have the USD in your hand it's never truly there. Be careful and stay safe.
Forbes article - https://www.forbes.com/sites/jessedamiani/2018/03/07/crypto-market-drops-amid-rumors-of-binance-hack/