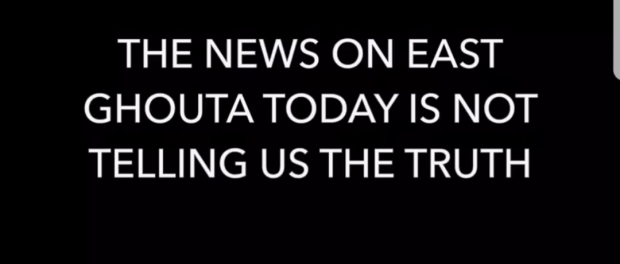 Click HERE to watch the Video. (I am having trouble uploading it directly on steemit.com)
This video was created by an amazing team of people that won't let the voices of innocent civilians who are being killed in Damascus, be silenced by western mainstream media!
Created by Carla Ortiz, Jason Clarke, Soraya Tebbani and narrated by Sarah Abed.