Geography second paper test to forget to open packet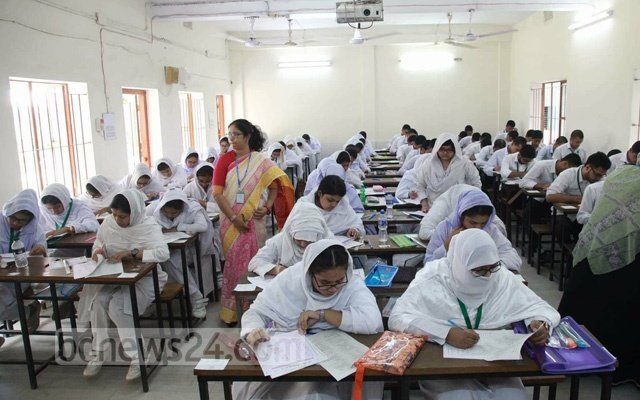 source
The government has misled the examination paper in a center by mistake in opening the second paper examination paper packet.
Geography second paper was to be examined on Monday, 23 April. The test will be held on May 14, the Inter-Education Board Coordination Sub-Committee president Prof. Mu. Ziaul Haque said.
He told bdnews24.com, "A packet of questions of Geography of the second letter of Monday, accidentally opened Monday in a center of Mymensingh. That's why the test has been postponed throughout the country. The test will be held on May 14. "
Professor Ziaul said that the Higher Secondary Examination will be held on Monday.
HSC examinations on Geography (theoretical) first paper on Sunday.
An official of the Ministry of Education said that the question of geography of the first letter of Geography of the first letter of the Durgapur Women's College center in Netrokona was misinformed. After a few minutes, the questions of the candidates were changed in the wrong direction.
"The secondary and higher education department secretary ordered the suspension of the examination after the local administration got the wrong questions, so that there is no dispute in the examination."
An official of the Dhaka Education Board said that an investigation committee has been constituted to investigate two cases of the wrong questions.
Besides, the local administration has also been asked to send a report to the Dhaka board within seven days after investigating the matter.
HSC and equivalent examinations have begun in 2, 541 centers in Bangladesh since April 2. After the HSC's theoretical examination on May 13, the practical examination will be between May 14 and 23.
In the Higher Secondary Examination, 13 lakh 11 thousand 457 students are participating.