Never Again (No More Fighting)
Mount Vernon, NY 3-3-2018, City Hall, Gun Reform Rally
https://goo.gl/nKJjt2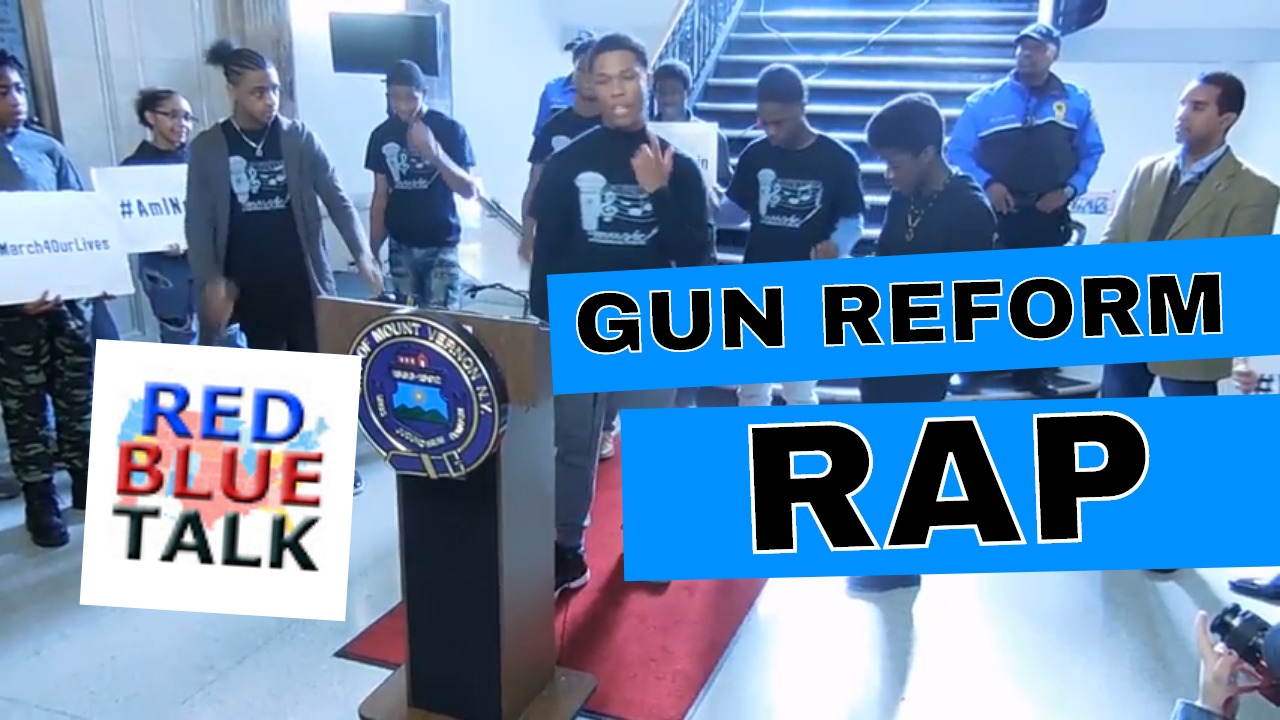 Here are the Mount Vernon S.T.R.O.N.G. rappers with a protest song about gun reform. This rally featured speeches by Congressman Eliot Engel (NY-16) (D), Mayor Richard Thomas (D) and City Council Member Delia Farquharson (D). The rappers are young men attending Mount Vernon High School.
School Shooting Rally
The premise of the gathering was to bring attention to the national crisis around school shooting and gun related deaths in general. The mother of Shamoya McKenzie, a 13 year-old who was murdered in 2017 in Mount Vernon, NY, an accidental victim of a gang shooting. Shamoya did nothing wrong except she was in the wrong place at the wrong time.
https://www.lohud.com/story/news/crime/2017/12/27/shamoya-mckenzie-shooting-aftermath/981521001/
Politicians spoke, people applauded, but it's unclear what the next steps are. Congressman Eliot Engel (D-NY17) spoke in favor of legislation to restrict guns sales for people who are prohibited from flying as a result of prior records.
Mayor Richard Thomas organized this rally to build public support for municipal and community activities that could reduce gun violence. He proclaimed, "We're ready to get on the bus...," invoking the narrative of the civil rights marchers of the 1960's.
Stray Bullets
Too many stray bullets end lives. Mount Vernon has had dozens of homicides in recent years, and most of them are gang related. The federal government could do much more to reduce the volume of guns in circulation, but they're not. Engel alluded to working with Representative John Lewis (D-GA-5) in recent years, but they're efforts are blocked by Republicans and Democrats who are beholden to the powerful NRA lobby.
If a song can push back on this lethal leadership quagmire, then play on.