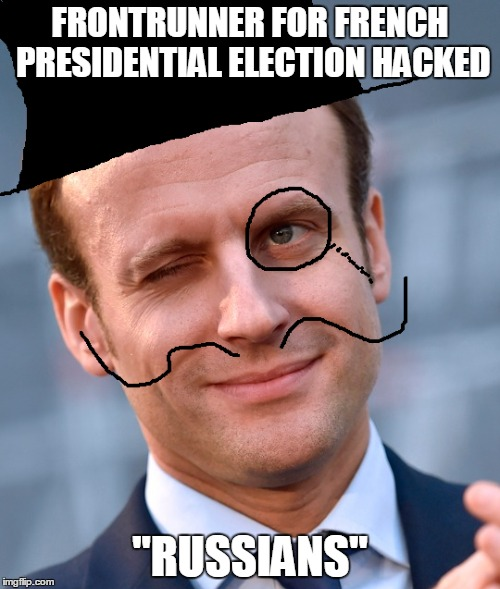 On the eve of the French Presidential Election the complete Macron documents are now available via IPFS. IPFS, the Interplanteary File System, is essentially used to host files on a distributed network which enables a more secure, permanent solution for file hosting than traditional websites. Unlike most online archive projects such as Wayback Machine, archived files cannot simply be deleted as they are present on several nodes throughout the IPFS network (much in the same way as they are here on Steemit).
The following IPFS gateway can be used to download the complete Macron documents (over 9GB) as a single compressed archive.
Note: The file may need to be downloaded or opened as a .zip
More in-depth analysis of the leaks themselves soon, but WikiLeaks has posted a number of Tweets suggesting the reality and implications of these leaks, including that Macron himself has even confirmed their authenticity. It has also been discovered that Russian text appears in some of the files, albeit it is unsure what this exactly means yet. French researchers, as well as myself, have expressed some doubts as to the Russian claim in light of Vault 7 and WikiLeaks' earlier releases of French election tampering by the CIA.
Are these real Russians or just CIA UMBRAGE operatives?
Good luck and godspeed, France!