INDIA NEWS MAY 17, 2019
---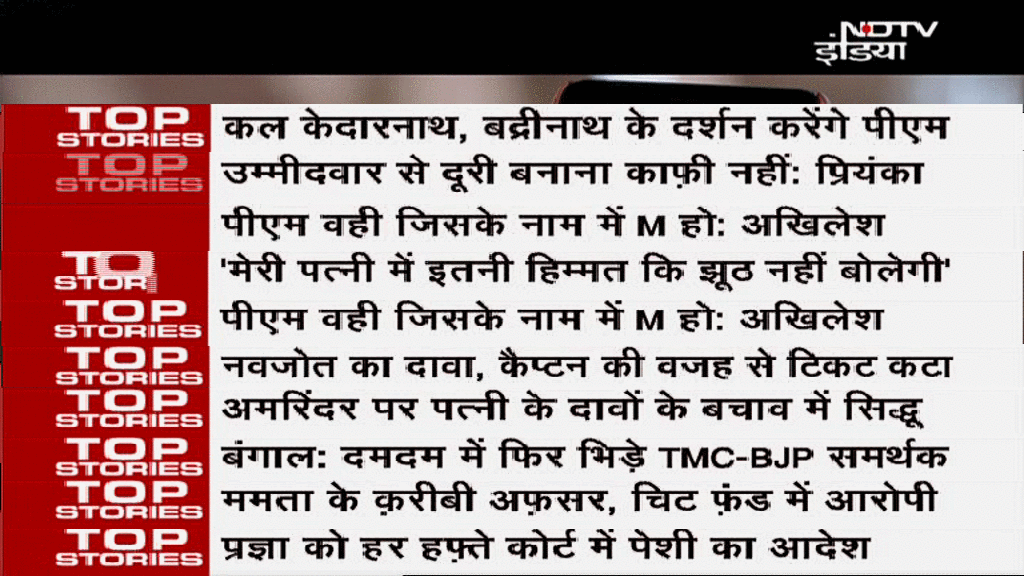 ---
HEADLINES:
Today is last of road show.
Prime Minister Narendra Modi said that my government will come in power. The next government BJP party. The results will declared on May 23rd.
Mayawati said that people are threats because of voting in Kashi.
IN every religion the terrorist are present.
Priynaka Vadra said no need stay far from candidates.
The Prime Minister is that hows name started from M said by Akhilesh Yadav.
Navjot claim that the ticket is cancel because of Captain.
IN West Bengal TMC and BJP members fights. This all is happen because of Lok sabha Election.
---
---
BJP vs CONGRESS
---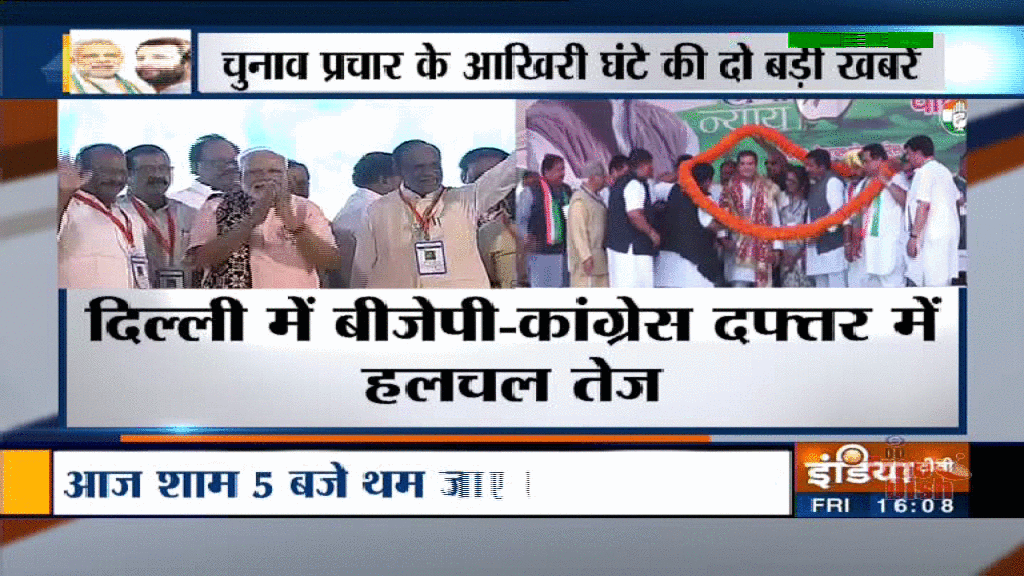 ---
Rahul Gandhi said I wanna ask some question on Rafale deal. One Yojana within 15 days. They had lots of money. The door are closed for Prime Minister NBarendra Modi. Within 5 years first time press conference has done by Prime Minister Narendra Modi. They only come here during elections. President of Congress Party Rahul Gandhi wants to do meeting with PM. Rahul Gandhi word war on Ambani. Amit Shah visited to BJP office for Press conference. Bharatiya Janata Party and Congress party war is continues.
---
---
NARENDRA MODI CONFERENCE
---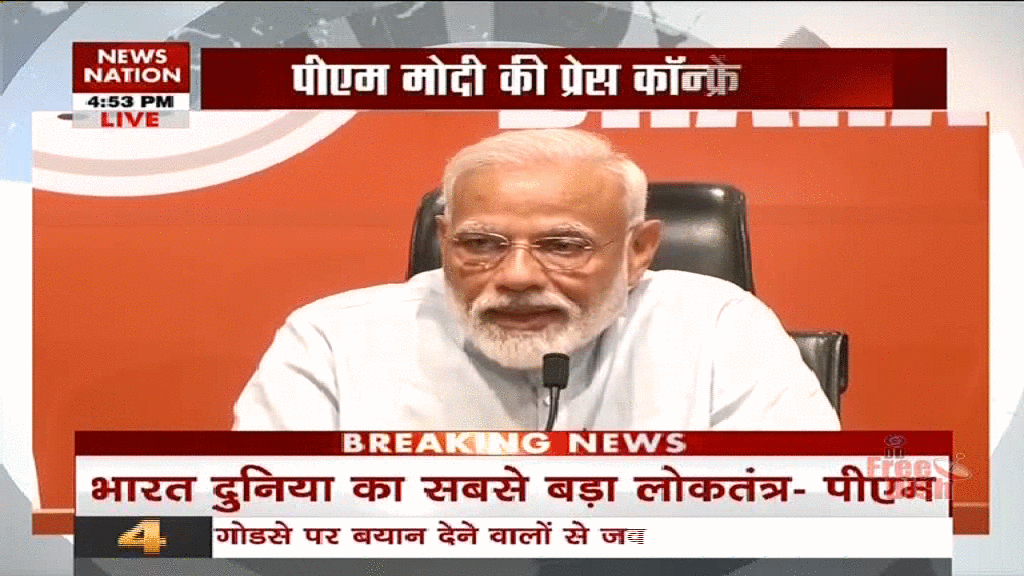 ---
Prime Minister Narendra Modi is doing press Conference. Within 5 yrs first time Modi has done Press Conference. Prime Minister said we must made pride in our country. Modi says we are proud of achievements. We must influnce the world.
---
---
TODAY'S Summary
---
---
Image source while snapshots belong to news channels whose logo mention in the image
---
---