Well not really. Today it was announced that Governor Jerry Brown and the Democratically controlled legislature of California were forced via a "gun to the head" to pass a moratorium on new soda taxes and an added provision that will do the same for packaging like the effective ban on plastic bags passed by ballot measure two years ago (it actually just forces shoppers to subsidize retailers' plastic bags purchases to the tune of ten cents a bag). The hyperbole surrounding this legislation is incredible. All of this was done as an effort to put a stop to a measure the soda companies were trying to fund which would prevent local taxes from being raised without a two thirds majority vote, just like is currently done on the state level.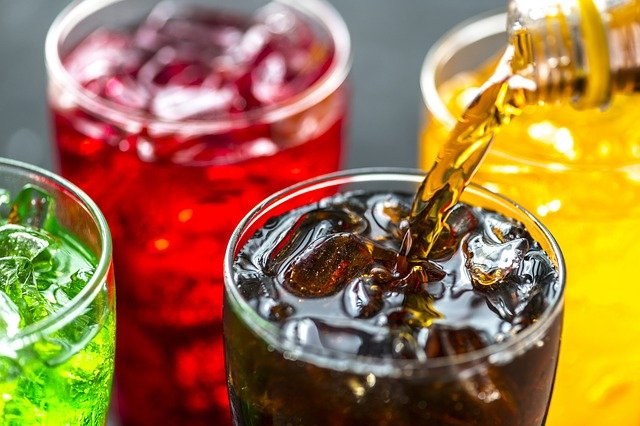 image source
In a state that has been controlled by the left for several decades, the 2/3 vote requirement for raising taxes has been the only thing preventing taxes from being raised even higher than the already high taxes we deal with here. Honestly I wish the corporations would have told Brown and the Democrats to take their deal and shove it, and had rather moved forward with the initiative.
In my eyes, this tax is like one of the "sin taxes" we have in things like cigarettes and alcohol, and even gasoline taxes. Politicians think correctly that voters believe it's the government's job to run people's personal lives and dictate what they should do with their own bodies as long as it's "for their own good". Take this from a guy who doesn't eat anything with sugar in it, who doesn't drink or smoke anymore either, taxing these substances will do little more than cost poor people a lot of money they don't have enough of, and give voters an emotional charge for having done nothing useful.
Back when I was a smoker living in upstate NY, I actually just figured out a way to circumvent the taxes altogether (which were several hundred percent by the way). There were cigarettes manufactured and sold by Native Americans on the nearby reservation (the Rez as we called it) that I switched to when the taxes got out of control. Some of my friends also resorted to literally rolling their own cigarettes to get around the exorbitant taxes. I didn't quit because it was an expensive habit for my wallet (it wasn't due to my circumventing), I quit because I wanted to. Nothing the government tried would have convinced me otherwise, and the taxes even gave me reason to want to shove it in everyone's faces that I was still gonna smoke no matter what they said.
Given my experience with smoking and my belief in The human right to self determination, the effort to get people to quit eating too much sugar while combating obesity should be conducted by voluntary means. Not only will those efforts end up being cheaper and more efficient, they will afford people with the respect and human decency that they deserve.
In short, choose peace. Choose human decency and respect. Love your fellow man by offering them a way to help themselves through voluntary means. Coercive force is never the answer.