Instagram Preacher, Oye Myke Aplogizes To DJ Cuppy After Months Of Abusing & Criticizing Her (Watch Video)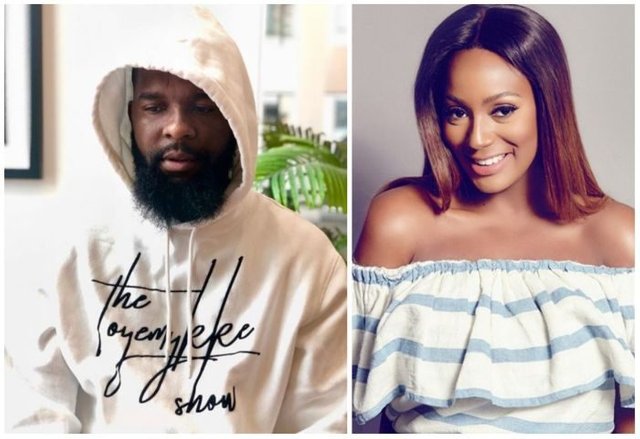 Popular Instagram preacher, Oye Myke has come out plain and sobbing to Apologize to DJ Cuppy After criticizing her music and personality.
Incase you haven't seen the Video where she was been Abused, see it below:-

However, Oye Myke took to Instagram to pour out his heartfelt concerning the matter. He posted a video and captioned it as thus;
Towards the end of 2018 I made a video that went viral discrediting DJ CUPPYs Music.

Originally I made that video from my heart because I believed it was a correctional video but I've watched the video over & I feel like the Process / tone at which the message was sent to someone I had affiliate to was disgusting.

This mistake has been eating me up for over 2 months & everyday till now I've not been able to crush the thoughts.

I have always been your fan & I'll remain that Cuppy. I believe in little beginnings and that video was the complete opposite of what I preach everyday , I got carried away .

On behalf of myself & my platform I apologise to you & your family. The world is yours & once again I'm deeply sorry .
Watch the Apology Video below:-
We Just Hope DJ Cuppy Accept His Pleas!!
But Guys 👇

Do You Think If It Wasn't Cuppy Otedola She Abused, Would He Have Apologize?
---
Posted from my blog with SteemPress : http://olamidebadoonaija.info/instagram-preacher-oye-myke-aplogizes-to-dj-cuppy-after-months-of-abusing-criticizing-her-watch-video/
---