MUMBAI become Convert In POND
Heavy rainfall continued to disrupt life in Mumbai. Though it was reported that local train services were on time. Authorities fear continuous rainfall may cause waterlogging at some stations, disrupting local train services. The traffic police have taken precautions and issued a notification to the department to be prepared for jams in case of heavy rainfall.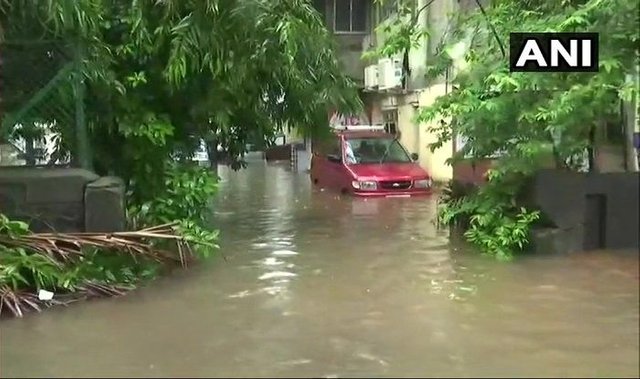 According to a Hindustan Times report, the synoptic analysis indicates that the offshore trough at mean sea level runs from south Gujarat coast to Kerala coast. A cyclonic circulation lies over south Konkan and its neighbourhood and another cyclonic circulation lies over north Konkan and adjoining south Gujarat.