Ledger Nano X - Limited Genesis Mining Edition | Hands-on
Let me present to you, the brand new Ledger Nano X hardware wallet: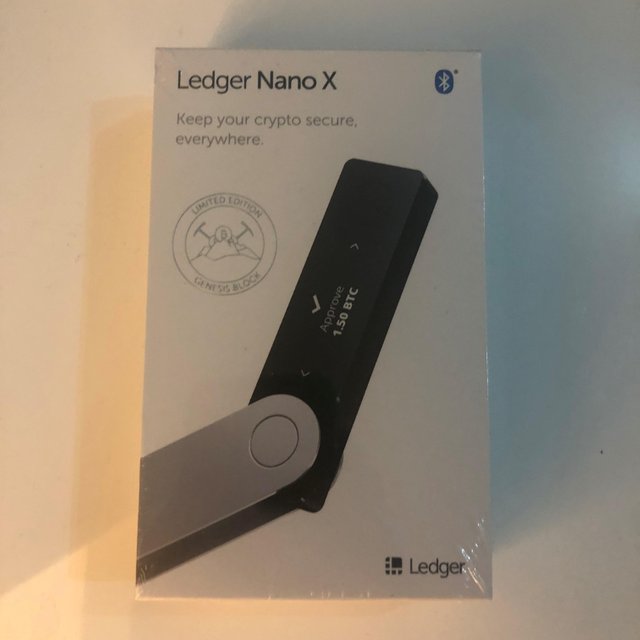 I preordered it a while ago and as you might know from my earlier posts, it got delayed for a month, now it's finally here.
Since I am one of the first pre-orders, I received the limited Genesis Mining Edition.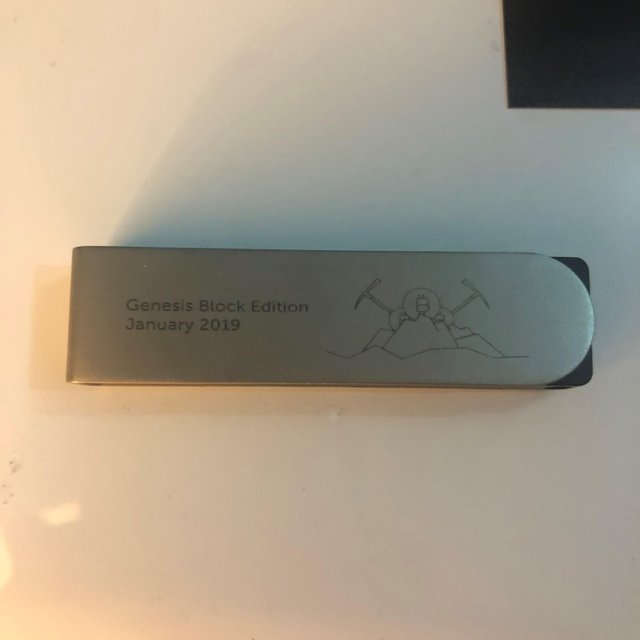 The product feels great in the first Hands-on, but I didn't expect any less from Ledger.
I've been using the Nano S model for a while already and had no complaints so far with it, but due to the low storage space for apps and no mobile support for iPhone users, I wanted to upgrade to the Nano X.
To be honest, I can't say much to the general usage yet because it arrived with a low battery and it is currently charging as I am writing this post.
But I think it handles similar to the old Nano S.
It came in high-quality packaging, with a USB cable, three recovery paper sheets, a little "thank you letter", stickers and a guide.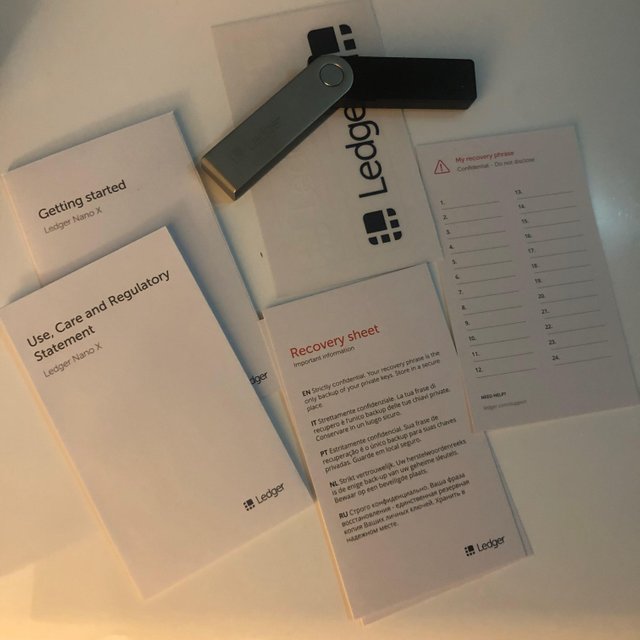 The Ledger Team also included a free Nano S for me, because of the delay, which is neat.
I will probably sell it to a friend for a good price or hand it out to a family member if anyone is interested since I already own one.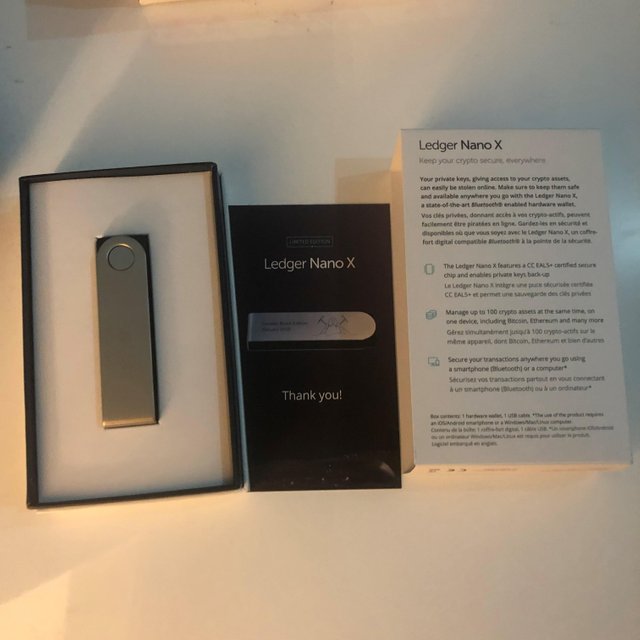 What do you think?
Are you using any Ledger products?
How do you store your crypto?
Let me know in the comments and keep your crypto safe. ;)