International News
Heavy fighting in Syria: Army advances further to Eastern Aleppo
The Syrian government rejects a truce for the fiercely contested city of Aleppo, if not all rebels are withdrawn.
It has conquered five other rebel-controlled quarters in the eastern part of Aleppo. Syria and the allied Russia announced that they would not rest until all the rebels were exhausted.

Syrian city of Allepo

Ruhani warns Trump
Iranian President Hassan Ruhani warned US President Donald Trump to rescind from international nuclear treaty.
Trump announced during the summer election campaign that the deal would be canceled. Speaking in the Tehran University, Ruhani said that Iran would not be subjected to pressure from Washington that they would seek and find appropriate answers, Ruhani said:
Someone has been elected in the US. Some plans he might reveal later. We will continue on our way. He may want many things, such as a weakening of the Vienna Atomic Energy Agreement. Perhaps he wants to break the nuclear deal. Do you think we'll allow that? That our country will allow it?

France: Secretary of the Interior Cazeneuve will be the new head of government
French Interior Minister Bernard Cazeneuve will be the new head of government in France.
This was told by the Élyséepalast. The 53-year-old led the Ministry of Interior for about two and a half years, and was especially in the limelight because of the terrifying series in France. The removal of the refugee camp of Calais in October was also prepared under his responsibility.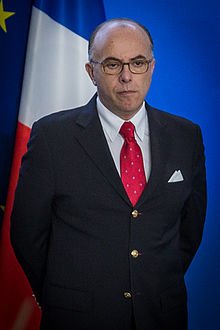 Home Secretary Bernard Cazeneuve

Steemit relevant news
Current Steem Price: $0.267617
Current SBD Price: $0.990188
Thanks for reading. I hope you like it :)
I'm not a native english speaker, so excuse me for my bad grammar.
Picture Sources:
https://upload.wikimedia.org/wikipedia/commons/thumb/3/3c/Bernard_Cazeneuve_Strasbourg_3_mars_2015.jpg/220px-Bernard_Cazeneuve_Strasbourg_3_mars_2015.jpg
http://cdn2.spiegel.de/images/image-1028251-breitwandaufmacher-swjb-1028251.jpg
http://www.gazeteuzay.com/Resimler/20160601/hasan_1.jpg