The 'smart doll' will suffer from sex and loneliness of men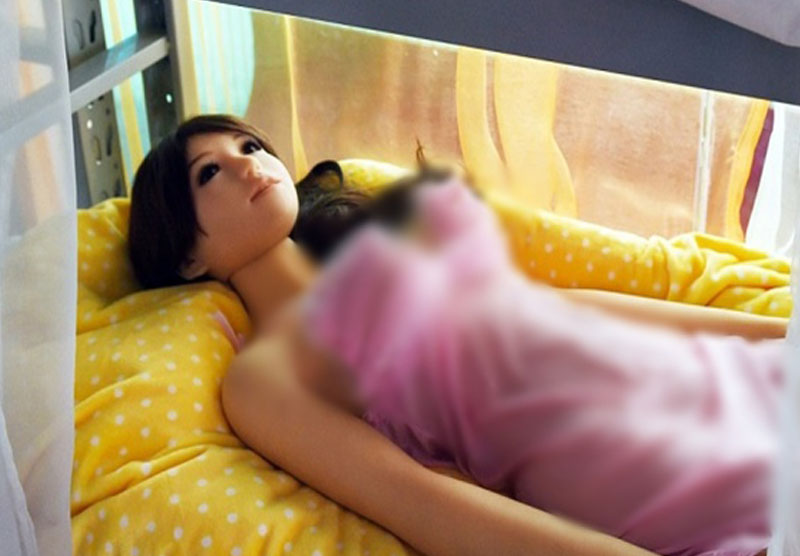 Currently, the total population of China is about 140 million. Increasing the number of males in comparison to women, there has been a great difference in the ratio of females to men and women. As a result, incidents like bride kidnapping are happening every day for marriage. So, to stop men's sexuality and loneliness, a Chinese company is creating a 'smart puppet' on the pattern of women.
It is known that the company named 'ExDal', a port of Dalian's northeastern portland, is making these dolls. These dolls will be able to talk, play music. It is known that if necessary, it will also monitor the washing of the washing machine.
They did not stop making dolls, but the programmers of XD They have been working day and night to express the expression of the pupils in the pupils. The doll was asked to put a chair, 'What is your name?' In response, the doll said like a robot, 'My name is Hussadi. But you can call me baby too. But if the mind is not good, then I will not answer. '
But the doll does not have much talk in response to the question, but its lip is not in the cup. Hussadi was just answering some recorded questions.
The creator of the doll, XDL said, there are plans to add artificial intelligence next year to such prototype dolls. The dolls will be very similar to humans. If there is artificial intelligence, then this pupil can overcome the unity of thousands of unmarried men in China.
The country's analysts say that this difference was made in the number of women and men due to one child policy. Apart from marriage, the boy wants the child to marry most of the country. In order to protect this tradition, illegal miscarriage is also occurring. In response to these, 114 boys are now being born against 100 girls per year.
X Zingliang, marketing director of XLL, said that the number of women in China has decreased. That is why these dolls are in demand. Their made dolls can meet the social problems of China. But the doll is not being made just because of sex. They will be able to talk with you and work as a medical assistant or receptionist.
Note that Hussiadi will cost four thousand US dollars. The doll can be run in a mobile app or verbal instruction. These wires connected to the internet through Wi-Fi can answer the verbal instructions of the user. The average height of dolls is 5 feet 2 to 5 feet 7 inches. XDL is building 400 dolls per month. The company believes that demand in the future will increase further.