Electrifying the workers of 11 thousand volts hanging!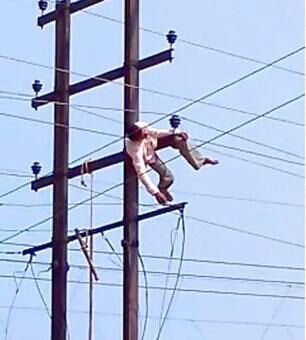 A person is fluttering on the pillar of electrified electricity. People are rushing down helplessly. They have nothing to do with them. The incident took place in Birbhum.
A few seconds later, after a few minutes, the injured person suddenly fell down from the top. The tragic incident happened in the village of Uttaranyanpur of Santiniketan Police Station in Birbhum.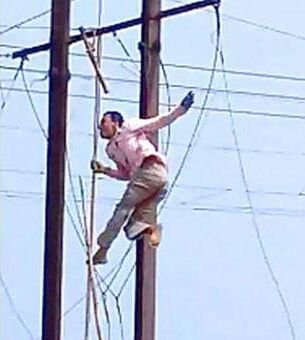 Four workers were working on a high powered line of 11,000 volts in a lightning poll. At the same time, one worker, who was unaware of the electricity, touched him.
Three of the four people were affected, but one was stuck with the wire there. Local people removed him with bamboo and dropped them down.
The injured workers were identified as Prosenjit Bagdi, Bhavataran Ghosh, Sheikh Sajmat and Naren Tudu.