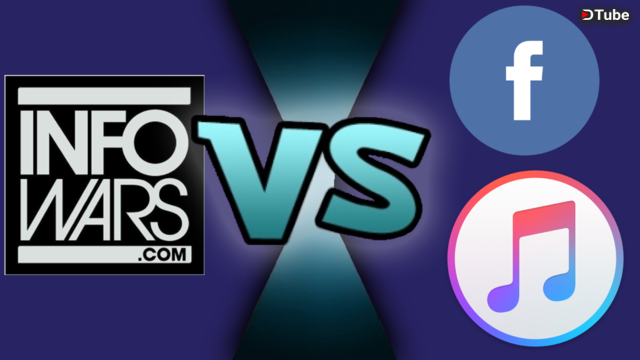 ---
InfoWars has been removed by Facebook for an unspecified reason, just after they were removed from iTunes. Regardless of what you think of them, show them some support, just to show the world that people will only become more popular if you try to censor them. They do not deserve this.
https://twitter.com/PrisonPlanet/status/1026405120697946112
https://techcrunch.com/2018/08/05/apple-has-removed-infowars-podcasts-from-itunes/
Visit www.nkreider.com for more!
Twitter.com/LibertyNAK
Minds.com/nkreider
Facebook.com/LibertyNAK
Gab.ai/nkreider
Bitchute.com/channel/nkreider
Soundcloud.com/nkreider
Dailymotion.com/nkreider
Nkreider.Liberty.me
Steemit.com/@nkreider
Vimeo.com/nkreider
PewTube.com/user/NAK
Outro Music: A New Beginning, by Bensound (www.Bensound.com)
---
▶️ DTube
▶️ IPFS